Karl-Anthony Towns is the best three-point shooting center in NBA History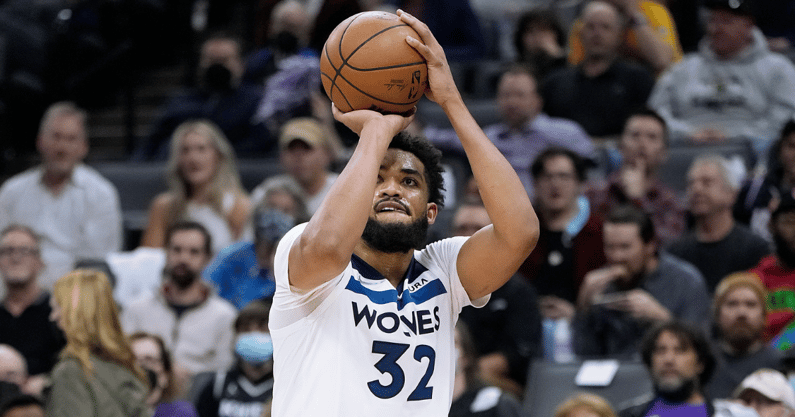 Karl-Anthony Towns is participating in the 3-Point Contest at this weekend's NBA All-Star event — and deservedly so. KAT is knocking down over 40% of his 3s this season on more than five tries per game. Excellent production from deep for a player of any size. But Towns' near-seven-foot frame makes him a unique assassin from beyond the arc.
In the history of the NBA, few true bigs — guys who spend their time exclusively at the power forward and center positions — match Towns' volume and lethality from deep. He's only 26 years old too. Per stat muse, KAT is already 14th on their all-time list of career-made threes among big men with 737 makes through his five and a half seasons.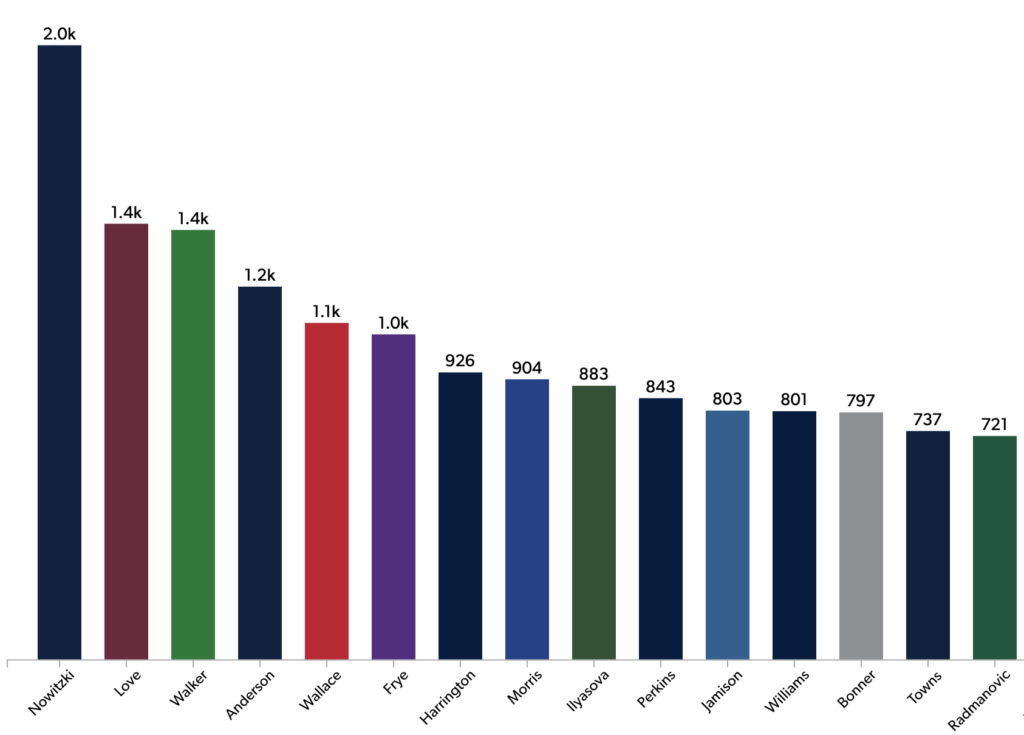 A fun note: The "Walker" on the graph is non-other than fellow former 'Cat Antoine Walker. You may not know that 'Toine could splash from deep with the best of them, but among "bigs," he only trails Dirk Nowitzki and Kevin Love.
Let's narrow the list even further. Most players on stat muse's list primarily played power forward. Channing Frye is the only big ahead of Towns that actually logged more seasons with center as his primary position. So among true centers, Karl-Anthony Towns is the all-time leader in made three-pointers. At 26 years old!
Centers haven't started shooting 3s at the rate Towns does until just recently, right? It's true. You were more likely to see an NBA player attack a coach than see a center shoot a three in the 80's and 90's. Though nowadays, centers such as Maxi Kleber and Brook Lopez exist in their offensive roles solely to jack up seven threes a night.
Even in comparison to modern tall three-point shooters, Towns still out-shoots most of them by percentage. So far this season, no player 6-foot-10 or taller shoots as many threes as Towns per night while converting a higher percentage. In fact, Kevin Durant, who matches Towns at 6-11, takes fewer shots and shoots a lower percentage, and he's one of the best shooters of all time.
His appearance in a three-point contest is a long time coming. KAT isn't a novelty participant as a seven-foot rhombus who can shoot a little bit. He consistently shot the basketball as well as anyone in the league over the last five years. Sit back and marvel at this three-point production since 2018:
| Year | Games | Made | Attempted | Percentage |
| --- | --- | --- | --- | --- |
| 2018 | 82 | 120 | 285 | 42.1% |
| 2019 | 77 | 142 | 355 | 40.0% |
| 2020 | 35 | 114 | 277 | 41.2% |
| 2021 | 50 | 122 | 315 | 38.7% |
| 2022 | 51 | 108 | 266 | 40.6% |
Simply put: he's the greatest 3-point shooting center of all time. And recently, one of the most consistently accurate 3-point shooters in a modern NBA that emphasizes that specific skill. All for a guy that attempted just eight 3s during his one year at Kentucky. A remarkable tale of player development.
Knock 'em dead this weekend, KAT!