Karl Towns thinks this year's team could rival the 2014-2015 Cats
[caption id="" align="alignnone" width="2048"]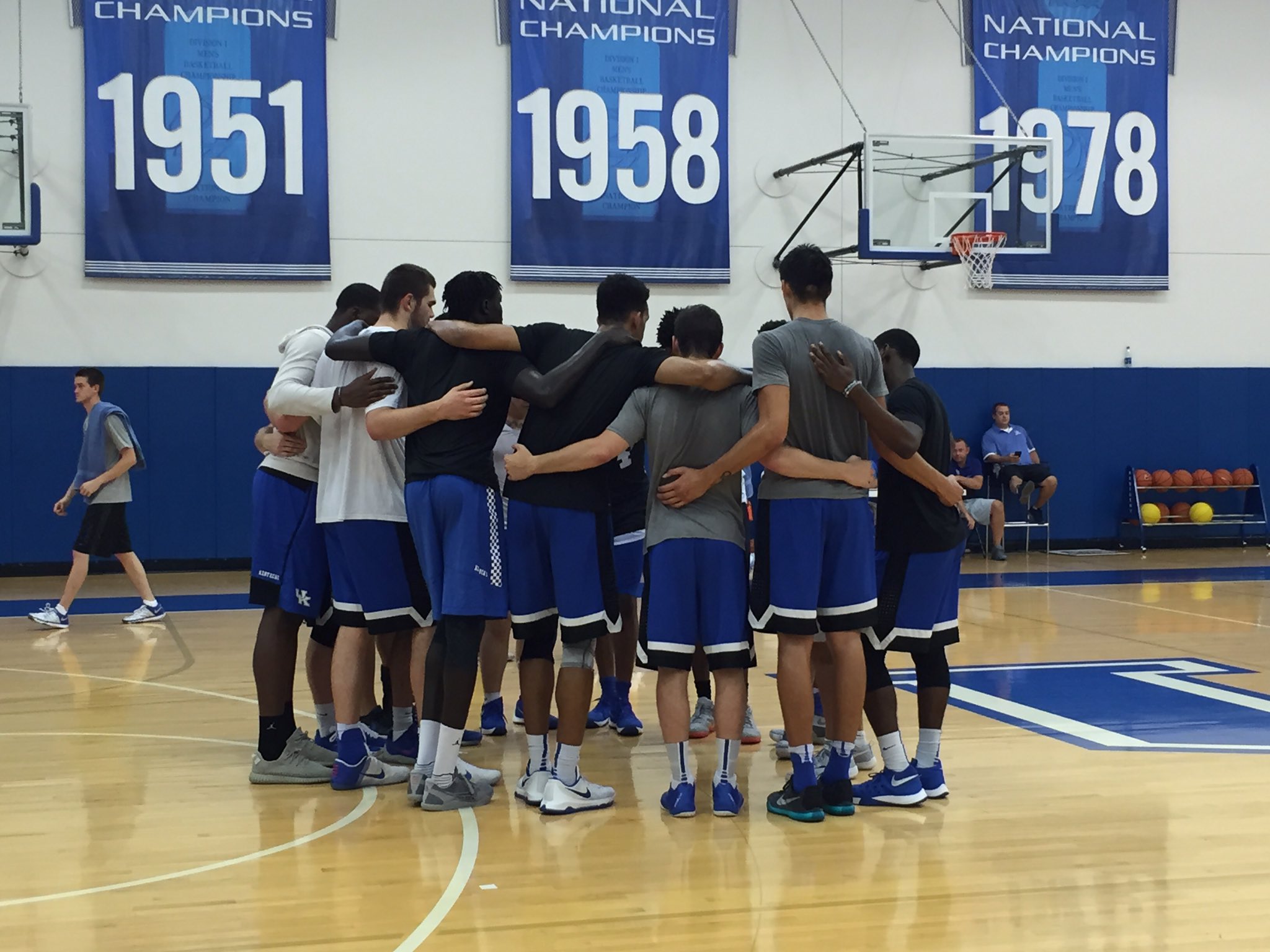 @KentuckyMBB[/caption] The 2014-2015 team will go down not only as one of the best in Kentucky basketball history, but the history of the entire sport. As one of many stars during the 38-1 campaign, Karl Towns knows just how dominant that group was, and when asked about the new crop of Cats, doled out some very high praise. "I don't think I need to jump in a pickup game to know how talented they are," Karl said. "It's on paper. I don't need to see it.
They're going to be a very good team; possibly one that rivals ours.
"
I know Karl could sell a ketchup popsicle to a woman in white gloves, but whoa. Last weekend, Devin Booker had equally high praise for the new group, telling reporters they could be one of Calipari's best defensive teams...which is saying something considering the 2014-15 group had one of the best defenses in college basketball history. "They look like they're going to be really special, this team," Booker said. "
I think defensively they should be one of Cal's best teams.
They have the length, they have the athleticism. I think it's going to be real interesting, it's going to be real fun because I think it's going to be more fast-paced, lot of dunks with how athletic they are." Check out all of Karl's remarks in the video below: