Kavosiey Smoke passes 1,000 career rushing yards at Kentucky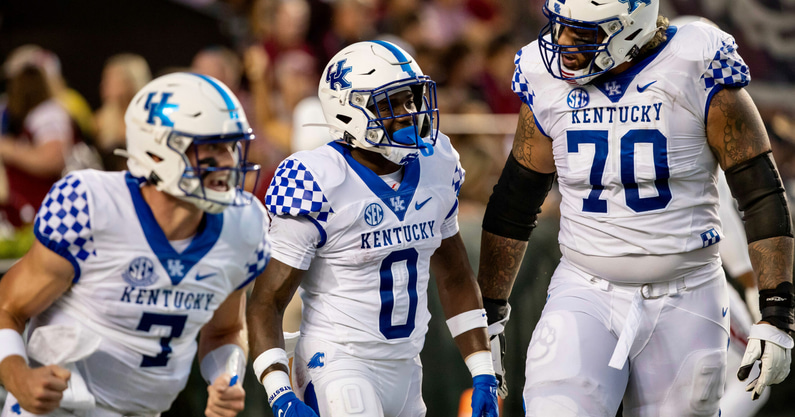 While Chris Rodriguez Jr. continues to deal with fumbling issues, his backup, Kavosiey Smoke, has been a steady and reliable force with the ball in his hands.
Rodriguez coughed the ball up twice on Saturday–both luckily recovered by Kentucky–which gave Smoke extended opportunities in the backfield. With more reps coming his way, the junior registered a season-high in both attempts (9) and rushing yards (50) to go along with the lone Wildcat touchdown–his first of the 2021 season. In the process, Smoke also surpassed the 1,000 career rushing threshold, becoming the 41st player in program history to hit such a mark.
Kentucky is now off to a 4-0 start thanks to Smoke's efforts, which helped UK sneak out of Columbia with a 16-10 win over the South Carolina Gamecocks.
Smoke officially has 1,032 rushing yards throughout his Kentucky career. After redshirting as a freshman in 2018, the 5-foot-9 running back saw action in all 13 games during 2019 and made an appearance in seven of 11 games in 2020. Smoke's touchdown on Saturday was also the ninth of his career.
Growing up in Alabama, Smoke came to Kentucky as a three-star recruit and four-year starter for his high school team. He chose the 'Cats over the likes of South Carolina, Auburn, Missouri, and Florida, but has carved out a pretty significant role in his third on-field season in Lexington.
Additionally, he still has the best name in all of college football.