KSR's 2023 Kentucky Sports Summer Calendar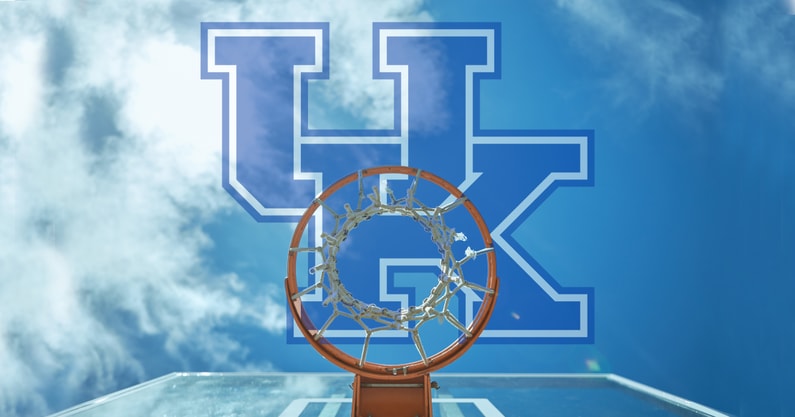 Memorial Day is one week away, marking the unofficial start of summer. On the surface, it may seem like a quiet time for University of Kentucky sports, but when you look at the calendar, it's far from it.
With the NBA Draft withdrawal deadline coming up on May 31, the next two weeks will be critical to Kentucky Basketball's 2023-24 roster as Oscar Tshiebwe, Antonio Reeves, and Chris Livingston make their decisions and a new wave of potential transfers hit the market. Add in camps, recruiting visits, evaluation periods, the NBA Draft, the basketball team's trip to Toronto for the GLOBL Jam, and SEC Media Days and there's a ton of stuff happening over the next three months. Let's take a look.
MAY
May 23-28: SEC Baseball Tournament
Tomorrow afternoon, the No. 8 seed Kentucky Baseball team begins its SEC Tournament run vs. No. 9 seed Alabama in Hoover. With a win, the Bat Cats are in good position to host an NCAA Tournament Regional for the first time since 2017. We'll be watching starting at 4:30 p.m. CT/5:30 p.m. ET on SEC Network.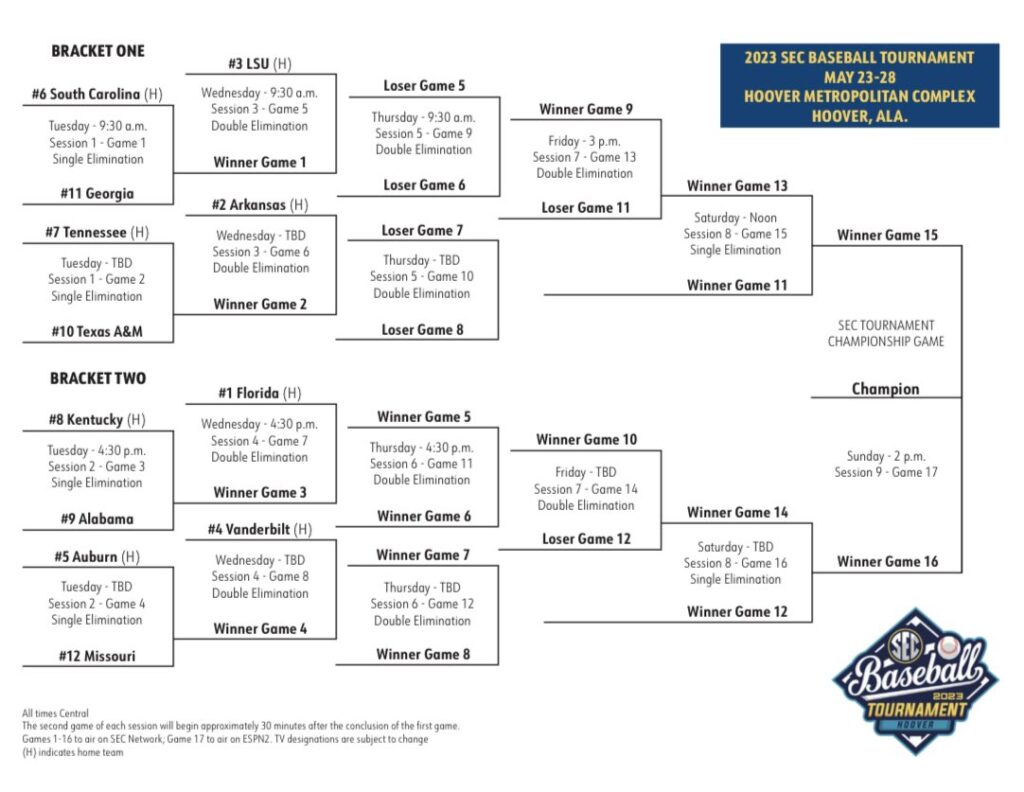 May 24-27: NCAA Outdoor Track & Field Championships Regionals
Thirty-three Wildcats qualified for the NCAA Outdoor East Preliminary Championships this week in Jacksonville, Florida, including Masai Russell, the current collegiate record holder in 100-meter hurdles. The east preliminaries feature the top 48 in the eastern region in each event with the top 12 in each event qualifying for the NCAA Championships in Austin, Texas. 
May 26-29: EYBL Session IV (Memphis)
This weekend, basketball recruiting heats back up with the fourth session of the EYBL in Memphis. There is no evaluation period this weekend, so college coaches won't be allowed in; however, media is, so we're sending Jacob Polacheck to bring us all the updates on Kentucky's targets in the 2024 and 2025 classes.
May 29-June 2: Football players report back to campus
Next week, football players start reporting back to campus for summer workouts and classes.
May 29: NCAA Baseball Tournament Selection Show
We'll find out Kentucky Baseball's postseason path on the Selection Show Monday, May 29 at Noon ET on ESPN2.
May 30: SEC Spring Meetings
There's always some news out of the annual SEC Spring Meetings in Destin, but this year is particularly intriguing. The new football scheduling format for when Texas and Oklahoma join the SEC in 2024 will be the main topic as the league considers moving from eight to nine conference games. A decision on the schedule may not necessarily be made in Destin, but it will be the focal point along with its impact on the league's media rights.
May 31 (11:59 p.m. ET): NBA Draft Withdrawal Deadline
Finally, the date by which we'll know if Oscar Tshiebwe, Antonio Reeves, and/or Chris Livingston are staying in the NBA Draft or returning to Kentucky. These three decisions are the biggest regarding next year's roster; similarly, as other players decide to pull out of the draft, a new wave of transfer options could become available to plug the remaining holes.
Sign up for the KSR Newsletter to get breaking news and daily headlines delivered directly to your inbox.
---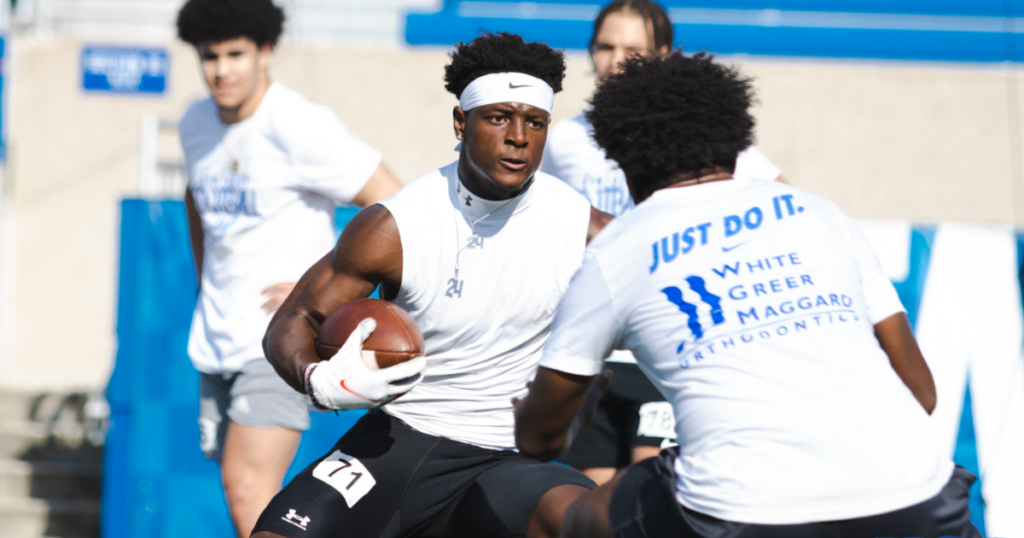 JUNE
June 2-5: NCAA Baseball Tournament Regionals
As mentioned, Kentucky hasn't hosted an NCAA Tournament Regional since 2017; with a good performance in the SEC Tournament, that could change.
All Month Long: Kentucky Basketball Camps (On-Campus)
Throughout June, Kentucky's staff and players will host children and their parents at the Joe Craft Center for the annual summer camp series. Here's the schedule:
Father-Son Camps: June 9-10, June 16-17, June 23-24
Father-Daughter Camp: June 18
Overnight Camp: June 11-14
"Camp Cal": June 19-22
June 3-8: Kentucky Basketball Satellite Camps
Over six days in early June, the Cats will hit the road for eight camps across the state to provide hands-on instruction to boys and girls ages 7-17. This will be our first glimpse of the 2023-24 team, or whichever players are on campus by then. Here's where you can meet them:
June 3: Campbellsville (Taylor County HS), Russell Springs (Russell County HS)
June 4: Elizabethtown (Elizabethtown HS), Brandenburg (Meade County HS)
June 5: Alexandria (Campbell County HS)
June 6: Jackson (Jackson City HS)
June 7: Crestwood (South Oldham HS)
June 8: Vanceburg (Lewis County HS)
June 4: Sunday Showcase Camp
Football camps will be happening throughout June but the Sunday Showcase camp will draw the most talent. KSR will have several boots on the ground at Kroger Field to bring you all the sights and sounds.
June 4-6: Pangos All-American Camp
The 120 best high school basketball players will be in Las Vegas June 4-6 for the Pangos All-American Camp. Jack Pilgrim will be there to bring you updates from Sin City.
June 7-10: NCAA Track & Field Outdoor Championships
This could be Masai Russell's time to shine. We'll find out if she and the other 32 Wildcats who qualified for the East Regionals make the cut later this week.
June 9-11: Big Football Official Visit Weekend
June is a critical month for football recruiting and the staff will be hosting camps and official visitors throughout. There are two big official visit weekends, June 9-11 and 16-18. As of now, Kentucky only has three 2024 commitments: 4-star QB Cutter Boley, 4-star IOL Aba Selm, and 3-star OT Hayes Johnson. All three will take official visits June 9-11 in hopes of getting other top prospects to join them in Lexington. Have the dice on standby for Yahtzees.
June 12: KSR Golf Scramble (Lexington)
The Lexington KSR Golf Scramble will actually take place in Richmond at Boone's Trace National Golf Club. It's sold out, but you can catch some of the fun on the radio show from 10 a.m. to noon. June 12 is also Drew Franklin's birthday, so I'm sure he'll be in rare form.
June 13: UK's Summer Session begins
Members of the basketball team will arrive on campus at various times based on their own schedules, but if you're looking for a date the majority will be in Lexington, UK's second summer school session starts on June 13. The first satellite camp is June 3, so odds are many Cats will move into the Lodge starting next week.
June 16-18: Big Football Official Visit Weekend
This is the second big weekend for football official visitors in June, with 4-star prospects Cai Bates (CB), Jac'Qwan McRoy (OT), Johann Cardenas (RB), and Dominic Nichols (EDGE) among the prospects expected in town.
June 22: NBA Draft
As of now, only Cason Wallace is projected to be drafted but Jacob Toppin and whichever Wildcats decide to stay in the draft will also hope to hear their names called at the Barclays Center that Thursday night in late June.
June 26-July 1: NBPA Top 100 Camp
To close out the month, the top recruits in the country will head to Orlando, Florida to show off their skills. There is also an evaluation period during part of the camp, so college coaches will be allowed in. Expect John Calipari and staff to be front and center to get a look at their top targets.
---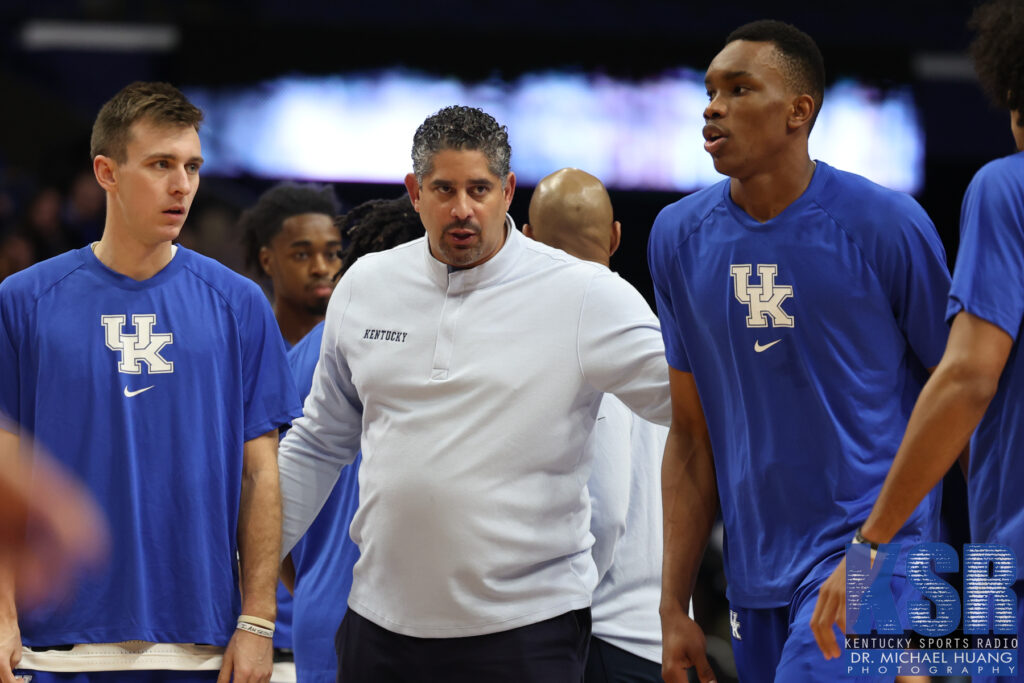 JULY
July 3-9: EYBL Peach Jam
The biggest recruiting event of the year. All of the Nike EYBL teams are expected to gather in North Augusta for the event, which will draw coaching staffs from across the country. Kentucky currently has zero commitments in the 2024 class, so this is a big week for the future of the program.
July 7-17: NBA Summer League
Cason Wallace will likely get his feet wet in Las Vegas, along with fellow former Cats fighting for training camp spots.
July 12-16: Kentucky Basketball in the GLOBL Jam (Toronto)
Just a few days after the Peach Jam, the Kentucky Basketball team heads north to Toronto for the GLOBL Jam. The Cats will represent the United States in the event, which features Under-23 teams from around the world. Here's the schedule:
USA vs. Germany – Wednesday, July 12 (1:30 p.m. ET)
USA vs. Canada – Thursday, July 13 (8 p.m. ET)
USA vs. Team Africa – Saturday, July 15 (1:30 p.m. ET)
Gold Medal session – Sunday, July 16 (8 p.m. ET)
We're still waiting for broadcast information for the games, but KSR will be there regardless to bring you all the sights and sounds from Kentucky's fourth summer exhibition trip of the Calipari era.
July 17: KSR Golf Scramble (Somerset)
Spots are still available for the KSR Golf Scramble at Woodson Bend Resort in Somerset. Hurry before they're gone!
July 17-20: SEC Media Days (Nashville)
Once basketball wraps up in Canada, the conversation quickly turns to football. SEC Media Days will be held in Nashville this year at the Grand Hyatt on Broadway. Mark Stoops and Kentucky's representatives take the podium on Wednesday.
Monday, July 17: LSU, Missouri, and Texas A&M
Tuesday, July 18: Auburn, Georgia, Mississippi State, and Vanderbilt
Wednesday, July 19: Alabama, Arkansas, Florida, and Kentucky
Thursday, July 20: Ole Miss, South Carolina, and Tennessee
With football scheduling the biggest topic facing the league right now, this year's event could be crazier than ever. We'll have a small army on site to cover it all.
Late July/Early August: Football Media Day
Talking season culminates with the football team's annual Media Day, the date and details of which are still TBD. With Liam Coen back on staff to lead an offense featuring Devin Leary, Ray Davis, Barion Brown, and Devin Key, and a promising young defense, excitement is once again high for Mark Stoops' eleventh season.
---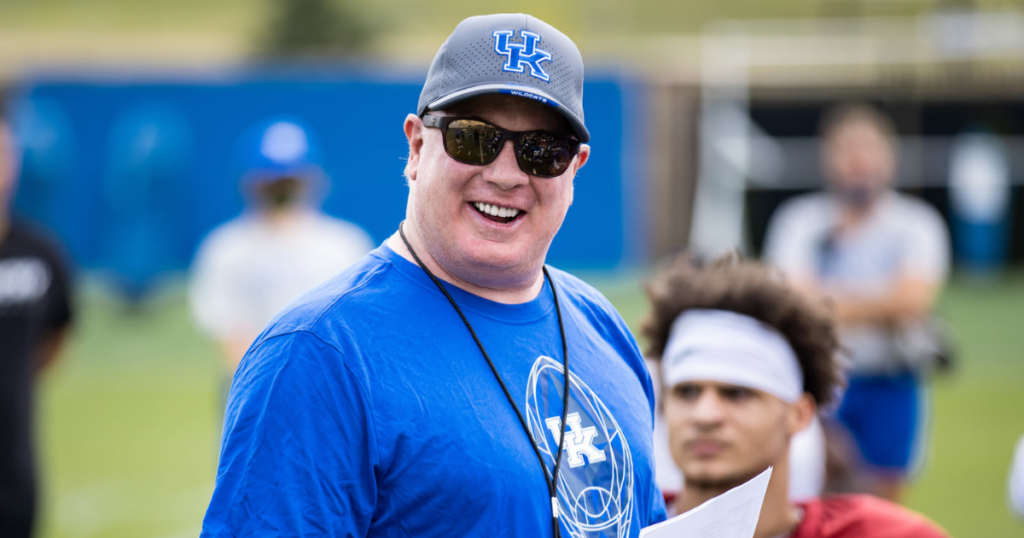 AUGUST
Early August: Football Fan Day, Fall Camp begins
Prepare yourself for practice reports.
August 25: KSR Golf Scramble (Louisville)
In late August, the KSR crew and fans will descend upon Glen Oaks Country Club for the Louisville Golf Scramble. With the season opener just a week away, get ready for lots of football talk.
---
SEPTEMBER
September 2: Kentucky vs. Ball State
Finally, Football Time In The Bluegrass.