Kentucky Football Countdown: 66 days till kickoff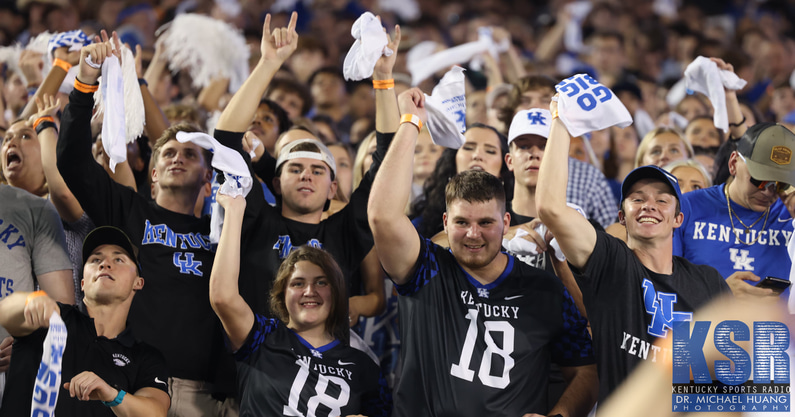 The Kentucky football countdown is burning and turning through the month of June, now only 66 days away from the start of the 2022 season. There is not a No. 66 on this year's roster, but there's plenty of significance behind the number.
In 1966 three Wildcats were taken in the first round of the NFL Draft. OT Sam Ball was drafted by the Baltimore Colts, QB Rick Norton went to the Miami Dolphins and defensive back Roger Bird was selected by the Oakland Raiders. All three are members of the UK Ring of Honor.
Quarterback Babe Parilli's third and final Pro Bowl season with the Boston Patriots was in 1966. The Kentucky legend threw for 2,721 yards and 20 touchdowns, while completing just 47% of his passes and throwing 20 picks. We look at passing stats much different now than we did 60 years ago.
The Founding Father of Punter U is No. 66, Ralph Kercheval. He played quarterback, defensive back and kicker, but his specialty was punting. He set multiple SEC records, averaging 44.8 yards per punt between 1931-33. Kercheval also owns one of the longest punts in school history, blasting one ball 78 yards.
Larry Seiple finished his Kentucky career in 1966 averaging 19.7 yards per reception, a UK school record. A member of the Ring of Honor as a wide receiver, he hung around the professional ranks as a punter. Seiple spent all 11 NFL seasons with the Miami Dolphins, winning a Super Bowl in 1972 with Don Shula's legendary undefeated team.
You remember his miraculous touchdown in the 2018 comeback win at Missouri, but did you know Lynn Bowden also had a career-high 166 receiving yards? It was one of the 10 best single-game receiving performances in school history.
Glenn Pakulak averaged 45.16 yards per punt on 66 attempts in 2002, the third-highest mark in the nation. He earned All-American honors and set a single-season school record that stood until Max Duffy came to town. He got paid to punt footballs in the NFL for eight seasons and appeared on the Bravo reality show "Most Eligible Dallas."
Moe Williams averaged 166 all-purpose yards per game in 1995, the most in the SEC.
Boom Williams had 366 career rushing attempts in three seasons, totaling 2,511 yards to come in at No. 9 on the UK all-time rushing list. He had 7 rushing touchdowns of 50+ yards, three more than any other Wildcat.
The best mullet to ever sling a football for the Wildcats was owned by Freddie Maggard, who tossed the pigskin for 2,566 yards in his career.