Kentucky football fan sends defensive coordinator DJ Eliot a bag of penis candy
After Kentucky was outscored 72-7 in the last six quarters, defensive coordinator DJ Eliot is taking a lot of heat. Eliot's unit, which we knew would be vulnerable in spots, is ranked 123rd out of the 128 teams in college football in total defense with 1,084 yards allowed, an average of 542 per game. Yikes.
Several fans are calling for Eliot's head, and one fan went as far to send him a bag of...well, dicks.
 KSR regular @JaxTeller_KY sent Eliot a bag of penis-shaped gummy candy via the website DicksByMail.com. Here's a screenshot of his order: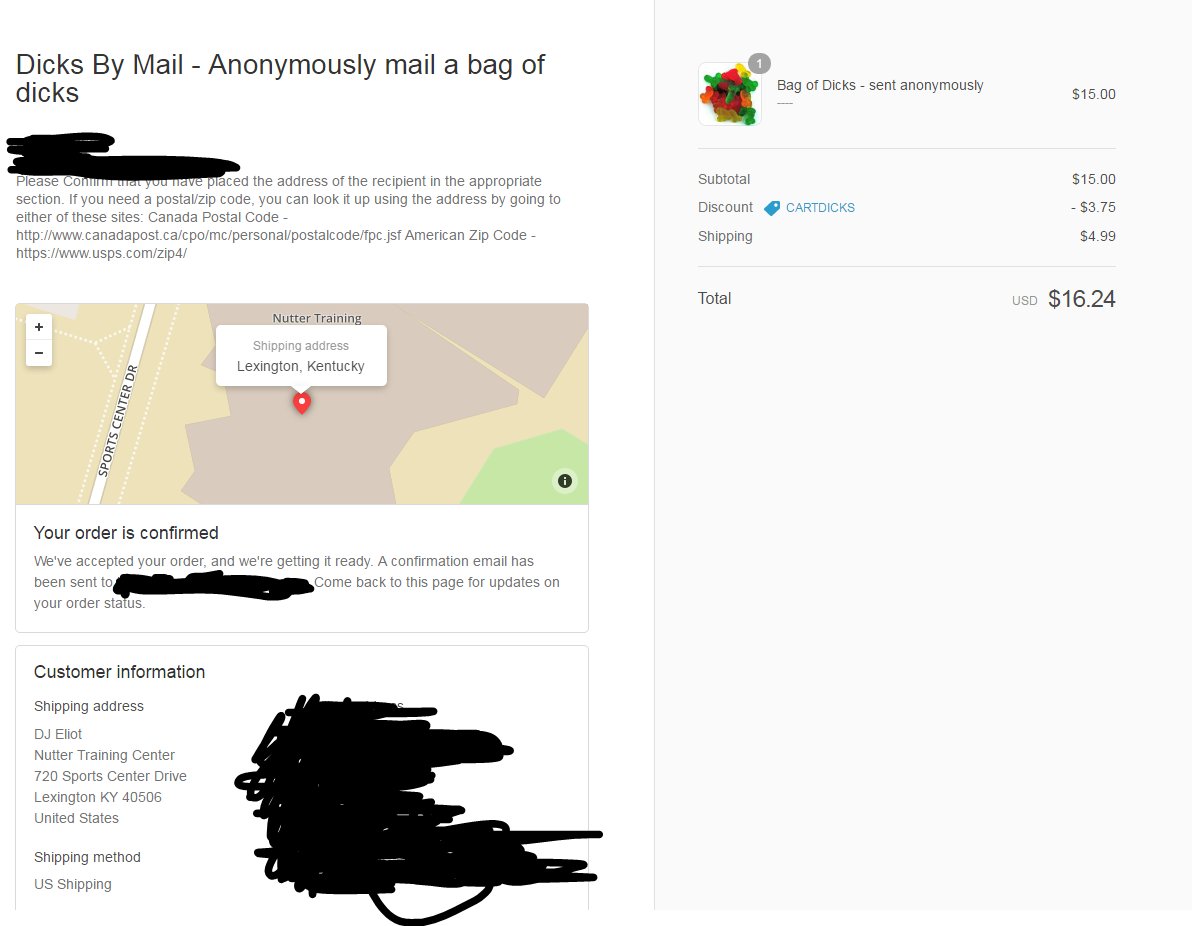 Unfortunately, Jax got the shipping address wrong, listing the old Nutter Training Center instead of the new football training center. He'll need to edit that if he wants Eliot to receive the...err, package.