Kentucky's Safety and Nickel Positions are Interchangeable, Promising, and Deep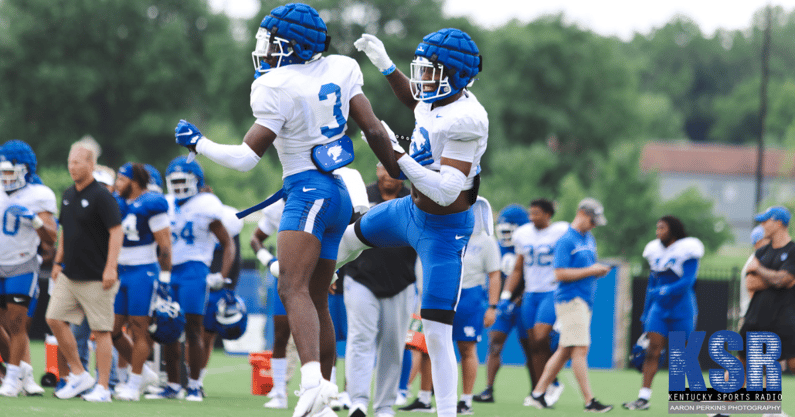 News surfaced on Wednesday that Kentucky defensive back Vito Tisdale was no longer on the team. That announcement garnered attention on social media and other outlets. So, I thought I'd share the actual football aspect of Wednesday's personnel transaction. 
Vito Tisdale was a polarizing defender that missed a significant portion of 2021 and the entire 2022 season. He flashed at times on the field due to his intensity and physical approach to the game. Projecting the 2023 two-deep was an interesting study regarding exactly where exactly Tisdale would align and which returning or projected starter he could supplant. There had been talks of Tisdale playing at the safety and the nickel/medium spots. There was even some discussion of him trying his hand at corner. For the purpose of this article, let's take a look at the safety and nickel positions and the players currently on the team in order to evaluate the deep third of the Wildcat secondary.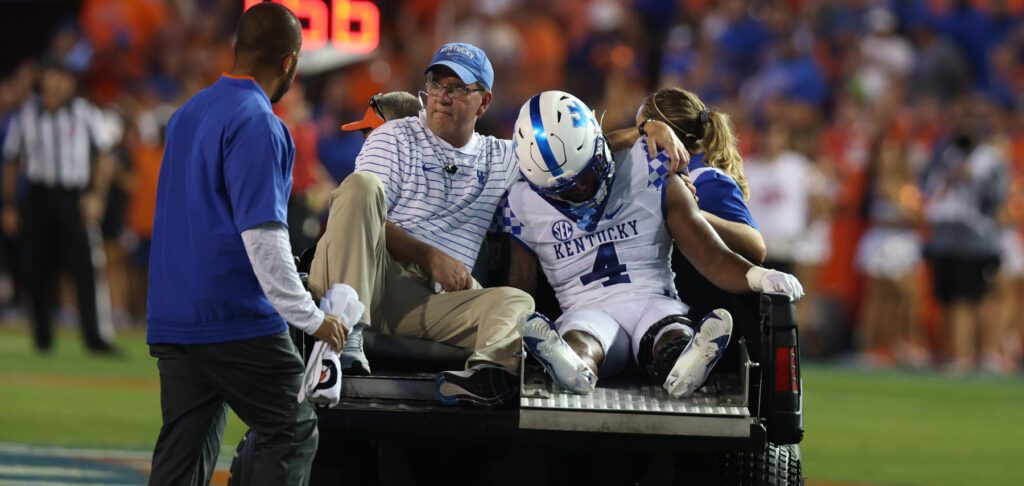 Safety 
Brad White has three starter-level players at his disposal at these two positions (strong and free safety). Jalen Geiger will return from a season-ending injury that he suffered in 2022. He was a starter prior to the injury. Geiger is a 6'1, 200-pound veteran that brings rangy coverage skills and a knack for finding the football to the secondary. He's projected to re-assume his role on the first team once fully healthy. Sophomore Jordan Lovett is a potential All-SEC performer that finished second on the team with 62 tackles a year ago. Lovett is the defense's designated enforcer that brings a physical nature against the pass and run.
Zion Childress, a Texas State transfer, really came on following Geiger's injury. The Houston product played in all 13 games in 2022 and registered 34 stops, 2 tackles for loss, a QB sack, and 2 pass breakups. He is the defense's vocal leader and backed up his words with forceful on-field play. Childress is a starter-level contributor that the staff appreciates and will be on the first team somewhere. Childress and Geiger are also somewhat interchangeable and one could be inserted at the nickel/medium spot if necessary.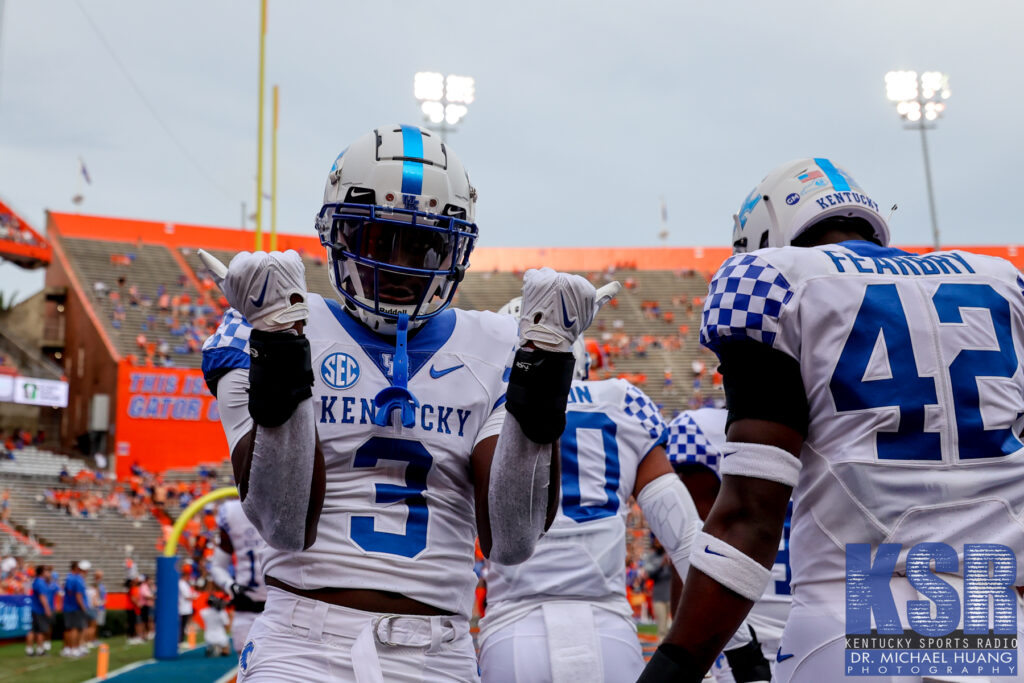 Nickel/Medium 
Brad White had the luxury of playing two outside linebackers in 2022. Jordan Wright and JJ Weaver were on the field at the same time for a great deal of the season. The decision to play two OLBs compared to five defensive backs is based on down and distance, location on the field, and opposing scheme/personnel preference. He can go with two linebackers in 2023 as well with the return of Weaver and the additions of Keaten Wade and Tyreese Fearbry. Both are talented, youthful defenders with bright futures. 
The coordinator is also a fan of the nickel package which means that one outside linebacker is removed and a fifth defensive back is on the field. I wrote on Tuesday that Alex Afari is a rising star. I stand by that statement. Listed at 6'2, 214, Afari has the thump to play as an outside backer and possesses coverage and range skills to be the add-on defensive back. I don't think White could have kept Afari off the field regardless of the Tisdale situation. 
The outlier is Andru Phillips. The 6'0, 189-pound junior is a cerebral and highly athletic Legacy Wildcat that is currently slated to play cornerback. He's actually running with the ones during spring practice. In a dire situation, or after other cornerbacks prove that they can be trusted, Phillips can kick over to the nickel spot and be a lockdown third corner against the pass. He's also proven to be a formidable run-stopper. 
Subscribe to the KSR YouTube Channel for press conferences, interviews, original shows, fan features, and exclusive content.
What Does All This Mean? 
As you've read above, Kentucky should be just fine at the safety and nickel positions. Losing Tisdale stings a little, but he would have had a steep climb to jump ahead of the aforementioned defensive backs. Childress, Geiger, and Lovett are three starter-level safeties with demonstrated production. One of the three can also be inserted into the nickel or medium position if necessary. Alex Afari is a future pro. 2023 could be a coming-out party for the true sophomore. Andru Phillips is another defender that will play somewhere in the secondary and provides the ability to act as the third corner and as a run-stuffer. 
After watching practice on Tuesday, the defense certainly passed the eye test. Positions of strength included the safety/nickel. The only role that is concerning, as of today, is cornerback. Phillips is a starter-level player, but identifying the second and third cornerback is a priority. Again, if need be, Phillips can kick inside to the nickel spot. Overall, Kentucky is fine at the safety/nickel and should be able to absorb the loss of Vito Tisdale.