Kentucky Football Season Ticket Sales Steady Amid Pandemic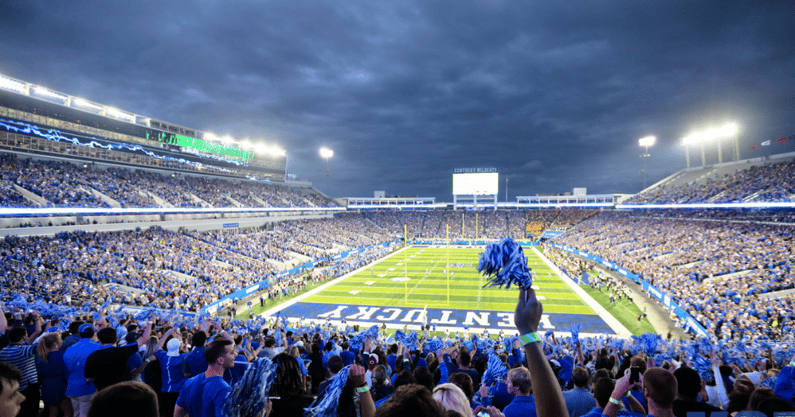 The surge of the COVID-19 delta variant has not drastically slowed down sales for Kentucky football season tickets.
Kentucky has sold 32,200 season tickets ahead of the 2021 season, a university spokesperson informs KSR. Sales are on par with the last full regular season at Kroger Field. In 2019 Kentucky sold 33,450 season tickets.
The university has seen just a 4% dip in sales over the two years, and there's still a week to catch up to the 2019 total.
Kentucky has seen a surge in mini packs. The three-game deal includes tickets to watch UK take on Missouri, one non-conference game and one premier SEC opponent: Tennessee, LSU or Florida. This year 1,600 three-game mini-packs have been sold, 400 more than in 2019.
Kentucky football season ticket sales numbers are strong despite uncertainties surrounding how the games will unfold this fall. The stadium will be at full capacity, but details on COVID-19 restrictions at stadiums around the SEC were not released until this week. Kentucky will only require masks indoors and for non-vaccinated individuals. Most of the Kroger Field protocols mirror those from the 2019 season.
Entering his ninth season as Kentucky's head coach, Mark Stoops is only 11 games shy of tying Bear Bryant as the Wildcats' winningest head coach. Kentucky opens the season at Kroger Field Sept. 4 against Louisiana-Monroe. The Wildcats are 29.5 point favorites for the noon kickoff.