Cole Cubelic, Bruce Feldman confident Kentucky will finish 2nd in SEC East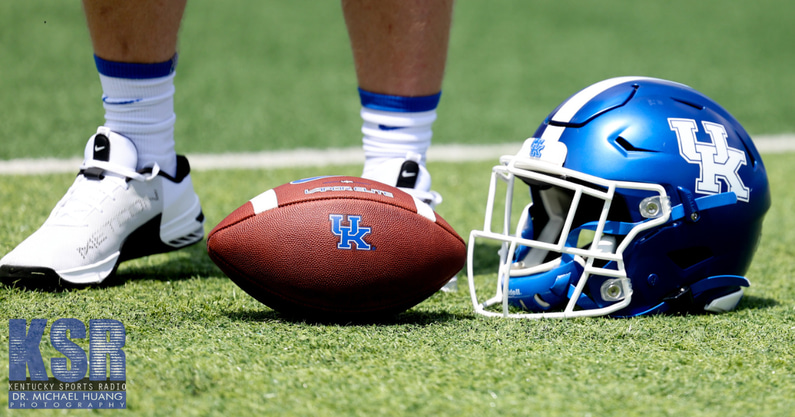 As we inch closer to football — 29 days until the season-opener — the talking heads continue to churn out their predictions. Today, we've got two to review. SEC Network analyst and certified football guru Cole Cubelic appeared on Ralph Russo's "AP Top 25 College Football" podcast this week and made a strong case for Kentucky to finish second in the SEC East behind Georgia. His reasoning might as well be stenciled on a wall in the football training facility.
"The first one I would give you is Kentucky," Cubelic said. "I think a lot of that, Ralph, is just because of the culture, the blueprint, the foundation that Mark Stoops has provided. Yes, Rich Scangarello comes in as the offensive coordinator, Liam Coen heads off to the Rams, Wan'Dale Robinson's going to be gone. I think there are some big losses inside. Marquan McCall and Josh Paschal, they did a lot of the heavy lifting on the defensive line and didn't get a ton of credit but that thing is just built now to a point where what they have done in the last few years should be sustainable."
Cubelic wasn't ready to pick the Cats to overtake Georgia for the SEC East just yet but said at the rate the Cats are recruiting both high school and transfer portal prospects, it may just be a matter of time.
"One of the things about Coach Stoops is, the guy's batting about .850 out of the portal; he has just not had many misses," Cubelic said, mentioning Dare Rosenthal, Wan'Dale Robinson, and Will Levis. "He has had a very high hit rate out of the portal and now you look at Tayvion Robinson out of Virginia Tech. Could he be the next guy? Can Tashawn Manning start on that offensive line? What are you going to get out of Keidron Smith out of Ole Miss playing corner or Jordan Robinson who is a little bit of a lower-level kid that can come in and help."
Cubelic said the keys for Kentucky's offense this year will be whether Tayvion Robinson can replicate what Wan'Dale Robinson did on the outside and Will Levis' continued development.
"They just need some perimeter weapons. If Robinson is that guy, and Levis can take a step and grow a little bit with his intermediate accuracy, some of his touch, Levis still needs a little bit of a Rob Dibble, a guy that has a great fastball but he doesn't have a lot of off-speed stuff yet. He needs to develop that with some of the intermediate passing game but he's also a gamer and he's tough. And he's a guy that those kids are going to rally around."
Bruce Feldman: "This team should be at least a nine-win team."
Another national media member high on the Cats this season: Bruce Feldman. On "The Audible with Stew & Bruce," Feldman told his cohost Stewart Mandel he thinks the media picking Kentucky to finish second in the SEC East is justified.
"I am," Feldman said when asked if he's a Kentucky believer. "I think Mark Stoops has done a terrific job there building it up. I really like Will Levis. He's extremely talented. He's had a spring, albeit this is the second system he's playing in in two years since Liam Coen moved back to the NFL. Chris Rodriguez is a physical running back and they've been really good on defense. I like what they have."
Feldman is such a believer that he is picking the Cats to finish with "at least" nine wins this season.
"Going to The Swamp is never easy and the Gators have a super talented quarterback. I'm an Anthony Richardson fan, but you look at this schedule — Tennessee is better than they were a couple of years ago but it's certainly not the old Tennessee team. At Ole Miss won't be easy. I feel like this team should be at least a nine-win team."
Big fan of that "at least."