Kentucky Hires Shelley Jaudon as new Women's Tennis Coach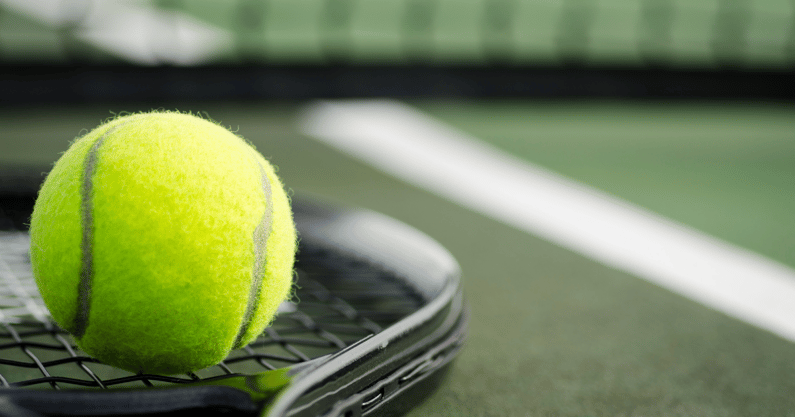 Kentucky's search for a new women's tennis coach is over. Mitch Barnhart found someone with blue blood in their veins.
Shelley Jaudon comes to Kentucky after spending five years at James Madison, where she took the Dukes to their first Colonial Athletic Conference championships and first NCAA Tournament berths in school history. James Madison was 62-36 (.633) during her tenure. She replaces Carlos Drada, who resigned this spring after 18 seasons at Kentucky.
In addition to her time at JMU, Jaudon (pronounced jah-DON) spent four years as the head coach at Middle Tennessee, where the Blue Raiders went 110-70 (.611). She also has some SEC experience. She was a student-athlete and assistant coach at Alabama.
"Shelley's nine years as a head coach, in which she built programs to championship-level performance, her experience as a coach and player in our league, and her family's ties to the University make her a unique fit for our program," Barnhart said.  "The combination of those things will create an atmosphere for educating our student-athletes and competing for championships at Kentucky. We are excited to welcome Shelley, (husband) Jared, (sons) Jackson and Mac to UK."
The new Kentucky women's tennis coach also has a Kentucky connection. Her father, Al Godwin, played football at Kentucky from 1967-70. According to UK Athletics, he led the freshman team in receiving. The following year he switched to defense and picked off a pass. A a receiver during his final two seasons he caught 22 passes for 356 yards and two touchdowns.
"I couldn't be more humbled and grateful to Mitch Barnhart for this opportunity," Jaudon said. "Kentucky is special to me and my family and we are excited to make Lexington our home.
"It's been a lot of fun to get to know Mitch, Rachel (Baker, executive associate AD) and Stephanie (Campbell, associate AD) during this process. What they're looking for in the goals and culture of the program are the right fit — build an elite program by developing young women, on and off the court, and competing for championships."