Kentucky Offense After Action Review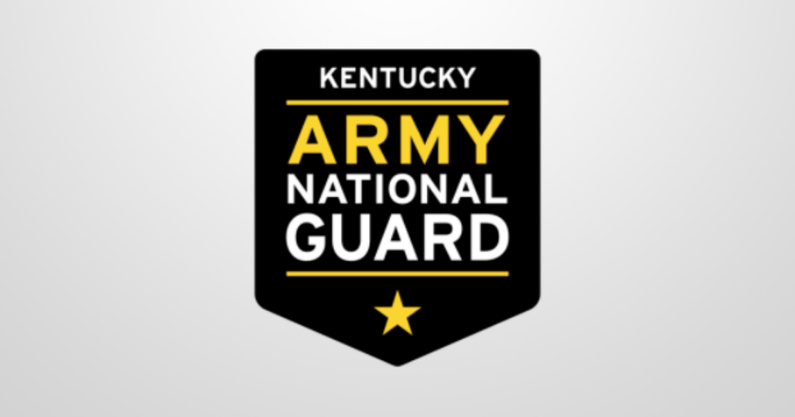 An After Action Review, or AAR for short, is a military process used to analyze what happened, why it happened, and how it can be done better. Thanks to our friends at the Kentucky Army National Guard, KSR applies that concept to analyze the Wildcats. Here is the breakdown of the 2021 offense compared to a year ago. It must be noted that UK's 2020 schedule was constructed of ten SEC opponents and one less game. 
B.L.U.F. (Bottom Line Up Front)
Kentucky averaged over two hundred yards rushing and passing. The Wildcats raised its scoring, rushing, passing, and total offense in Liam Coen's first season. 
OFFENSE
Mark Stoops made a philosophical change and the results were encouraging. Liam Coen's first season in Lexington brought on an exciting brand of football by combining NFL tactics and maintaining the physical brand that's become synonymous with Stoops' culture. Let's take a look at some statistical categories compared to 2020. 
Scoring Offense
Kentucky averaged 33.3-points per game. The Cats scored 21.8 a year ago. A portion of Coen's success can be attributed to third down and Red Zone efficiency. The Wildcats converted 37% on third down in 2020. That number was raised to 51.5% this season which ranks second in the SEC. Will Levis directed a unit that scored 37 touchdowns inside the twenty compared to just 17 last season. 
Liam Coen had big-play weapons at his disposal. Wan'Dale Robinson finished the 2021 regular season with 97 receptions for 1164-yards and seven touchdowns. Josh Ali overcame injuries to become a solid number two pass-catcher by adding 3 scores. 
Rushing Offense
Expectation for the wide-zone was frequently discussed in the preseason. I really never bought into that theory. The 2021 two-deep was constructed to run between the tackles and it did so very well. Led by Chris Rodriguez Jr., UK averaged 206-yards per game. Rodriguez Jr. finished the regular season listed second in the Southeastern Conference after running for 1238-yards and 8 touchdowns. Will Levis' ability to extend plays on the ground proved beneficial. Coen had a stable of running backs that shared carries. Overall, the Cats upped their average per game from 197 to 206-rush yards per game. 
Passing Offense
Kentucky ranked 14th or last in the SEC's passing offense category for three consecutive seasons prior to Liam Coen's arrival. 2020 was the breaking point after the Wildcats passed for 123 yards per contest. A change was made. Coen's pro-style system netted 225 yards per outing for an increase of 102 yards per game. Will Levis was a first-year starter and pinnacled as the season came to a close by completing 66% of his passes for 2,593 yards and 23 touchdowns. He did throw 12 interceptions. A number to monitor in this category is yards per pass attempt. The Wildcats had an increase of over three yards per throw. 
Wan'Dale Robinson and Josh Ali formed a quality combination at the receiver position. Coen incorporated the tight ends more which brought praise from a fanbase that's clamored for that to happen for many years. Wildcat TEs combined for 43 receptions, 478 yards, and 8 touchdowns. 
Total Offense
Kentucky averaged 113 more yards per game than it did a year ago. The Cats racked up 431 yards per game and 6.6-yards per play. The 2020 offense managed 318 and 5-yards per snap. There's no denying that Kentucky's offense is trending upward. The Cats averaged over 500 yards per outing in November. Year Two under Coen and with Levis could see drastic increases in all offensive categories. 
Kentucky is known for the Big Blue Wall or its offensive line. All-American Darian Kinnard and All-SEC center Luke Fortner anchored a group that was the program's personality. Eli Cox's surprise upsurge to being named midseason All-American is a testament to Stoops' player development program. Dare Rosenthal stepped in for Landon Young and protected Levis' blindside. Kenneth Horsey also excelled on and off the field. Belfry's Austin Dotson filled in nicely for the injured Eli Cox. The Big Blue Wall was effective and at times overpowering. It allowed just 18 quarterback sacks and 51 tackles for loss. Both numbers rank in the top four of the conference. 
Turnover Margin
Not so good. A 9-3 record with a -13 turnover margin is a modern-day miracle. The Wildcats lost ten fumbles and threw twelve interceptions. Turnovers aggravated this team from Louisiana Monroe through New Mexico State. Kentucky registered a +10 turnover margin in 2020 after throwing five interceptions and losing seven fumbles. There's no way around it, this has to be cleaned up in the offseason.
What Does All This Mean? 
Again, it must be noted that comparisons in the 2021 and 2020 seasons are skewed due to an All-SEC slate a year ago and one fewer game. Total numbers can be argued. But, the eye test cannot. 
Mark Stoops made the difficult decision to replace longtime coordinator Eddie Gran. Gran has since rejoined the program and his contributions to the Cats' rise should be appreciated. Liam Coen is the future. His NFL approach suits Kentucky. The Wildcats' offense appeared prepared, innovative, and effective through most of the 2021 season. There was a period in which the offense seemed to be finding itself. Once it did, Levis led a charge of explosiveness that saw Kentucky run 189 plays of 10+ yards compared to just 114 from last season. 
Fair or not, rivalry weekend can define a football program. Kentucky dominated Louisville yet again. The Cats rushed for 362 yards and rolled up 29 first downs and 52 points. Last Saturday's contest was who Kentucky wants to be on the offensive side of the football. However, the Cats now have the capability to complete forward passes. 
Other than turnovers, the 2021 season was an offensive success. Sure, there were ups and downs. As I like to say, football happens. But, this year should serve as a precursor to what could be in 2022. A year-two Coen with Levis under center could be special. The next few weeks will be telling about which players return or depart the program. Regardless, it's fair to say that Kentucky will remain to be a player-friendly and exciting offense that will draw top talent to Lexington. 
Football state.
---
A message from the Kentucky Army National Guard
The Kentucky Army National Guard is YOUR Kentucky home team.  The Soldiers of the Kentucky National Guard are your friends, neighbors, coworkers and classmates.  We are from each county in Kentucky and we stand together to support our fellow Kentuckians in times of natural disaster and civil unrest.  We also serve our nation at the direction of the president should the need for national defense arise.  Soldiers in the Kentucky Army National Guard are able to take advantage of opportunities in education with trade skill training, student loan repayment and up to $60,000 in tuition assistance to state public universities while serving part time.  Do you think you have what it takes to be a member of our team? For more information about joining the Kentucky Army National Guard, Text "KYGUARD" to 95577.  Live Here, Serve Here, Kentucky Army National Guard.