Kentucky reaches out to Utah Valley's Fardaws Aimaq in transfer portal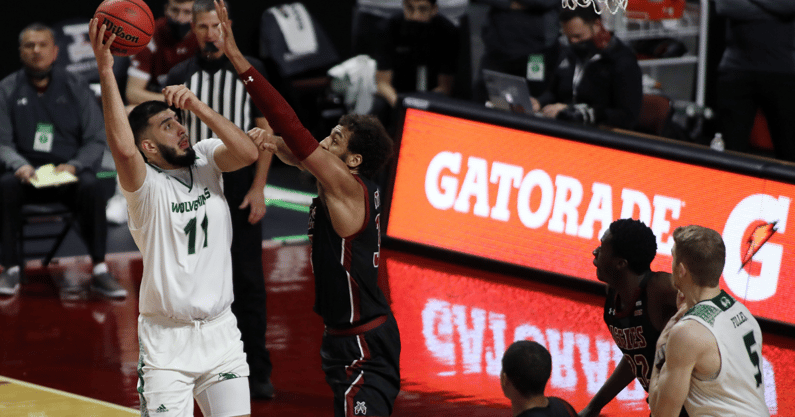 With its season coming to an abrupt end this week, Kentucky has begun reaching out to new targets in the transfer portal for 2022-23.
According to Travis Branham of 247Sports, Utah Valley star Fardaws Aimaq has entered the portal, and Kentucky was among the first schools to express early interest. The WAC Player of the Year has heard from the Wildcats to go with Gonzaga, West Virginia, Texas, Texas Tech, Florida, Virginia Tech, Arkansas, Texas A&M, Washington State, Georgia Tech, Miami, Ole Miss, Oklahoma, Marquette and Iowa.
Aimaq, a 6-foot-11, 245-pound center out of Vancouver, BC, averaged 18.9 points, 13.6 rebounds, 1.7 assists and 1.3 blocks per contest this season. He finished the year ranked second in the nation in double-doubles with 27, behind only — you guessed it — Kentucky's Oscar Tshiebwe.
Branham reports that Aimaq will explore his professional options, as well, entering his name into the 2022 NBA Draft. The feedback he receives will determine if he turns pro or returns to school.
Should he decide to pull his name out of the draft and transfer to a new school, Aimaq will have two years of eligibility remaining and will be immediately available to play next season. He wants to play for a school that will allow him to thrive on a bigger stage and make a run in the NCAA Tournament.
"Somewhere where I'll be on the biggest stage with a great team where we can make a run," he told Branham.
Watch him work below:
What do you think, BBN?