Kentucky will be ready for Missouri a year after Tigers "kicked our butt"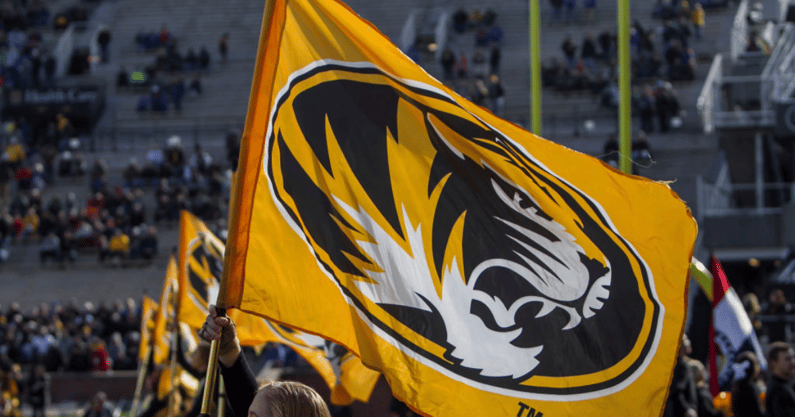 Missouri was responsible for one of the most painful Kentucky football memories of the 2020 season. Simply put, the Tigers whipped the Wildcats. Ahead of the 2021 meeting at Kroger Field, Mark Stoops remembers what it felt like to get his butt kicked by Eli Drinkwitz.
"I like him, but he kicked our butt. He kicked out butt. I'm not going to forget," Kentucky's head coach said Monday morning. "That's on my mind. He had his team more prepared than I was."
The 20-10 loss in Columbia snapped a five-game UK win streak over Missouri. In his first season as the Tigers' head coach, Eli Drinkwitz used momentum from the win to propel Missouri to a 5-5 record and a third place finish in the SEC East.
Outside Factors
Kentucky carried extra baggage when the Wildcats hit the road to Columbia last fall. It was the first game John Schlarman was unable to travel with the team as complications from his battle with cancer became overwhelming. It was an ominous sign.
Stoops shouldered the blame for failing to have his team ready to play, but can anyone blame the team for being a little distracted?
"They took care of us last year," Stoops said on SEC This Morning. "It was definitely a low point for us. I was very much not happy with myself and the way I had our team prepared. They were much more prepared. The played better than us, they played with more energy, they played more physical and that's something we pride ourself on."
"Aggravating" Loss
Under Eddie Gran, the Wildcats won by moving the sticks on the ground with a ball-control offense. Drinkwitz used that script to beat Kentucky. The Tigers rushed for 220 yards, converted 50% of its third downs, four-of-five fourth down attempts and possessed the ball for more than 43 minutes.
"They had 20 points but it felt like 40 the way they controlled the ball. There were a lot of third and manageables, then some fourths they converted. We gotta do a better job," Stoops said.
One part of the aggravating butt-kicking hit home even harder. Kentucky got beat up in the trenches. It is one of the few times that has happened over the last 5+ years.
"I didn't like the way they played more physical than us a year ago. That is uncharacteristic and I don't particularly like that," he said. "We need to be much more physical this year."
Mark Stoops will not call this a revenge game publicly. As far as we are concerned the Wildcats are not out for payback. Behind closed doors, that is probably a different story. Kentucky remembers what it felt like to get their butt kicked at Missouri. They will certainly be ready to play when the Tigers come to Kroger Field Saturday night.