2024 5-star wing Naas Cunningham claims Kentucky offer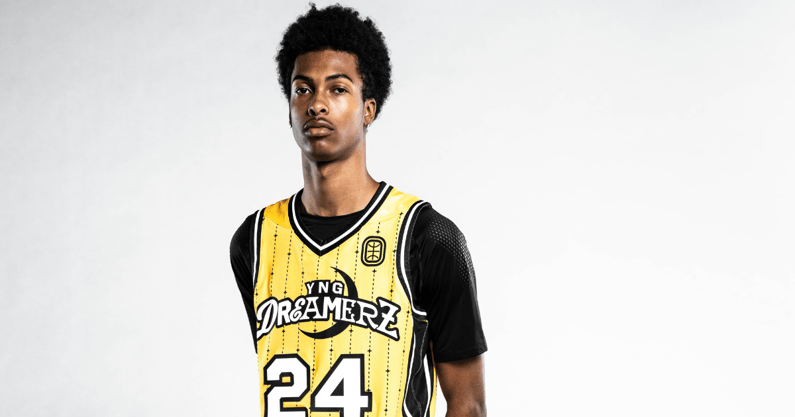 Kentucky has reportedly extended another scholarship offer in the class of 2024, this time to five-star wing Naas Cunningham out of West Orange, NJ.
Cunningham, rated as the No. 4 overall prospect and No. 1 small forward in the junior class, currently plays for Overtime Elite with the YNG Dreamerz. He joins Kentucky signee Rob Dillingham inside the Atlanta-based program, among other recruiting targets.
The 6-foot-7 wing announced the offer on Wednesday.
Cunningham joins the likes of Tre Johnson, Boogie Fland, Flory Bidunga, Tahaad Pettiford, Billy Richmond, Karter Knox, Isaiah Elohim, Amier Ali and Travis Perry to announce offers from Kentucky.
The reported move comes after the program's top target, Ian Jackson, announced his commitment to North Carolina over the weekend. In search of a new wing option to take the five-star shooting guard's place, it appears the Wildcats are intrigued with yet another New Jersey native in Cunningham.
Kentucky just signed DJ Wagner and Aaron Bradshaw out of the state, with the Wildcats also recruiting NJ native's Pettiford (Hudson Catholic) and Richmond (Camden) in 2024, as well.
Cunningham is a long, versatile wing who makes plays on both ends of the floor. He's a confident shooter from three and the mid-range while also using his length to finish around the rim. A threat in the passing lanes, the 6-foot-7 forward thrives in transition, growing more consistent with making the right reads. He's got to get stronger and continue to initiate rather than settle for contested jump shots, but the potential and tools are there.
What is he looking for in a school?
"A nice coaching staff and teammates that make me feel welcome, family environment and a balance of athletics and education," he told KSR last spring.
Could Kentucky be that program? It starts with a potential trip to Lexington.
"That is definitely a school I do want to visit," Cunningham told KSR.
One to keep tabs on moving forward.