Know Her Name E2: Robyn Benton joins the show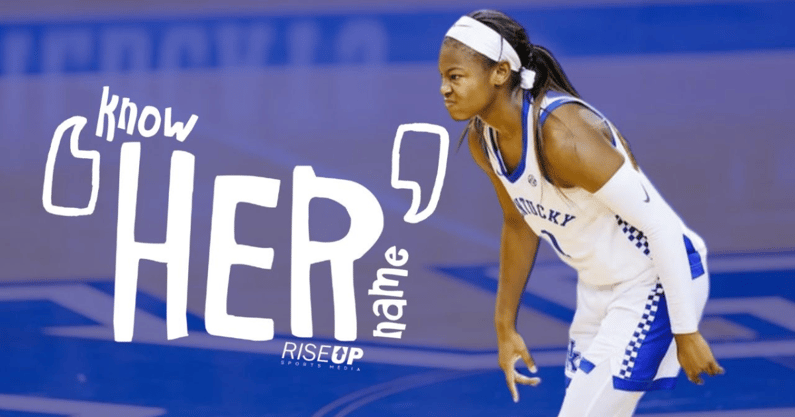 And we're back!
KSR's Grant Grubbs and women's basketball analyst Alyx White have returned with another episode of the Know Her Name Podcast, sponsored by Rise Up Sports Media. Among the topics of discussion include looking back at the last two games for Kentucky WBB, what challenges lie ahead, and how this team can turn the corner down the stretch.
Also in this week's episode, graduate student Robyn Benton joins the show to talk shop. The Wildcats' leading scorer this season (17.1 PPG) sat down with Grant and Alyx to talk about her time in Lexington, how she earned the nickname "Primetime", her high school recruitment, and much, much more.
You can listen to the entire episode on Spotify and iTunes through the KSR podcast feeds, or you can watch the video version below on YouTube. Enjoy!
Subscribe to the KSR YouTube Channel for press conferences, interviews, original shows, fan features, and exclusive content.