KSReds: Cincinnati Reds Lose 7th Straight Series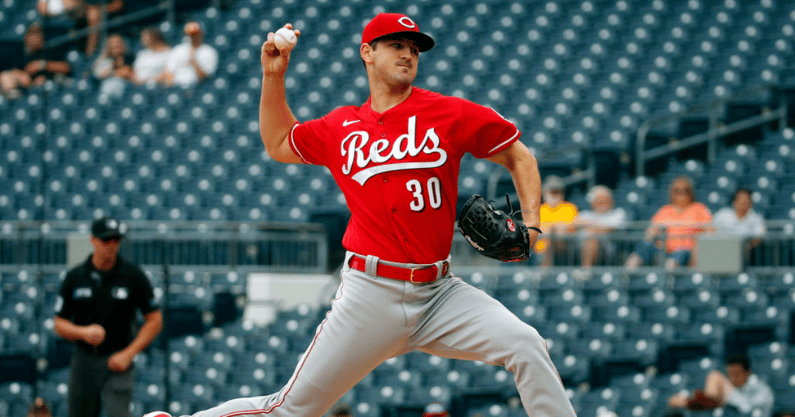 The Cincinnati Reds continue to slide at the wrong time. After squeaking out a 1-0 win over the Pittsburgh Pirates on Thursday afternoon, the Reds avoided the sweep but still lost two out of three games at PNC Park. That marks seven consecutive series losses. Sweating out 1-0 wins against the worst team in baseball to avoid a sweep is not how Reds fans envisioned spending their afternoon on September 16th.
Despite an ugly record of 7-14 in their last seven series, Cincy is still squarely in the National League Wild Card race. The St. Louis Cardinals are off so their lead has shrunk to one game. Out west, the Padres are playing in San Francisco to either fall a half-game behind the Reds or keep their half-game lead. Again, just keep watching the scoreboards and the standings. Sneaking in the playoffs is all that matters.
Cincinnati will return to Great American Ball Park for a huge three-game series against the Los Angeles Dodgers. It is hard to expect victory against the Dodgers, but after this stretch of losing the Reds are in a position where they need to win at least two out of three. However, the pitching matchup couldn't be any tougher. Friday night at 7:10 p.m. EST, Luis Castillo will begin the series across from Walker Buehler. Sonny Gray will go against Max Scherzer on Saturday at 2:10 followed by Wade Miley versus Clayton Kershaw on Sunday.
Poor Starting Pitching Dooms Reds
What has been a positive for most of this season turned into a negative against the Pittsburgh Pirates. Wade Miley gave up three runs in the first and six over 4 1/3 innings to put the Reds in a major hole Tuesday night. They would respond with five runs, but they had just fallen too far behind.
Fast forward to Wednesday evening when the Pirates marked up Vladimir Gutierrez for four runs in 3 2/3 innings. The short outings obviously put much more pressure on the shaky Cincinnati Reds bullpen as well. When you couple that with a struggling offense, there is just very little margin for error.
Moving forward, with 15 games to go, the club must be able to rely on consistent starting pitching. There is no better time to begin than against the Dodgers over the weekend.
Sloppy Defense Continues to Haunt
Wednesday night's game slipped away from the Reds in large part due to poor fielding in the final inning. Max Schrock completely miss judged a ball hit down the left-field line that turned into a ground-rule double instead of out number two. Then, Joey Votto fumbled a grounder at first base and allowed the winning run to score while flipping the ball to the pitcher covering first base. It was a Bad News Bears-level defensive performance in the bottom of the ninth by the Reds.
Schrock allowed a run to score and another runner to advance to third on a throwing error in the third inning as well. The miscue started a three-run rally by the Pirates as they overtook Cincinnati 3-2.
On Tuesday, both Eugenio Suarez and Aristides Aquino committed errors in the Reds 6-5 loss. The throwing error by Aquino allowed an unearned run to score. On a related note, the Reds lost by one run.
More Bad At-Bats, Poor Hitting
Nobody wants to just keep piling on, but the Cincinnati Reds' bats have gone completely cold during their seven series losing streak. As a team, Cincy is hitting right around .220 during their 7-14 slide.
The decline in production has been pretty much across the board. After an incredible July, Kyle Farmer has returned to essentially being a .240 hitter. He has hit just four home runs in the last seven weeks after hitting five long balls in July alone. Joey Votto is hitting just .220 this month after receiving MVP buzz as recently as July. He was just 11 for his last 63 until Thursday's eighth-inning double. Aristides Aquino, one of the only hopes to hit left-handed pitching, is batting .145 since the beginning of August. Asdrubal Cabrera is still hitless as a Red after 18 at-bats. Rookie Tyler Stephenson seems to have hit the wall (despite his important double on Thursday) as well having gone just 8 for his last 32 at the plate.
For much of the season, the bullpen was costing the Reds games. Then, there were some inconsistencies with the starting pitching rotation that made things difficult. Now, the offense has gone completely cold. This ball club just can't seem to put it all together at one time. With just 15 games to play, it is time to either figure it out or start packing the bags for a long offseason.
Silver Lining for the Reds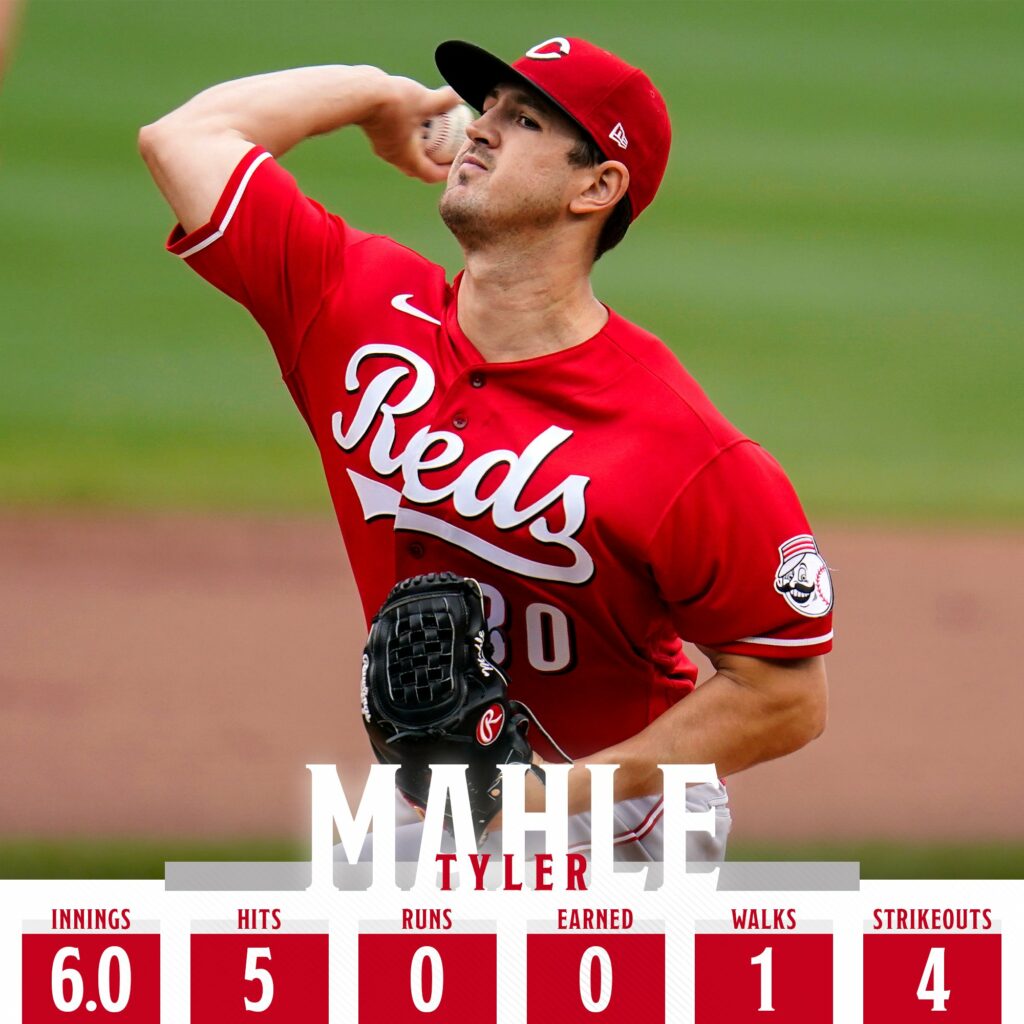 Once again, it is time to preach perspective. The Cincinnati Reds are going to go to sleep tonight just one game out of the playoffs. A 7-14 stretch has kept them from taking control of the wild card race. However, the truth is, that they are still very much in the hunt.
Admittedly, most of this article was an airing of grievances, but Tyler Mahle was excellent on Thursday afternoon in Pittsburgh and the bullpen has been pretty darn reliable lately.
Mahle turned in six innings of shutout baseball to out-duel the Pirates staff. After battling through an inefficient first two innings, he settled in to earn his 12th win of the season.
Turning the ball over to the relievers, Lucas Sims, Michael Lorenzen, and Mychael Givens each struck out two batters to shut the door in the final three frames. Over the last 12 2/3 innings, the Reds bullpen has allowed just one run.