A List Of Every Time Kentucky Punted In The Last Three Governor's Cups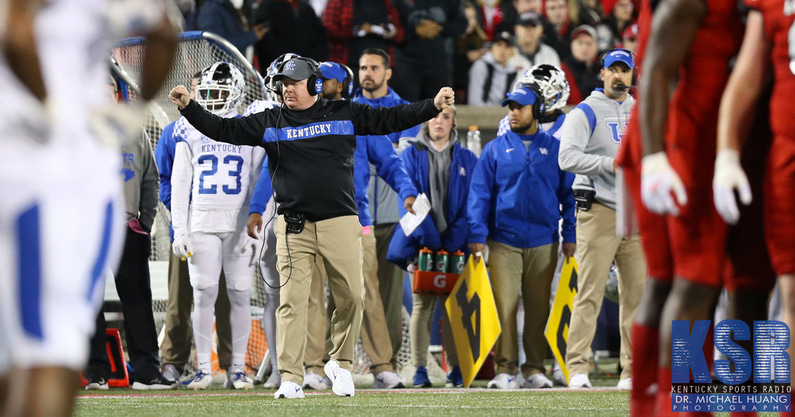 As we dissect this year's running of the Governor's Cup and the numbers behind Kentucky's win, let's take a brief moment to review the history of Kentucky's punting in the rivalry. Don't worry. It's a brief conversation.
— In 2018, Kentucky did not punt. (Kentucky 56, Louisville 10)
— In 2019, Max Duffy punted twice in between Lynn Bowden's four rushing touchdowns. (Kentucky 45, Louisville 13)
— Tonight, Colin Goodfellow punted once to bring the three-year count to a grand total of three punts. (Kentucky 52, Louisville 21)
Three years, three punts.
Thank you for your time.