Listen to me, Willie Cauley-Stein, and Jennifer Palumbo "rap" on today's podcast
[caption id="" align="alignnone" width="354"]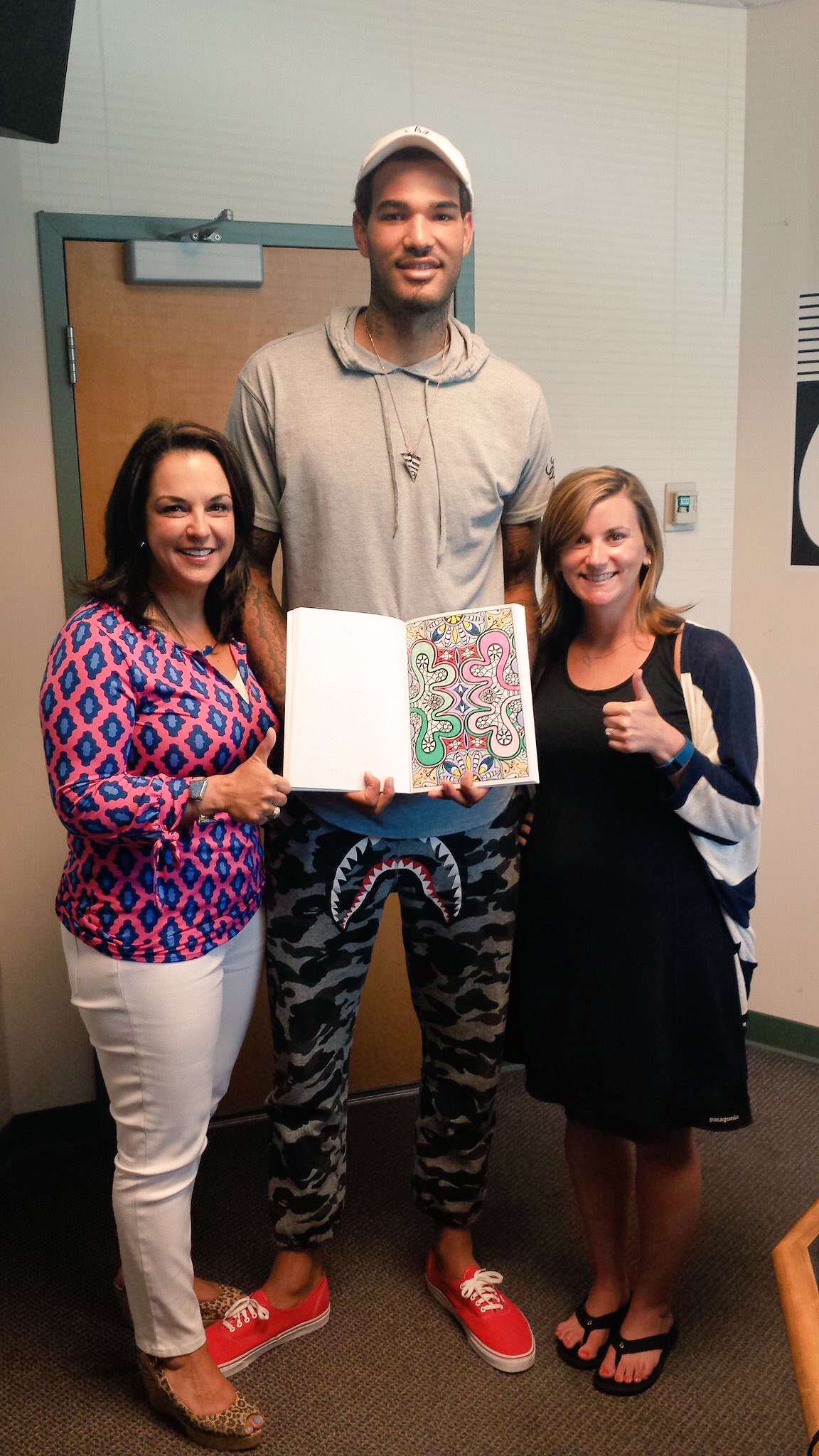 Willie is really tall.
‏(Photo @cpfrazier14)
[/caption] There are days at work and then there are days that remind you why you love your work. Today was definitely the latter for me.
Willie Cauley-Stein joined me and Jennifer Palumbo in studio for two hours
to talk about, well, everything. Willie -- being the cool, thoughtful dude he is -- talked about his rookie year in Sacramento, what it's like to come back to Lexington now that he's a pro, dogs, boats, coloring, clothing, and so much more. The two hours flew by, and really, we could have gone two more if they would have let us. As Willie said, we "rapped" (which I learned just means talking, not actually rapping). [caption id="" align="alignnone" width="414"]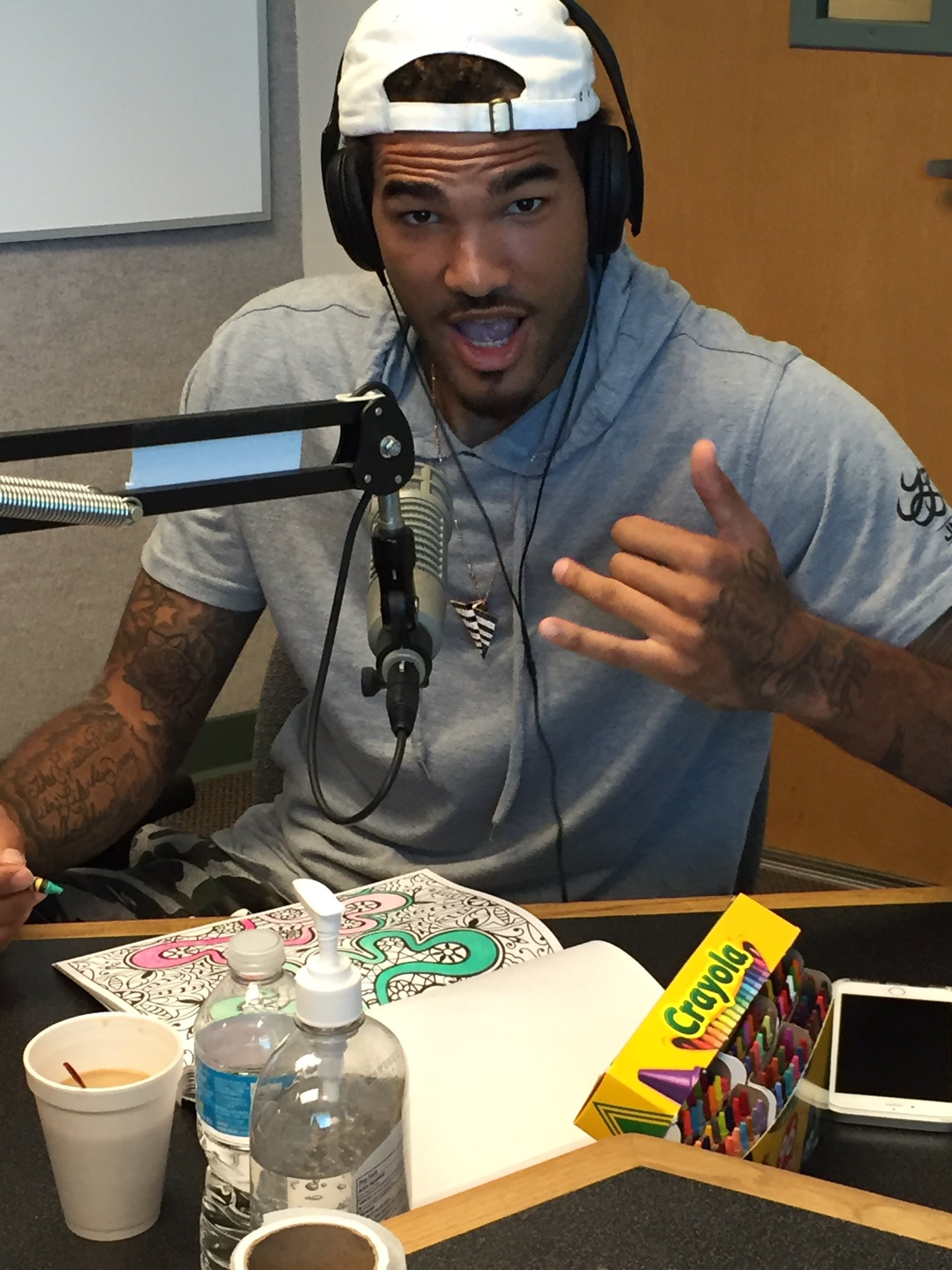 Willie working on his coloring book[/caption] As an added bonus, Erin Calipari called in during the first hour to give us a scouting report on Brad Calipari, one of the newest Wildcats, and tell us about all of her dad's weird superstitions. If you missed it, check out the podcast below. I'll be breaking down the highlights throughout the afternoon on the site:
Hour 1:
Hour 2:
Huge thanks to Willie, Erin, and Jen for coming on the show. I hope you guys enjoyed it.