Louisville AD Vince Tyra apologizes for poor gameday execution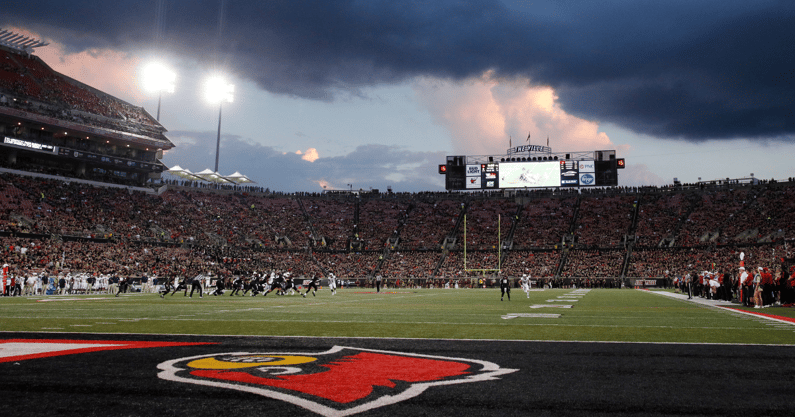 Louisville came away with an easy 30-3 win over mighty Eastern Kentucky on Saturday, but if you went to the game and decided to grab a refreshing soda, you probably missed half of the event you paid $14 for.
The first home game of the 2021 football season for the Cardinals didn't exactly meet expectations when it came to the fan experience. Complaints of excessively long concession lines, ticket scanning problems, chipping paint, and even moldy seats made their rounds on social media. As a result, Louisville athletic director Vince Tyra put out a statement earlier on Sunday apologizing to fans for the issues.
Dear Cards Fans,

I want to apologize to you directly for the profoundly unacceptable issues we expereinced last night at Cardinal Stadium, in particular, excessive concessions wait times and ticket scanning.

Simply put, last night did not meet your standard or expectation, and certainly did not meet ours.

We share your frustration and are working with immediacy to address these issues within our department aand with our operational partners, Centerplace and CSC. We are actively working thorough operational solotions today regarding everything from technical device failure to labor voids.

You will hear from me again within the next 48 hours to communicate those outcomes and change to ensure a much-improved, aligned and positive in-venue fan experience for this Friday's game.

Thank you for your candor, your passion and continued support of Lousiville Football. I'll be back in touch soon.

-Vince

Louisville Athletics
The fans pictured in the images above must've been the whole crowd, too. Cardinal Stadium's capacity is listed at 65,000, but under 40,000 were announced to be in attendance (and even that seems a bit exaggerated).
Louisville's next home game is this Friday against Central Florida at 7:30 p.m. EST on ESPN. My guess is UL fans will be begging to wait in those concession lines between UCF touchdowns.