L's Down: Kentucky destroys Louisville once again, 52-21, in Governor's Cup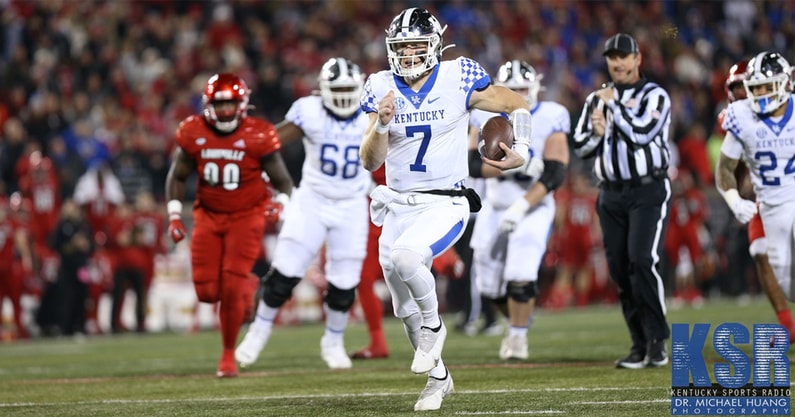 The Governor's Cup will remain in Lexington after yet another Kentucky Football beatdown of the Louisville Cardinals. In this third straight victory in the rivalry, Will Levis stole the show with four rushing touchdowns in his UK-UofL game debut. He added a 14-of-18 performance through the air for 149 passing yards.
Joining the fun, running backs Chris Rodriguez, Kavoisey Smoke, and Lavell Wright each added rushing touchdowns of their own to get Kentucky to seven TDs on the ground. With 362 collective rushing yards and over 500 in total for the offense, Kentucky won easily–too easily–by a final score of 52-21. That's 153 points for the Wildcats in the last three Governor's Cup games.
Check out more numbers from the box score and stick around for more as we celebrate all night on Kentucky Sports Radio dot com.