Malik Newman withdrawing his name from NBA Draft, may transfer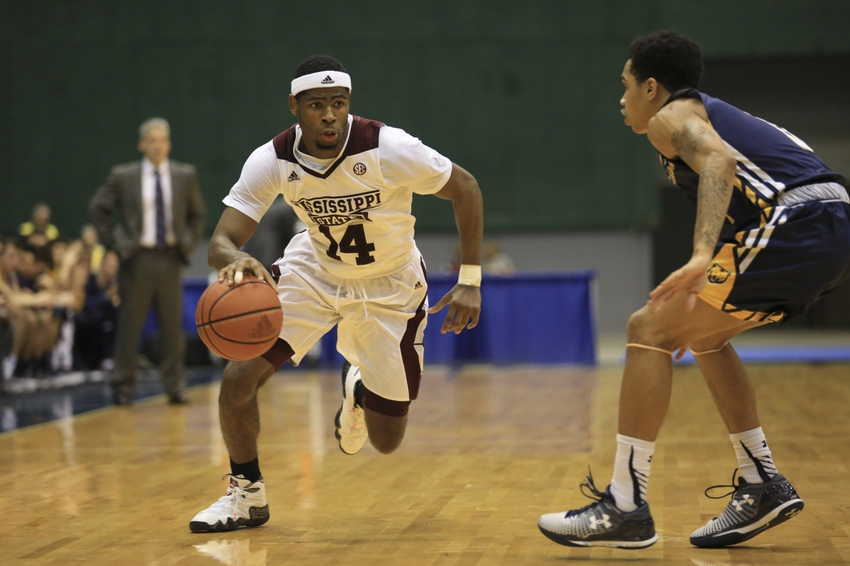 Is there a better cautionary tale for elite recruits than Malik Newman? Newman was once considered one of the top players in the 2015 class and projected to be a lottery pick, but after one year at Mississippi State, his stock dipped far enough that he's withdrawing his name from the NBA Draft to return to school. Except that school might not be Mississippi State.
The Clarion-Ledger is reporting that Newman took his name out of the Draft but may look to transfer. 
Newman shocked just about everyone when he chose Mississippi State over Kentucky and Kansas in April 2015, and that decision led to a rocky first year in Starkville. Between injuries and playing out of position, Newman never really found his groove, averaging only 11.3 points, 2.2 assists, and 1.9 turnovers per game. 
There are also rumors
he never went to class because he thought he would be a one-and-done. Now that he's not, he's got some tough decisions to make. If he does transfer, he'll have to sit out the 2016-2017 season. Yet another example of John Calipari "missing on a guy" being a blessing in disguise?
[Clarion-Ledger]