Missouri calling for a Stripe Out because Kentucky In news that definitely won't surprise you, Missouri is calling for a "Stripe Out" for Saturday's game vs. Kentucky. Fans are asked to wear black or gold depending on their sections of Mizzou Arena: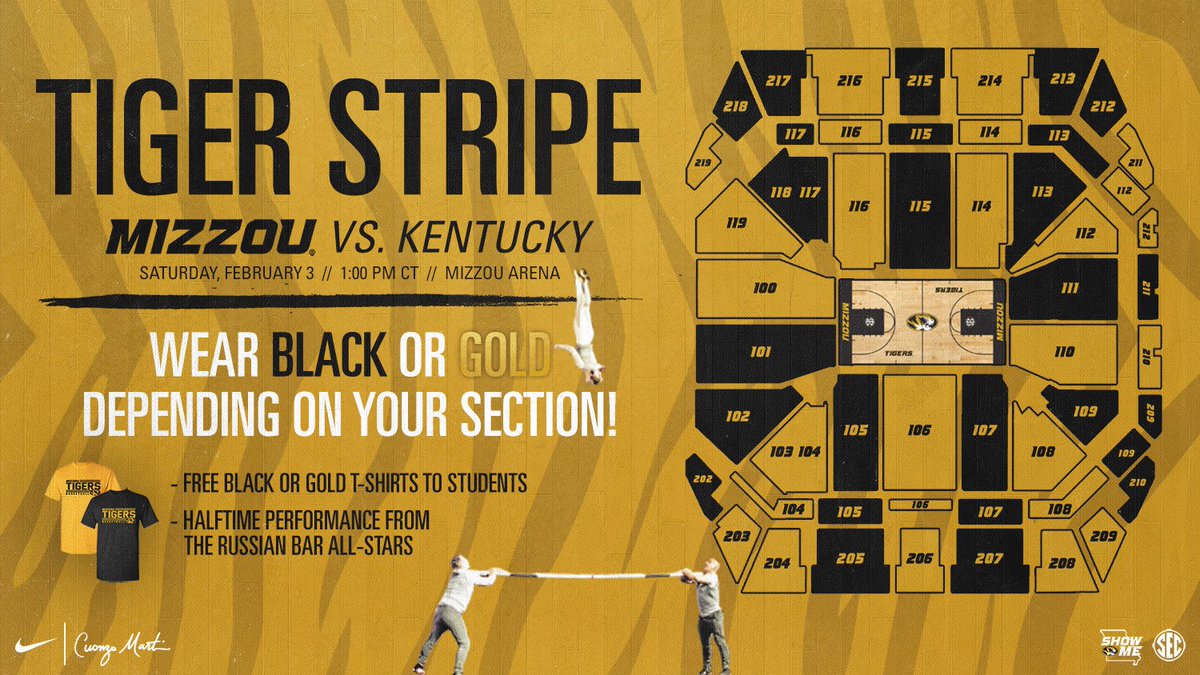 It wouldn't be a road game in the SEC for Kentucky without one of these gimmicks. If you're headed to CoMo, here's a sneak peek of The Russian Bar All-Stars, Saturday's halftime act:
In related news, authorities released a picture of the person who stole Red Panda's unicycle at the San Francisco airport last week:
Thankfully, this seems to rule out Ryan Lemond.
[mobile_ad]