Mixed Signals Surround Denzil Ware at UK Bowl Practice
A day after Mark Stoops gave an uncertain statement about Denzil Ware's future at Kentucky, the redshirt junior outside linebacker participated in practice. Yesterday Stoops announced that Ware is suspended from playing in the Music City Bowl for a violation of team rules.  When asked about Ware's future at Kentucky, Stoops responded, "no further comment on that."  Despite the murky forecast, all appeared to be fine between the head coach and Ware prior to today's final bowl practice. [caption id="" align="alignnone" width="631"]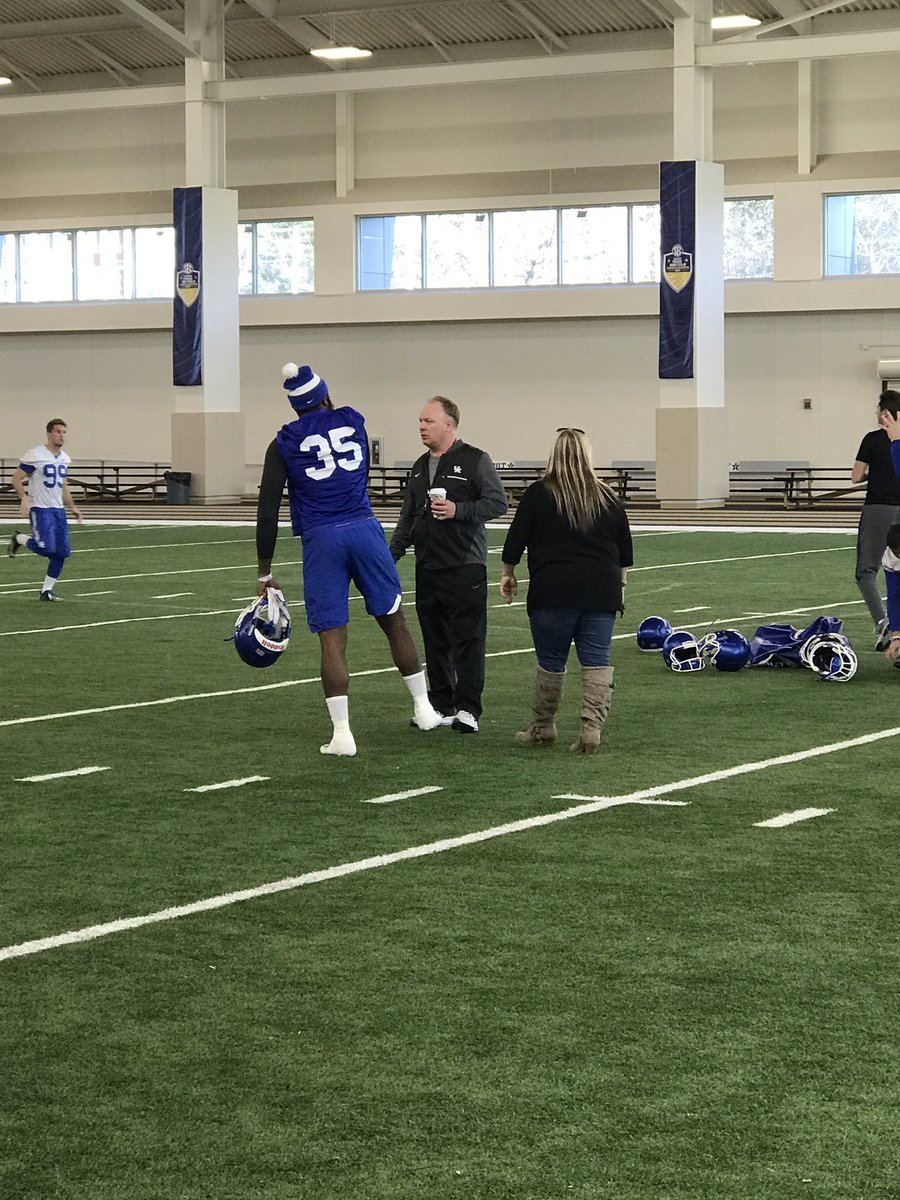 @Katie_George05[/caption] Ware's presence at practice could be seen as a positive, until the post-practice interview session. Benny Snell fielded questions for about three minutes.  At the conclusion of the questioning from reporters, Snell made a statement to support Ware. "I got one more thing.  For Denzil Ware, a lot of negativity is coming and I would like to say
there's no Benny Snell mentality without Denzil Ware
.  He's done a lot of great things for me.  I've learned too many things from him.  Negativity and all that, that's just not needed.  That man's a great man and
I hope to see him go to the next level one day."
https://youtu.be/jaE494tGqx0?t=2m52s Snell's words felt like a grateful send-off from a teammate.  Only time will tell if we've seen the last of Denzil Ware in a Kentucky uniform. [mobile_ad]
Discuss This Article
Comments have moved.
Join the conversation and talk about this article and all things Kentucky Sports in the new KSR Message Board.
KSBoard