Nazr Mohammed teams up with Marquis Teague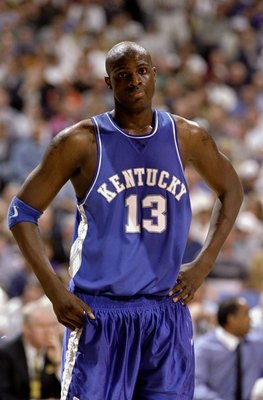 Marquis Teague was two years old when Nazr Mohammed moved to Lexington to play basketball for Kentucky. Now, the two Cats who had a hand in three of UK's eight national championships will be playing together in Chicago. It was reported a week ago that Nazr, a Chicago native, would join the Bulls but it didn't become official until today when he signed the deal. The terms of the contract were not released. The only thing left to do is pick a number. Can my man get lil' help?
Trying to decide next # to wear. #54 from highschool or 48 cuz I grew up on 48th & Drexel & 4848 up North. What do y'all think??

— Nazr Mohammed (@NazrMohammed) July 25, 2012
Go Bulls.