NBA legend Jerry West: Shai Gilgeous-Alexander is "going to be a tremendous player" in the league
The man behind the official NBA logo is a huge fan of former Kentucky guard Shai Gilgeous-Alexander.
Jerry West, former NBA legend and current consultant for the Los Angeles Clippers, played a significant part in drafting the 6-foot-6 point guard and couldn't be more excited about the former Wildcat's growth in the NBA.
In an interview with Clutch Points, West said Gilgeous-Alexander is going to be a "tremendous" NBA player.
"Shai's just going to be a tremendous player in this league," West said. "He's so young, he's got instincts that set him apart from other players. he's going to be a really good player. Obviously, Shai is going to attract a lot of attention the way he plays. He's a terrific young player for a kid so young."
Gilgeous-Alexander talked about his admiration of 'The Logo,' saying he tries to pick his brain every chance he gets.
"It's pretty cool [to have West there]," Gilgeous-Alexander said. "He's obviously 'The Logo.' He's giving me some pointers and stuff like that. Him obviously being a legend is pretty cool, [and I'm] just trying to pick his brain, learn from him as much as possible."
The newest Nike signee averaged 19 points and four assists per game in the NBA Summer League back in July. Every time he stepped on the court he was the best guard out there, and a lot of it had to do with his elite size, combined with his silky-smooth finishes at the rim. We saw quite a bit of that at Kentucky.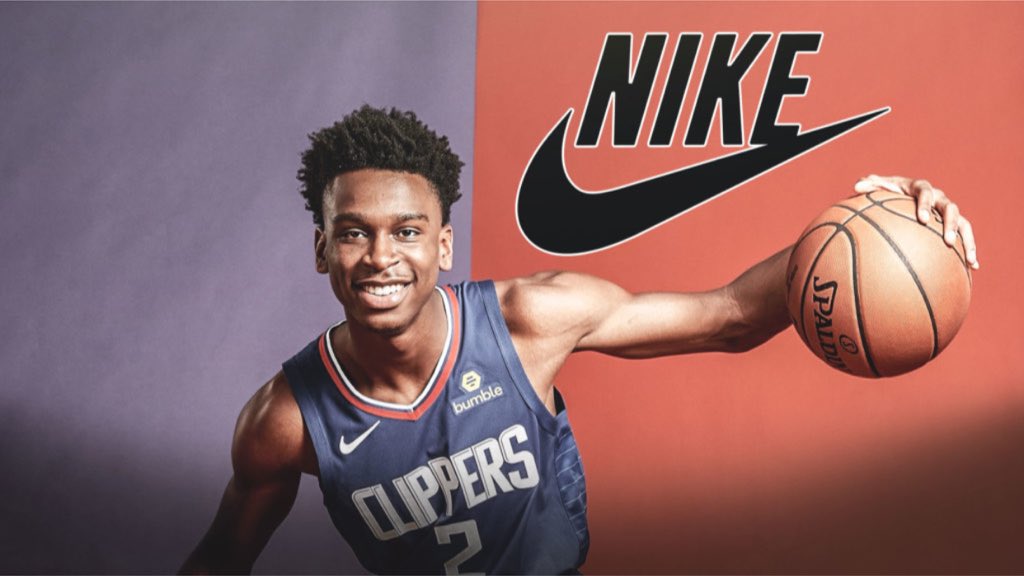 In an interview with The Athletic, Gilgeous-Alexander said he plans on using that size to his advantage when he starts playing in real games, something that will separate himself from his peers.
"Because I'm so tall for a point guard, I obviously understand how to use the size," he said. "But the next thing is still playing low. Guards at this level are obviously faster and stronger and will get underneath me to make it difficult. So playing low and playing at their level will help me."
As far as defense goes, another aspect of his game that scouts drooled over at Kentucky, SGA says he can guard three positions in the league, and he's working on defending the four-spot, as well.
"Right now I can guard a 2. Most 2s. Some 2s are really strong. 3s? Eh. Really in the NBA it's a lot of switching, so I feel like I can guard them. 4s is where it gets a little tough because guys are stronger and taller. I feel like 1 through 3 I can definitely guard right now pretty well. But I still need to put on weight," he said.
[mobile_ad]