Nike EYBL Sunday Afternoon Update
Today was the final session of the Nike Elite Youth Basketball League at KBA.  Once again, the event was packed and standing-room only turned into no room at all.  Many UK basketball recruiting targets, from both 2016/2017 classes, were in action.  
Among them were Harry Giles, Malik Monk, and Jayson Tatum.
[caption id="" align="alignnone" width="550"]
@ChrisFisher247[/caption] According to Chris Fisher of 247 Sports, John Calipari was at the first game to watch UK target Harry Giles (
#2 overall, #1 PF
).  
Giles would finish with 20 points and 11 rebounds
, as his team earned a close 76-73 victory.  Coach Cal would then split time for the next set of games. The 12:30 sessions featured Malik Monk (
#6 overall, #3 SG
) in one game, and Jayson Tatum (
#3 overall, #1 SF
) in another.  Calipari attended Monk's first half, and then watched Tatum's second half.
Monk finished his final game of the weekend with 27 points and 4 rebounds, while Tatum had 14 points and 9 rebounds.
Not only were potential Wildcats in attendance, but past Wildcats as well.  The list includes former players Kenny Walker, James Blackmon, Trey Lyles, WCS, KAT, and Devin Booker.  Tyler Ullis was also in attendance to watch his former team. [caption id="" align="alignnone" width="447"]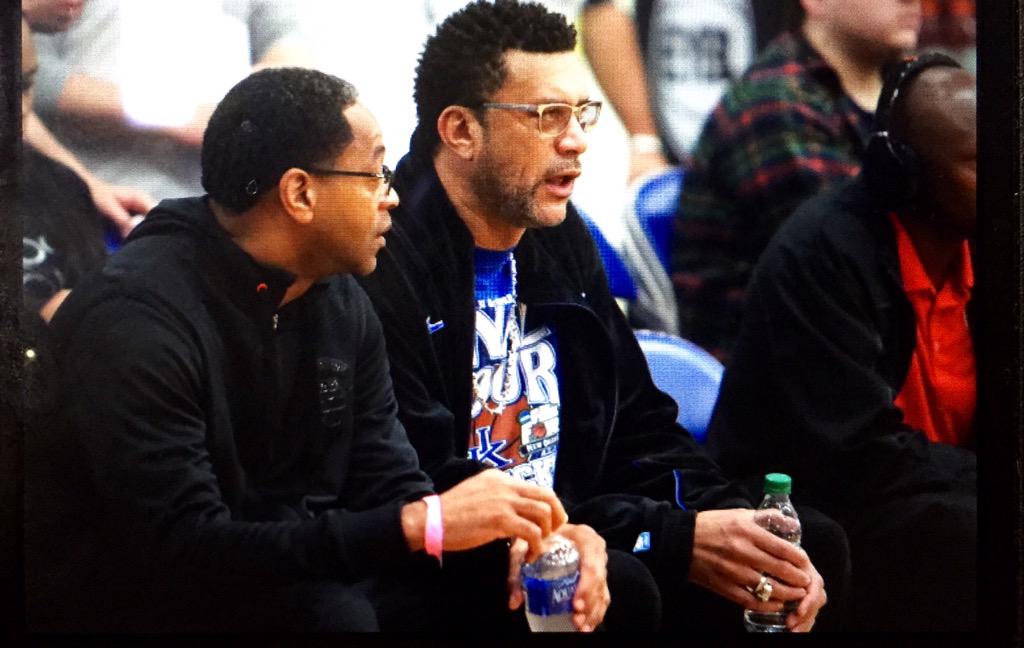 @JDrumUK[/caption]