Notes From Day 2 of Football Preseason Camp
Not a picture from today, but that hat will always be timeless.
  After a reportedly sloppy first day of preseason camp, Joker Phillips told reporters that
the second day was much smoother and more focused, although the freshmen still have a lot of work to do.
According to the head coach, "when it comes to freshmen progression, "there is usually a point in camp where you see a light come on. Today is not the day." Joker noted that freshmen adjust to college play at different speeds, pointing to Darrian Miller as a player last year who was quick to pick up style of play while others hit their stride midseason.   When asked about the running back position, Joker said that the position is deep and the amount of experience at the position will help Kentucky win games this season. Freshmen Justin Taylor and DyShawn Mobley will also add to the high quality of running backs.
As for quarterback, Joker was cagey about who's leading in the competition for playing time,
saying that no quarterback really showed an impressive command of the ball:  
The decision-making wasn't even close to where we need it to be. Our defensive guys caught a lot of balls yesterday. That cannot happen. We have to throw it to the right people. A lot of it had to do with decision-making — and command of the football. We were a lot better today at that. Again, not anywhere near where we need to be at to go play again.
Joker and the coaching staff will continue to watch tape before making a final decision about the starting quarterback heading into the season opener against Louisville on September 2nd.   And perhaps most interestingly, Joker filled us in on what La'Rod King was up to this past spring when coaches were reportedly upset with him for not stepping into a leadership role:
the wide receiver was busy juggling being a new father with pledging a fraternity.
La'Rod stepped up his leadership game over the summer, and Joker sounded confident that he'll continue to be a role model for younger players throughout the season, saying "He has the stripes to lead, and we need that from him."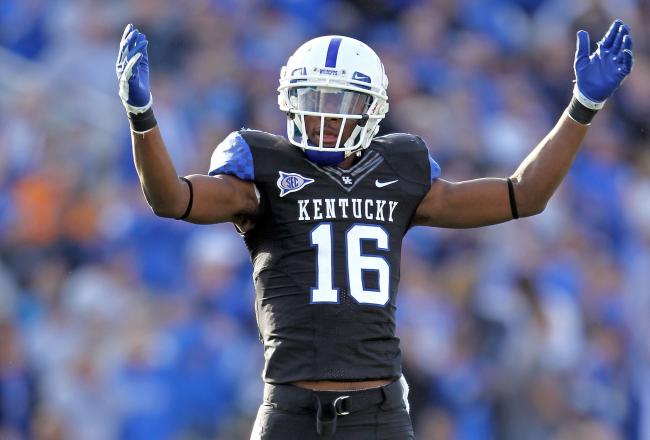 28 days.
Beat the Cards.  
@KristenGeilKSR