PJ Washington taking an official visit to UK September 16-18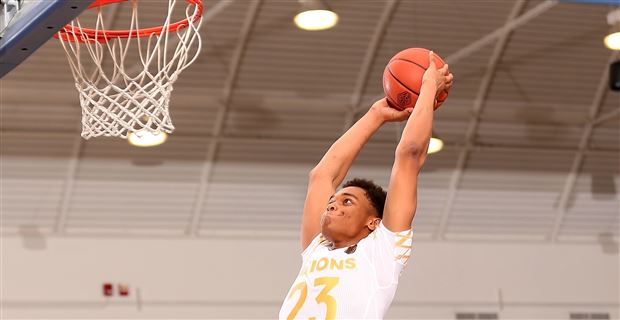 You're looking at PJ Washington, a five-star power forward from Dallas, Texas who plays for Findlay Prep in Las Vegas. This afternoon,
Washington announced he will take his first official visit to Kentucky the weekend of September 16-18
. The 6'7" 225 lbs. Washington will also visit North Carolina, Arizona, and Texas. https://twitter.com/pjwashington_25/status/770344413176352768 Kentucky currently leads Washington's 247 Sports Crystal Ball with 38% of the predictions, followed by UNLV with 31%, Texas with 23%, and UNC with 8%. Interestingly, last month,
Washington mentioned the possibility of being a package deal with his AAU teammate John Petty
, and right now, the only schools on both of their lists are Kentucky and Kansas, the latter of which it doesn't seem will get an official visit from Washington. "I feel like I could play with John [Petty] in college,"
Washington told KrossoverTV
. "I feel like it's very possible. It might happen."
P.J. Washington Power Forward| 6-7 | 225 lbs. Dallas, TX | Findlay Prep AAU: Team Penny ★★★★★
ESPN
No. 16 | 3 PF
Top247
No. 16 | 6 PF
Rivals
No. 19
Scout
No. 14 | 1 PF
https://www.youtube.com/watch?v=QmIHaaLKVm8 UK still doesn't have any commitments in the 2017 class, so let's make sure Washington enjoys his visit, okay?