Power Five Conferences formally ask Congress to create federal NIL rights legislation
[caption id="attachment_289794" align="alignnone" width="2077"]
© Steve Roberts | USATSI
[/caption]
"Please, for the love of God, do something about NIL rights before the NCAA screws it up!" 
In essence that is the message Power Five conference commissioners have sent to Congress as the national debate continues over Name, Image and Likeness rights for student athletes.
Brett McMurphy
obtained a three-page letter that was signed by all five commissioners from the Power Five to Congress, asking America's legislators to take action and create a "uniform national standard that will preempt state NIL laws. ... time is of the essence."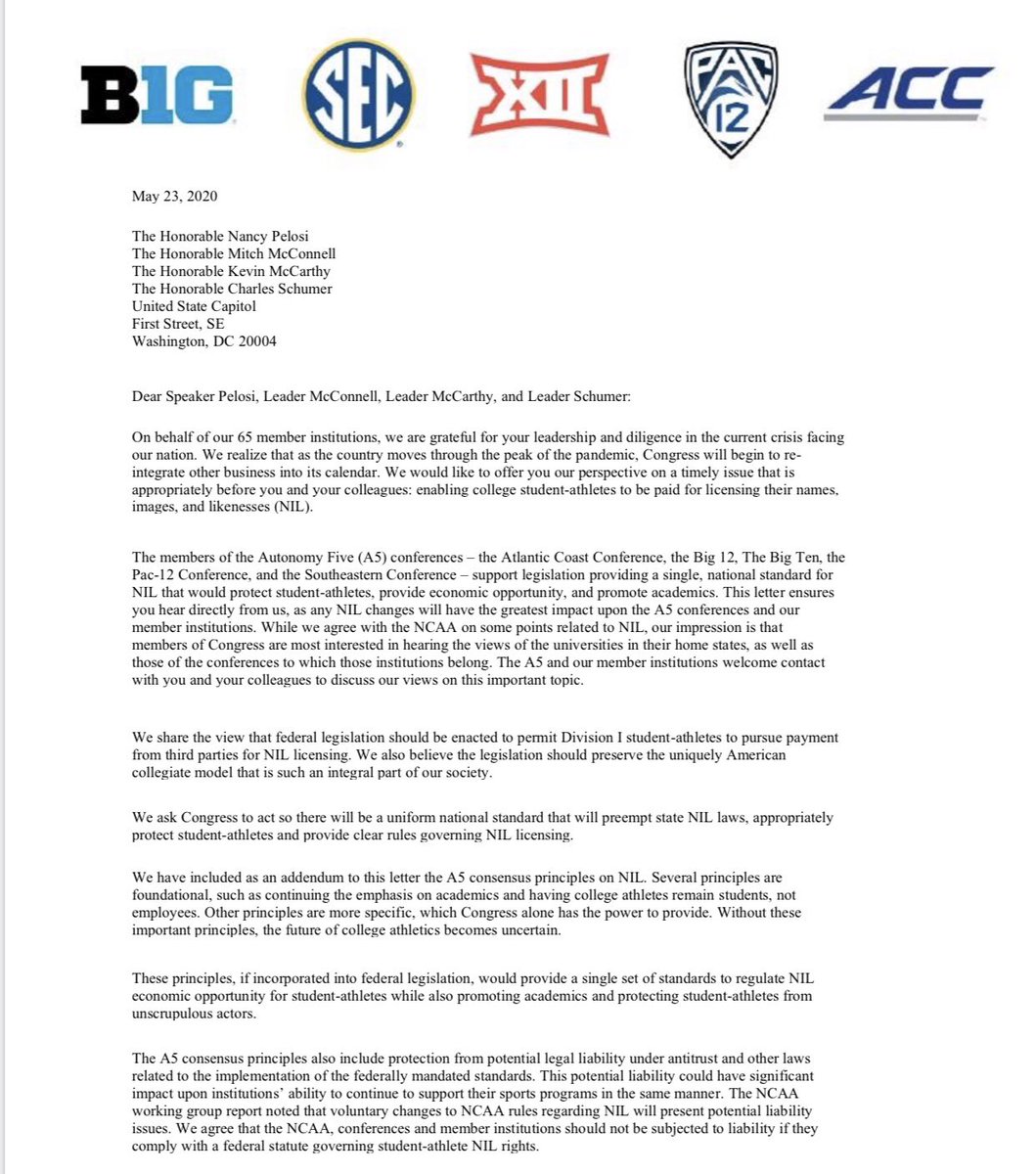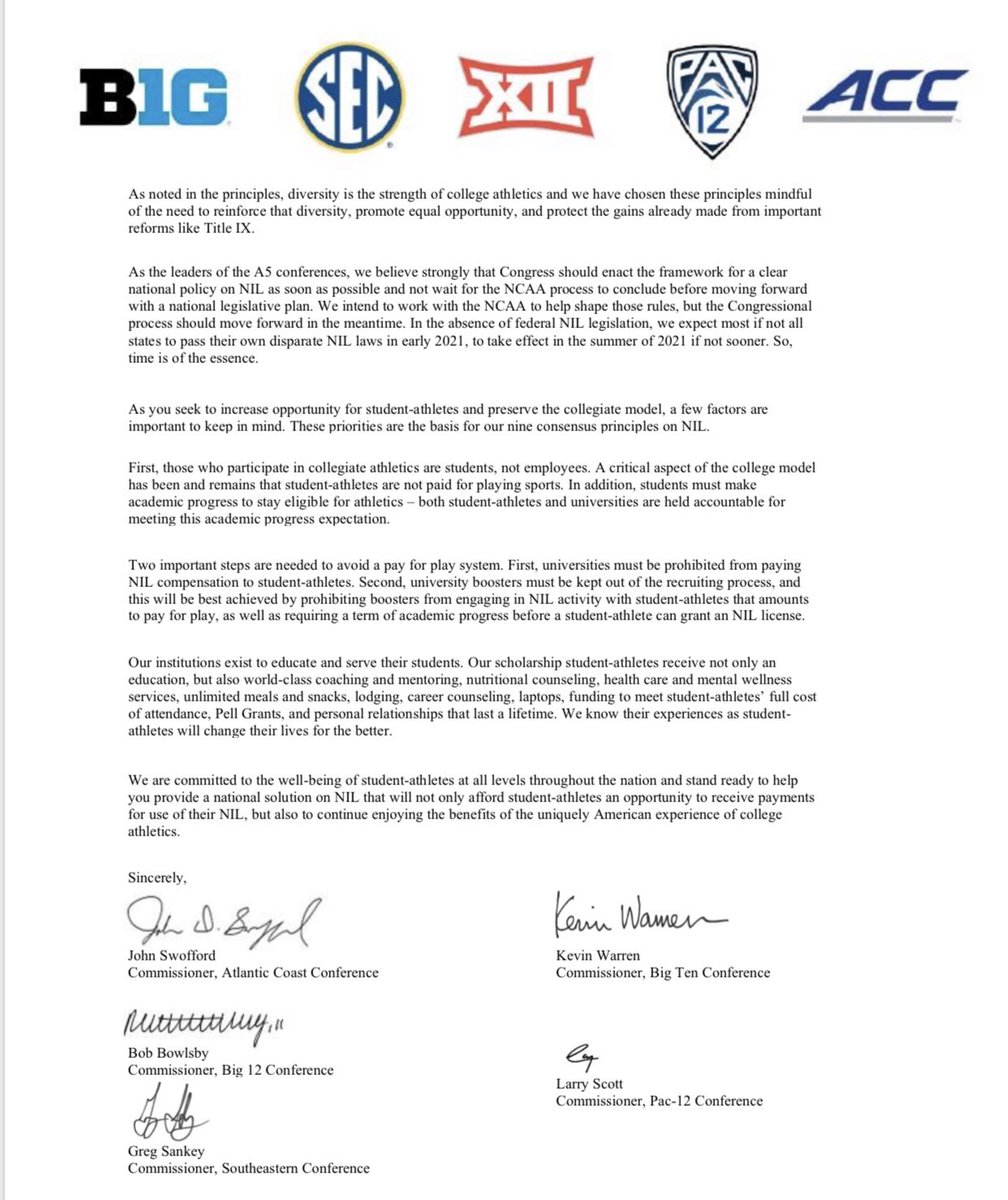 [caption id="" align="alignnone" width="1200"]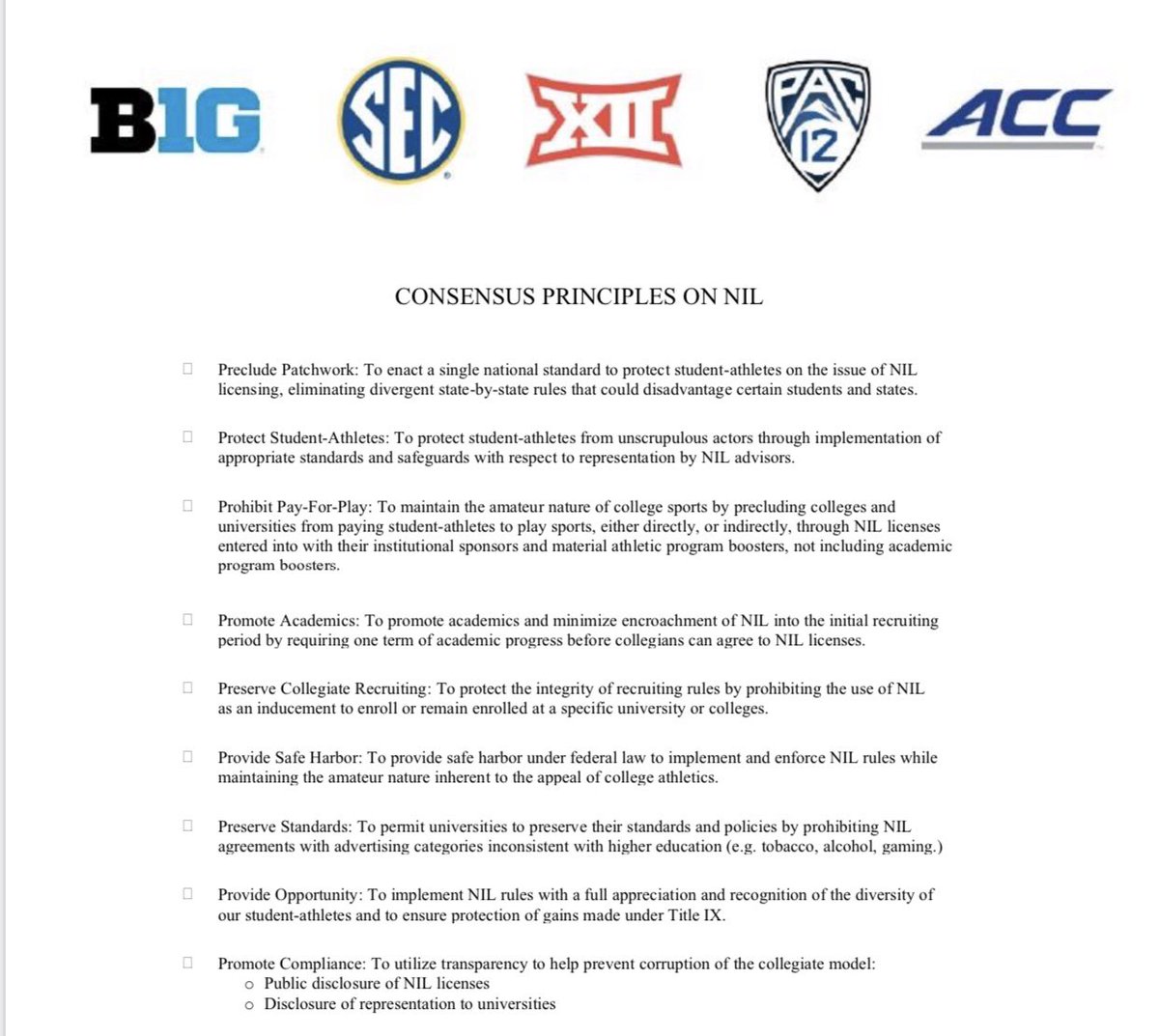 @Brett_McMurphy[/caption] Earlier this month we learned
from the AP
that Power Five conferences spent $350,000 in the first quarter of 2020, more than ever previously spent in an entire year, lobbying Congress to create federal legislation pertaining to endorsement deals and individual licensing for college athletes. This letter follows
recommendations
the NCAA released in late-April for implementing NIL rights rules that could be voted on in January of 2021 and go into effect the following school year. The formal request from the Power Five to leaders in Congress circumvents Mark Emmert's authority with the NCAA. For a time many have wondered what would it take for the Power Five to split from the NCAA. When it comes to NIL rights, there is clearly a schism.