Rajon Rondo not expected to start 2021-22 season with Memphis Grizzlies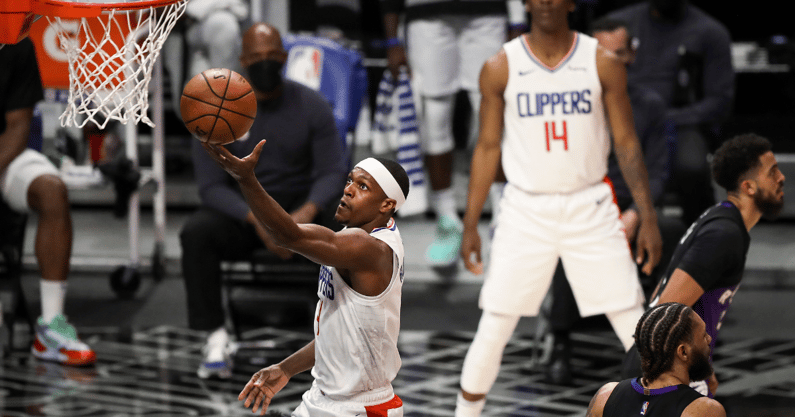 Rajon Rondo is currently a member of the Memphis Grizzlies, but he may not be for much longer. With the former Kentucky star on the downswing of his career at 35 years old and not in the team's future plans, the expectation is that Memphis will either waive or trade him prior to the 2021-22 season.
Drew Hill of the Daily Memphian was the first to report the anticipated parting of ways.
"The Grizzlies will have to find a way to get players off the roster, potentially by buying players out, trading or waiving them," Hill wrote. "Will Rajon Rondo be part of the team at the season's beginning? Probably not."
Memphis acquired Rondo, Patrick Beverley and Daniel Oturu in a trade with the Clippers, sending Eric Bledsoe to Los Angeles. Beverley was then sent to the Minnesota Timberwolves in a two-for-one trade that brought back Jarrett Culver and Juancho Hernangomez. Now, the Grizzlies are above the roster limit and must move a player just to complete the latter deal.
With Memphis in roster cutdown mode and Rondo looking to win another championship before calling it a career, it appears the two sides are destined for an imminent breakup.
Rondo, who averaged 5.4 points and 4.4 assists in 2020-21, is entering his 16th year in the league. The 35-year-old has averaged 10.0 points, 8.1 assists and 1.6 steals per contest in 15 years as a pro.