Sources Say goes LIVE with future Wildcat Justin Edwards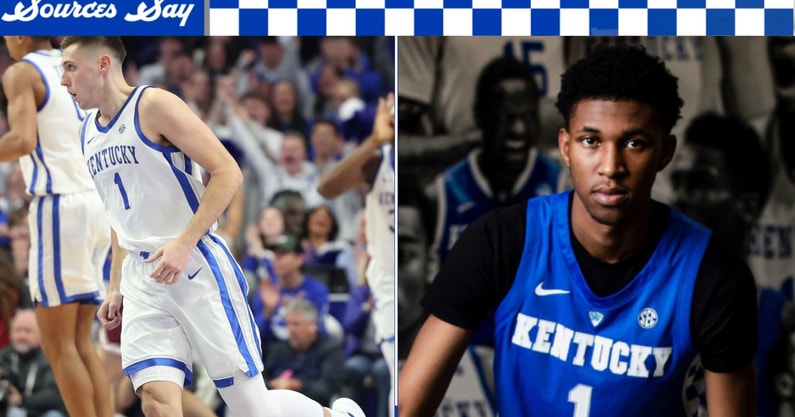 KSR's Jack Pilgrim is joined by Zack Geoghegan for episode 222 of the Sources Say Podcast, another LIVE edition of the show breaking down the latest in Kentucky basketball and recruiting.
The KSR duo will break down UK's recent win vs. Bellarmine — a tale of two halves for the Wildcats — before welcoming on future Wildcat Justin Edwards, who will break down his decision to sign with Kentucky and preview his upcoming matchup vs. Reed Sheppard in the Play-By-Play Classic at Freedom Hall.
They're live on YouTube now breaking it all down. Tune in, leave comments and ask questions below:
You can find all past and future episodes of the show by subscribing to the official Sources Say Podcast feed on iTunes right here.
Not on iTunes listener? You can also subscribe to the show on Spotify.
---
The Sources Say Podcast is presented by our good friends at Justice Dental. You can make an appointment at one of two Lexington locations at Wellington Way or Blazer Parkway.
Now is a great time to schedule your dental cleaning. Remember that regular dental appointments are important for your overall health. You can learn more and make an appointment at justicedental.com. Dr. Justice and Dr. Thompson look forward to seeing you soon!