Southeastern Conference releases 2022 softball schedule for Kentucky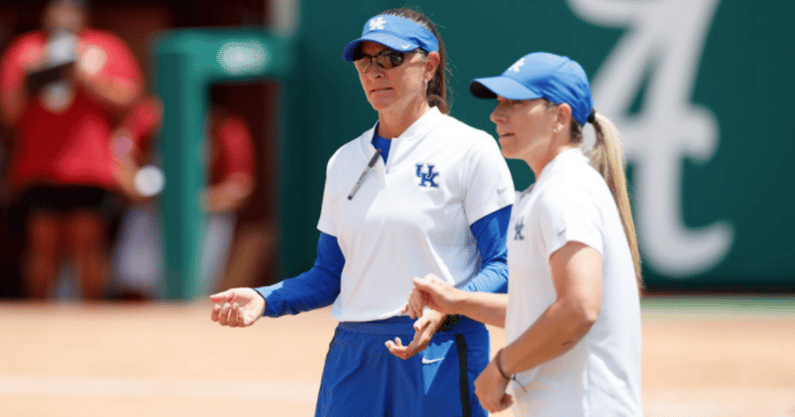 Kentucky Softball has already begun the fall session of the 2021-22 season, and now we know who the Wildcats will play once SEC play hits in the spring.
On Thursday afternoon, the Southeastern Conference released the entirety of the 2022 intraconference softball schedule. The fall schedule was announced in late August. No. 15 Kentucky will begin the spring schedule with a Bye Week before opening up on the road against No. 3 Alabama for a three-game series from March 18-20.
Kentucky will face off against other national ranked SEC programs such as No. 13 Missouri (April 22-23 at home) and No. 14 LSU (April 1-3 on the road), as well.
The 2021 SEC Softball Tournament Presented by T-Mobile will be held in Gainesville, Florida from May 10-14 at Katie Seashole Pressley Stadium, hosted by the University of Florida.
Interestingly enough, UK is already scheduled to face an SEC team ahead of the spring session–a home-and-away matchup against the Tennessee Volunteers that will conclude the fall lineup. Kentucky won the season-opener against Louisville on the road to start the year 1-0 and will head to Columbus to take on Ohio State this Sunday.
Below is the complete 2021-22 Kentucky Softball schedule, including SEC action.
Kentucky Softball 2022 SEC Schedule
September 19 // @ Louisville (5-4 W)
September 26 // @ Ohio State
October 1 // GEORGETOWN COLLEGE
October 3 // BELLARMINE
October 8 // EASTERN KENTUCKY
October 29 // TENNESSEE
October 30 // @ Tennessee
March 11-13 // Bye Week
March 18-20 // @ Alabama
March 25-27 // AUBURN
April 1-3 // @ LSU
April 8-10 // OLE MISS
April 15-17 // @ Arkansas
April 22-24 // MISSOURI
April 29-May 1 // MISSISSIPPI STATE
May 6-8 // @ South Carolina
May 10-14 // 2022 SEC Softball Tournament (Gainesville, Fla.)
Kentucky's 2021 season came to a close in the Tuscaloosa Super Regional when the Alabama Crimson Tide knocked the 'Cats out of the NCAA Women's College World Series.
Head coach Rachel Lawson, now the winningest in program history, has been at the helm since 2007 and has taken her Kentucky squads to at least the NCAA Super Regionals in seven of the last nine seasons. Heading into 2021, expectations to make it that far into the tournament once again are alive and well.