7 things to know about Southern, Kentucky's next opponent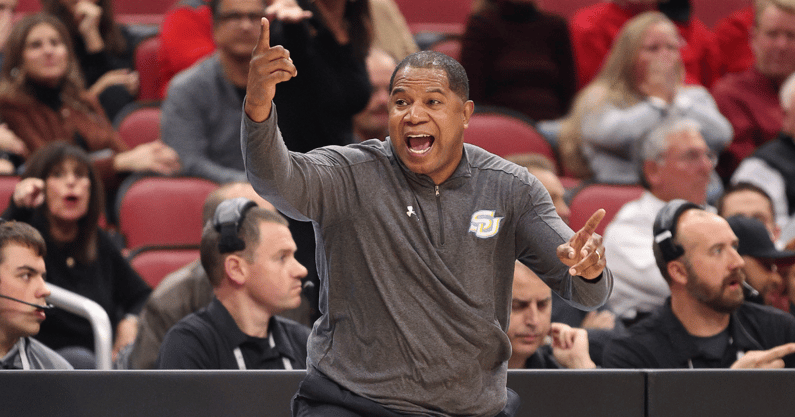 Tomorrow night, your University of Kentucky Wildcats wrap up a seven-game homestand with a matchup vs. the Southern University Jaguars. By now, you probably know the game is the first in the Unity Series, a five-year agreement between Kentucky and members of the Southwestern Athletic Conference, which is made up of historically black colleges and universities (HBCUs). You also probably know that former Kentucky Basketball great Sean Woods is Southern's head coach. But what else is there to Southern University and its Jaguars? Let's find out together.
1. It's in Baton Rouge, Louisiana
Southern is actually a system of schools with five institutions located throughout the state of Louisiana. It's the only HBCU system in the country. The largest of the five, Southern University and A&M College, encompasses 512 acres in Baton Rouge.
2. They played Louisville to start the season
The Jaguars are 3-5 this year, opening the season with a 72-60 loss to Louisville at the Yum Center. Southern only trailed by two at the half, 33-31, and actually took the lead briefly before a 22-7 Louisville run put the game out of reach.
"We played our hearts out but we ran out of gas and we ran out of bodies," Sean Woods said afterward. "We started cramping and just couldn't sustain. I'm proud of our guys and the way they fought."
Southern has wins over Tulane, Ecclesia, and Tennessee State and losses to Louisville, Rice, South Dakota, Nebraska, and Akron. The Jags are led by redshirt junior Tyrone Lyons, who's averaging 14.3 points per game on 51% shooting. Junior guard Brion Whitley is second on the team in scoring with 13.5 points per game. Last season, Southern played Iowa, losing 103-76. CJ Fredrick had seven points and six assists in that game, so maybe he can provide a scouting report.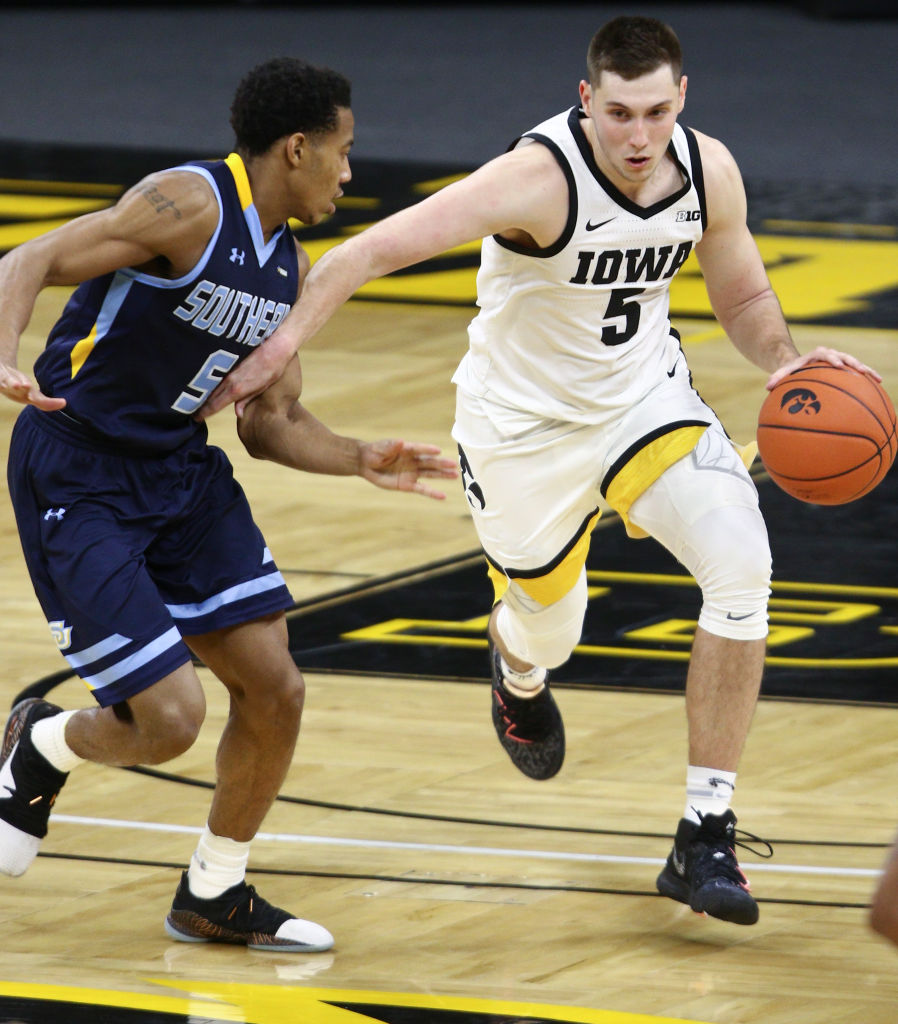 3. Famous alumni include…
Rapper Common, record producer Randy Jackson, former NBA player and coach Avery Johnson, MLB Hall of Famer Lou Brock, former NBA All-Star Bob Love, rapper David Banner, former US Congressman William J. Jefferson, and former Louisiana Governor Murphy J. Foster, Jr.
4. This is the second meeting between the two schools
The Cats played the Jags in the first round of the 1988 NCAA Tournament, a victory that was later voided by probation. Ed Davender had 30 points in Kentucky's 99-84 win, Rex Chapman 23. The Cats held future NBA champion Avery Johnson to just two points. If you're curious, Sean Woods was not part of this game, joining the team the next season.
The internet is a wonderful thing (sometimes), so you can watch the entire game, commercials and all, below.
I'm not sure which is better, young Mike Pratt or Davender's goggles: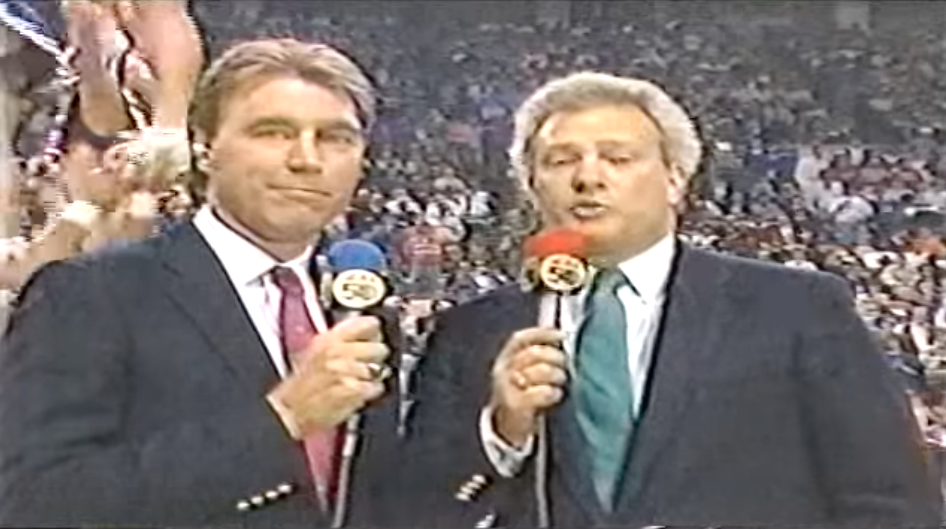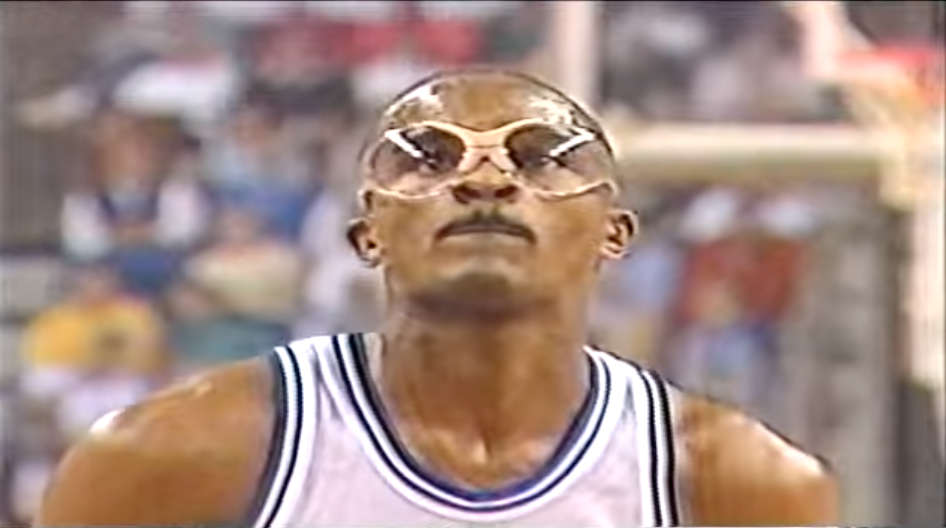 5. Sean Woods' fourth trip back to Rupp
This will be Sean Woods' fourth trip back to Rupp as the head coach of an opposing team. Previously, he brought Mississippi Valley State and Morehead State to Lexington, going 0-3. Woods is Kentucky Basketball's all-time leader in career assists per game (5.3) and was the program leader in career steals per game (1.582) at the conclusion of his career (1989-92). He's in his fourth season at Southern, with a 35-53 record thus far.
"It's always nice to go back home and take your players to a place where you played at," Woods said of bringing Southern to his alma mater. "I've always wanted my guys to have the same kind of experience I had as a student-athlete and what better place to take them than to one of the most historic places in college basketball, Rupp Arena. Looking forward to being competitive and having a chance to win too, but not only that to have a chance to play in front of family and friends and take my guys to a place where it all started for me."
6. Their marching band is known as the "Human Jukebox"
Like many HBCUs, Southern has a phenomenal marching band. Known as the "Human Jukebox," Southern's band consistently ranks as one of the best in the country. Over the years, they've participated in the Rose Parade, six Super Bowl halftime shows, and presidential inaugurations. In 2019, they were featured in the music video for "Good As Hell" by Lizzo:
Here's the Human Jukebox doing their thing at the 2021 Bayou Classic at the Caesars Superdome:
Can we get Southern on the football schedule, please?
7. They're the last of the cupcakes (for a while)
Southern is No. 304 in the KenPom ratings, ranking ahead of Central Michigan (326), Albany (312), and Mount St. Mary's (311) and behind North Florida (284) and Robert Morris (303). They're the lowest-ranked opponent left on Kentucky's schedule, the next closest being High Point (253) on New Year's Eve. The schedule gets tougher starting Saturday at Notre Dame, so let's enjoy the fun blowouts while we can (and while the team is still recovering from illness and injuries).