Surprise! Jeff Goodman Leaves Auburn by Criticizing Kentucky
[caption id="" align="alignnone" width="576"]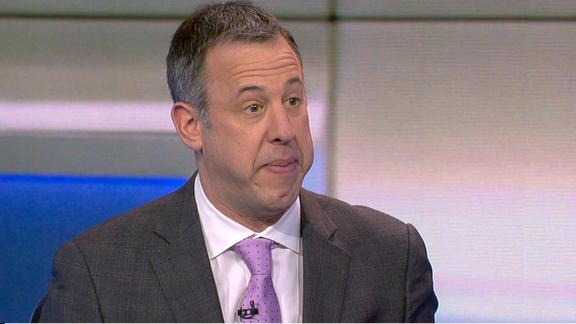 ESPN
[/caption] Last night was the perfect night for ESPN's Jeff Goodman to attend a Kentucky game.  In the middle of the longest losing streak of the Calipari era, the Cats entered Auburn as underdogs against the SEC's top team.  
The Kentucky-bashing column
could write itself. It started with a heavy-handed  "Calipari doesn't have a Nerlens Noel excuse this time" and ended without providing much more substance that you already don't know.  There's quotes, schedule analysis and comparisons to past teams.  There are two passages that provide some insight you probably haven't heard before:
"But this Kentucky team is missing something. No, it's missing more than just one thing. There's a litany of reasons why the Wildcats have struggled. The Dec. 29 shellacking of rival Louisville seems like an eternity ago, and this team no longer brings an intimidation factor that has been associated with those who have "KENTUCKY" on their jerseys...."
"...There's no chip with these guys in Lexington. Maybe they're too nice, too soft or too focused on making a brief pit stop before jumping to the next level. Whatever the case, Calipari hasn't been able to get this group to play with the fire and intensity that has been his trademark over the years."
It's critical, but a fair analysis. All of those points are valid and probably true.  It just hurts to hear it coming from Jeff Goodman's mouth.
ESPN: Is this John Calipari's most disappoint team ever?
[mobile_ad]