The Cat Walk was Unbelievable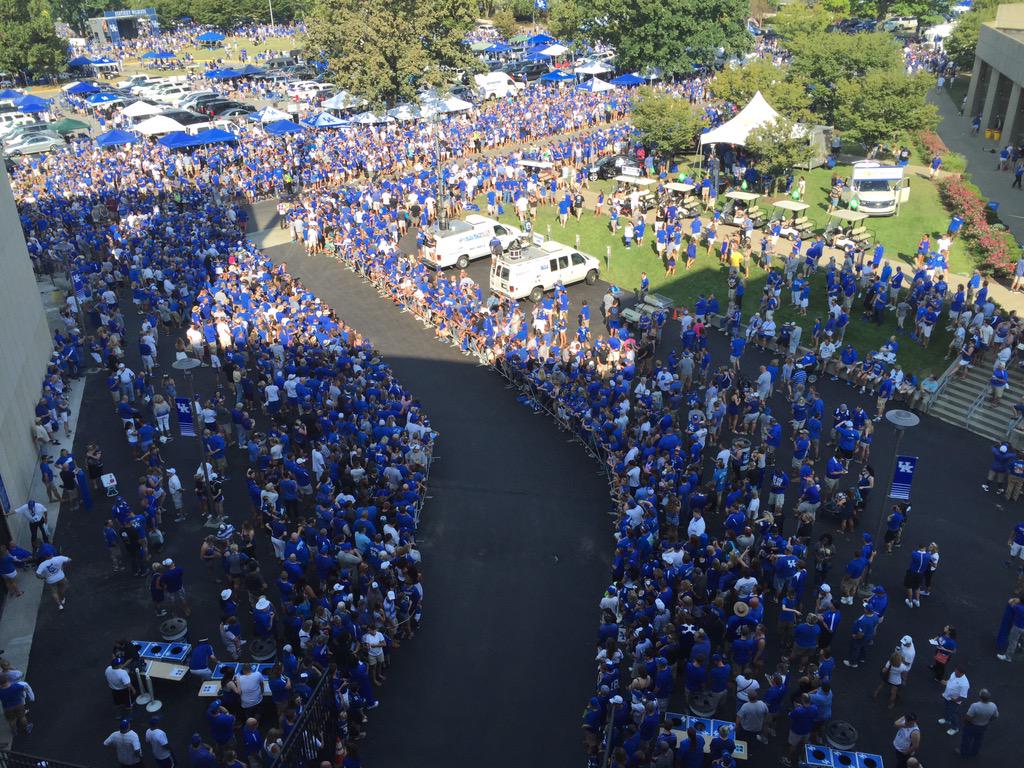 Via UK Athletics
I've been to a lot of these, but I've NEVER seen a Cat Walk as crowded or crazy.  I'll try to set the scene with pictures, but it can't compare to the actual experience.
Big Boom was screaming through the megaphone, even when he was next to Coach Stoops.
Landon Foster with the million dollar smile.