The Depth Chart Podcast: Previewing the Defensive Line, Linebackers & Telling Old Camp Stories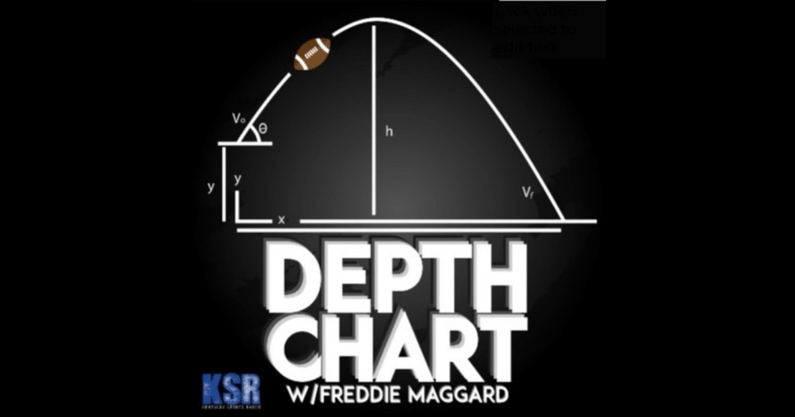 The Depth Chart Podcast is back in action to take a closer look at this year's Kentucky defensive line and linebackers. A tale of talent and experience, Freddie Maggard provides a forecast for the Wildcats' defense and tells a few stories from his playing days. Highlights:
What Brad White can do schematically with such an experienced unit.
How Jordan Wright and JJ Weaver can put stress on quarterbacks.
Where some talented underclassmen can plug and play.
Who will be the star on the defensive line?
The deal Feeddie Maggard made with Oliver Barnett.
You can easily stream online through Spotify or you can get the podcast sent directly to your phone by subscribing to The Depth Chart Podcast on Apple Podcasts.
---
The Depth Chart Podcast is brought to you by Morgan & Morgan. For over thirty years, Morgan & Morgan has helped hundreds of thousands of deserving clients recover over 13 billion dollars. Wow. That's a lot of money.With over 800 attorneys in offices in Kentucky, Florida, New York, and across America, Morgan & Morgan's army of lawyers are ready to fight for you to get you the compensation you deserve. Morgan & Morgan will fight for you and best of all, hiring them is 100% free unless they win. For a free consultation, DIAL POUND (#) LAW or 5-2-9 on your cell phone — 24 hours a day, seven days a week.
---
The Depth Chart Podcast is also brought to you by Port Royal Plants, a Kentucky Proud Product that is grown, processed and manufactured in Kentucky. Because your mind and body deserve quality products you can trust. Visit https://portroyalplants.com to learn more and try out their products. With the summer months, definitely check out Port Royal Plants' CBD Natural Tick, Mosquito and Bug Spray.