The Good, The Bad and The Ugly from this Week
[caption id="attachment_181106" align="alignnone" width="600"]
50 points to Gryffindor for this fantastic photo that will adorn the cover of this year's Cats' Pause football yearbook.[/caption]
The Good
-  Kash Daniel will announce his commitment to Kentucky tomorrow.  I shouldn't count my chickens before they hatch, but when Kash says that his primary recruiter and friend,
Drake Jackson, "Could sell a Bible to an atheist,"
I'm confident Kash will be a Cat. -  Anthony Davis  signed a deal for
$1 million-billion-faffilion-kazillion
$145 million dollars to kick off NBA free agency with a bang.  He's just one of many former Cats getting rich this offseason.  Along with the six draft picks, Brandon Knight signed a 5-year $70 million dollar deal with the Suns, there are rumors Enes Kanter could be cashing in with the Knicks, and Rajon Rondo could be joining Boogie and Willie in Sacramento. -  Kentucky fans worried about finding a compatible date now have a solution.  
BBNMeetup.com
is here to help Willie Cauley-Stein men meet up with their Big Blue Fan in the Morning.  #BBNMeetUpDotCom was a hit, but not as nearly as successful as UofLHookups.com.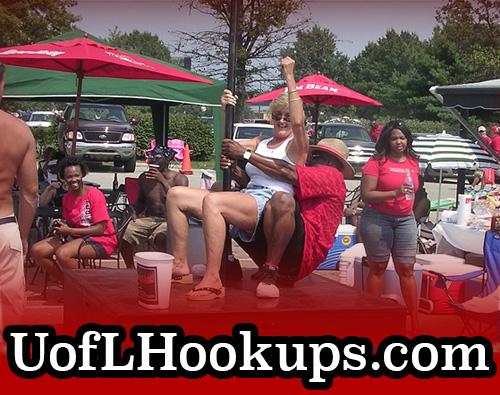 -  We're only two days through the Greenbriar Classic, but there's already been enough good news for four bullet points. 1.  Governor Steve Beshear was paired with Tiger Woods in Pro-Am, shooting -9 on the day. 2.  Governor Beshear must've had some good pointers, because Tiger responded by shooting an opening round 66.  After an abysmal U.S. Open and rumors swirling about an affair with Jason Dufner's ex-wife, Tiger showed us he's still got it. 3.  Louisville native and St. X grad,
Justin Thomas, finished his first round with an ace.
 It was Thomas' first EVER during competition, and he was awarded $25,000 to give to a charity of his choice.  Thomas's ace was the second of the day.  The first gave all the fans on the 18th grandstand a $100-bill, Thomas' gave them $500 more.  I do not feel sorry for the Country Club. 4.  Shaq was a terrible free throw shooter during his playing days, but that's all changed in retirement.  Better late than never.
Shaq's free throw percentage is improving. Posted by PGA TOUR on Wednesday, July 1, 2015
The Bad
-  The poor Lakers and Knicks just aren't getting ANY better during NBA free agency.  Greg Monroe picked MILWAUKEE over the traditional powers because the Bucks were more playoff ready.  Chew on that one for awhile. -  Raffy Nadal doesn't have much left in the tank.  He lost to Bob Marley's German dreadlocked doppelganger, Dustin Brown.  But I guess you can't blame him, this look is pretty intimidating. [caption id="attachment_181109" align="alignnone" width="600"]
BPI | Rex Shutterstock
[/caption] -  Last Saturday I had my five year high school reunion.  My reunion was much better than
this awkward middle school reunion in a Miami courthouse.
 When the judge asks if the alleged burglar when to Nautilus middle school, the orange-clad inmate burst into tears. -  Episode 2 of
True Detective
took a page out of
Game of Thrones
book.  I guess I can't be THAT mad, but (
Spoiler!
) why must HBO insist on killing off main characters?
The Ugly
The women's World Cup Semi-Finals had two of the biggest blunders in professional sports history.  Which was worse: the German missed PK, or England's own goal in stoppage time?
Via USA Today | FTW
Via Vice Sports