The Kentucky Derby's Friday Night News and Views
Tomorrow marks the 141st run for the roses as the first Saturday in May is already upon us. It's a holiday across our great commonwealth as the eyes of the sporting world descend upon the big fashion and big thrills of the Kentucky Derby. So sing one song for your old Kentucky home, drink a mint julep, read Hunter S. Thompson, grab a bucket of KFC, and celebrate the fastest two minutes in sports tomorrow. People are calling this field one of the best assembled in quite some time which should make the race one for the ages. On to the news and views
Cats Take Over Barnstable Brown
Bow tie twins at the #BarnstableBrown#DerbyParty#BBNpic.twitter.com/QCiP8Q2CqQ

– Scott Utterback (@Utterback13) May 2, 2015
Salt N' Pepa. Dakari Johnson. Sam Malone. The Twins. Julius Randle. Our own Matt Jones and Drew Franklin. Every year the Barnstable Brown gala is the place to be on the Friday before the derby and tonight was no exception. Several picture rolled in from twitter with the former Cats enjoying themselves. I'm going to miss these guys [caption id="" align="alignnone" width="600"]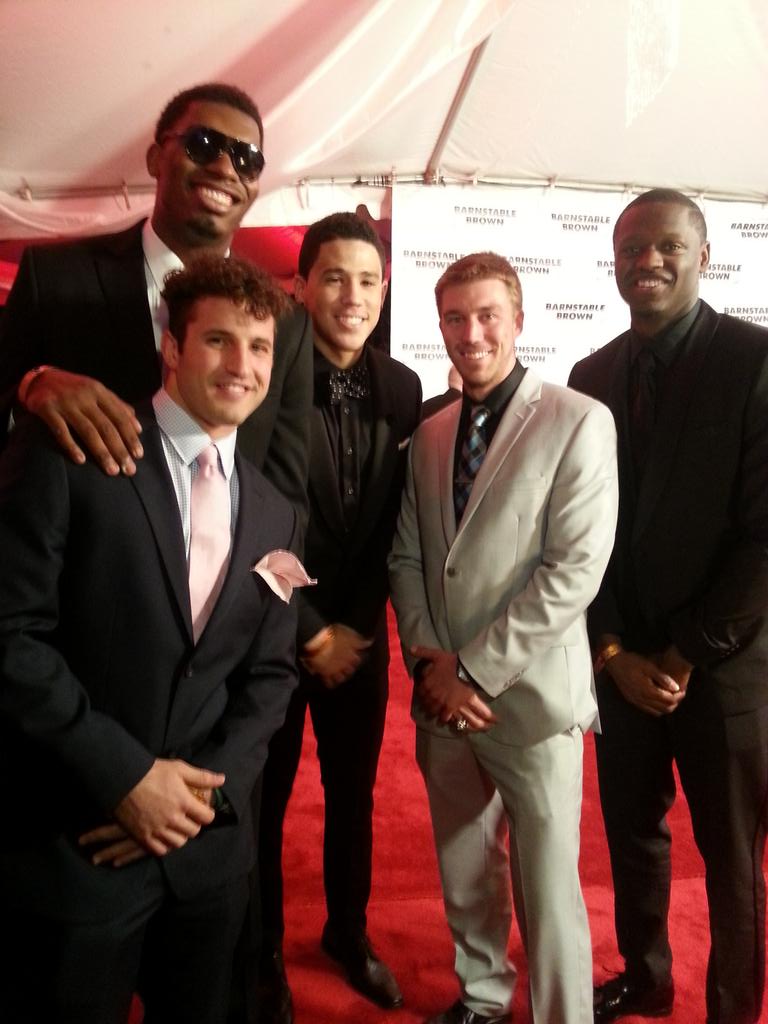 @Bradley_CN2[/caption]
Jaylen Brown To California
We all bought in. Kentucky had made some major progress and was down to the wire with Michigan. 678WinkyFace said Kentucky had taken the lead. The missing piece for Kentucky's team seemed to be lining up and word began to trickle out Brown would be announcing tonight. Well, he did announce tonight after much deliberation and Kentucky fans scouring every tweet. Jaylen Brown is heading to Berkeley to play for the Golden Bears of California. It's a major coup for Cuonzo Martin an one that nobody saw coming. Top players from 2015 have now picked schools like UNLV, Miss State, LSU, and Cal. What an odd year. The hope for Kentucky to add to the class now remains with Jamal Murray.
Will he be on campus this weekend or not?
Meet Isaiah Brown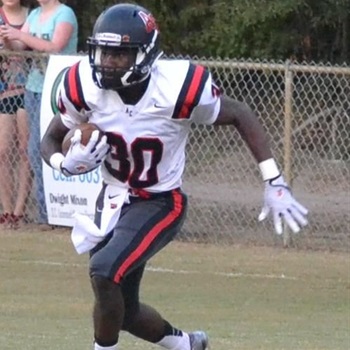 Kentucky may not have landed Jaylen Brown but they will be adding Isaiah Brown to the football roster. Brown is a 2015 wide receiver/defensive back from Augusta Christian High School in Martinez, Georgia who will be
walking-on position to the UK football team.
  His high school teammate and offensive tackle signee Calvin Taylor is also a member of the class. Can't have too many athletes on the team, especially at those positions.
Coach Cal Congratulates Billy D Billy Donovan is headed to Oklahoma City, and this afternoon,
John Calipari took to social media to wish his former SEC colleague well
:
I want to congratulate Billy Donovan on his new opportunity in Oklahoma City. What a great opportunity for a great guy. For six years we competed against each other yet remained friends. I always loved seeing his dad at the games and spending time with him. I'll miss coaching against Billy but he'll do terrific work for the Thunder. Oklahoma City made a great choice.
SEC basketball two steps forward, one step back. Who will Florida bring in next?   That's all the news and views I have after being bummed out by the Jaylen Brown decision. I'll be back tomorrow to get you geared up for the derby and bring all the UK news in the most ridiculous manner possible. Until then, go Cats!