Three Observations from a Morning at the Adidas Uprising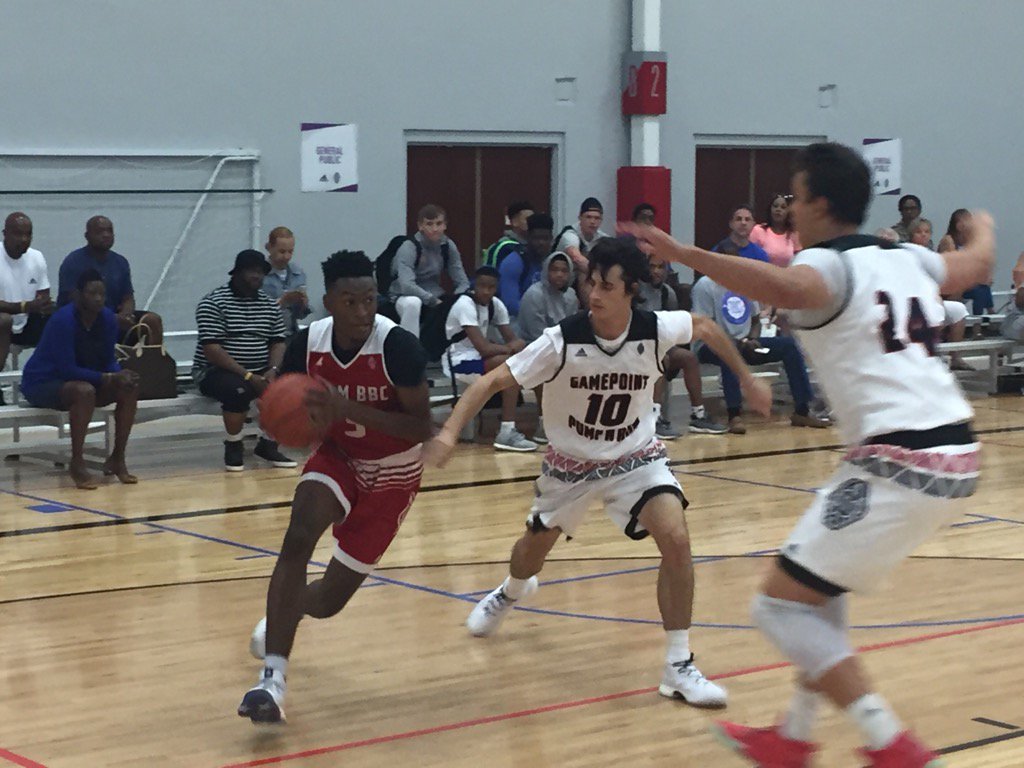 Immanuel Quickley is Too Good
The point guard is such a good passer, half the time his teammates don't know he's passing it to them.  When they are prepared, they rarely finish.  Quickley could have 12 assists a game on a team filled with comparable talent. The most likely candidate to be UK's first commit and next point guard, the prospect of playing with Quickley could be a vital asset for Calipari in the 2018 class.  He can fill up the points column in the box score, but he's a pass-first point guard. Today he had to take matters into his own hands.  
Quickley scored 32 of his team's 72 points
 in a five-point victory that he put out of reach.  A couple of late threes extended the lead just enough for him to finish them at the free throw line.  He also added 7 rebounds and 3 assists.  For a kid that's only spent one day at home in the last month, it's amazing that he's still playing excellent basketball.
Zion is a Bully
Zion Williamson picks on his opponents.  When you watch him, it feels as though he can do whatever he wants, whenever he wants.  Known for his powerful dunks, the lefty is surprisingly agile around the rim.  He displayed finesse when finishing with finger-rolls below the rim and by sneaking around opponents for offensive rebounds.  That's one part of his game, but the powerful finisher is much more entertaining.
Another day, another ridiculous dunk for @ZionW32. Kid is a stud. pic.twitter.com/XhgDWXM46l

– Jack Pilgrim (@JackPilgrimKSR) July 14, 2017
Zion Williamson wants you to know he's the best player at @adidasUprising, and it's not even close. pic.twitter.com/0TEB3M8cVf

– Jack Pilgrim (@JackPilgrimKSR) July 14, 2017
Quickley and Zion will meet each other this afternoon at 2:20. We'll have plenty of updates
@RoushKSR
and
@JackPilgrimKSR
.
Two of the Best in 2019
The No. 2 and No. 3 players in the Class of 2019 started their day by posting double-doubles.  You'll hear from Charles Bassey and Matthew Hurt later on this afternoon.  Also stay tuned for more on 2018 guard Quentin Grimes.  Considered a top five point guard, if Quickley is to Wall, Grimes is to Bledsoe.  Stay tuned.