Trevathan Already Turning Heads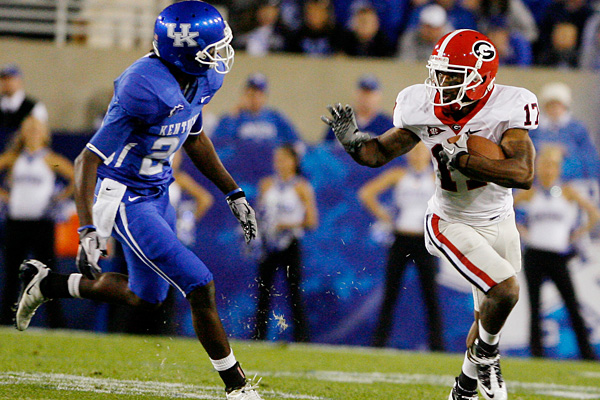 Image credit to Mark Zerof/US Presswire
Perhaps the biggest recruit that Joker secured in the offseason was one already playing for him, Danny Trevathan.  As you know by now, Trevathan was the only consistent shining spot on a maligned Kentucky defense. While others shared the spot light from game to game (yes, even the oft forlorn Winston Guy,) Trevathan was the guy last year.  So, when we heard that he would be returning to Kentucky next year to help deploy the Nuclear Minter, we all did a jump for joy and ran out to buy our freshly minted Kentucky #22 jerseys.
Well we weren't the only ones excited about it.  ESPN Blogger Chris Low has named Trevathan the number 24 best player in the SEC for next year, a super early look at who's who in the best football conference.  Low commends 22 for using his speed and instincts to be a 'magnet to the ball' and when finding it 'meaning business.'  In other words, Danny gonna knock you out.
With a team that is somehow bringing more question marks in next season than it did last, Trevathan ought to provide a little consistency if nothing else.
You can check out Low's full run down here.