Tuesday's Top 10: Sassy Stoops, NBA Opening Day, "Crazy Ex-Girlfriend," Cubs/Indians
Greetings, everyone, or, as our friends up there at the Royal Hawaiian Surf Academy in LaHaina, Maui, Hawaii would say, "Aloha." With both football and basketball games on the horizon, this is a busy week, so let's get to today's top ten things to know.
1.  Stoops feels like his team has gotten over "the hump"
"The hump" being the tendency to fall apart in crucial moments. Stoops praised his team for not being "fragile" with the game on the line Saturday night, a huge step towards what he's trying to do in Lexington. "Absolutely. I feel like that we're over the hump there. That's for sure. And that takes a long time because when you don't have the success, and they constantly hear that and hear that and hear that, the minute you hit adversity, the minute you hear coaches riding and pushing them to the brink, if they don't respond the right way then it's not gonna work. It's never gonna work until they respond the right way." Now, the hope is that ball of confidence keeps rolling downhill to a pivotal road trip to Columbia. This afternoon, Eddie Gran will address the media after practice, so check back in tonight for his remarks.
2. Were you one of the people criticizing Stoops' clock management at the end of the game?
Then Mark Stoops thinks you don't have a clue about football. "If they did, they're not real intelligent," Stoops said of the SEC Network commentators criticizing him for sitting on his timeouts in the last few minutes of the game. "Anybody that keeps going on and on, they don't have a clue." Well, then Twitter was full of a bunch of idiots on Saturday night. (Breaking news!)
3. Benny Snell and Austin MacGinnis won SEC Player of the Week awards
After huge performances vs. Mississippi State, Benny Snell won SEC Freshmen of the Week and Austin MacGinnis won SEC Special Teams Player of the Week. Benny's dad celebrated his son's award by sharing this pic of the two from after the game on Saturday: [caption id="" align="alignnone" width="378"]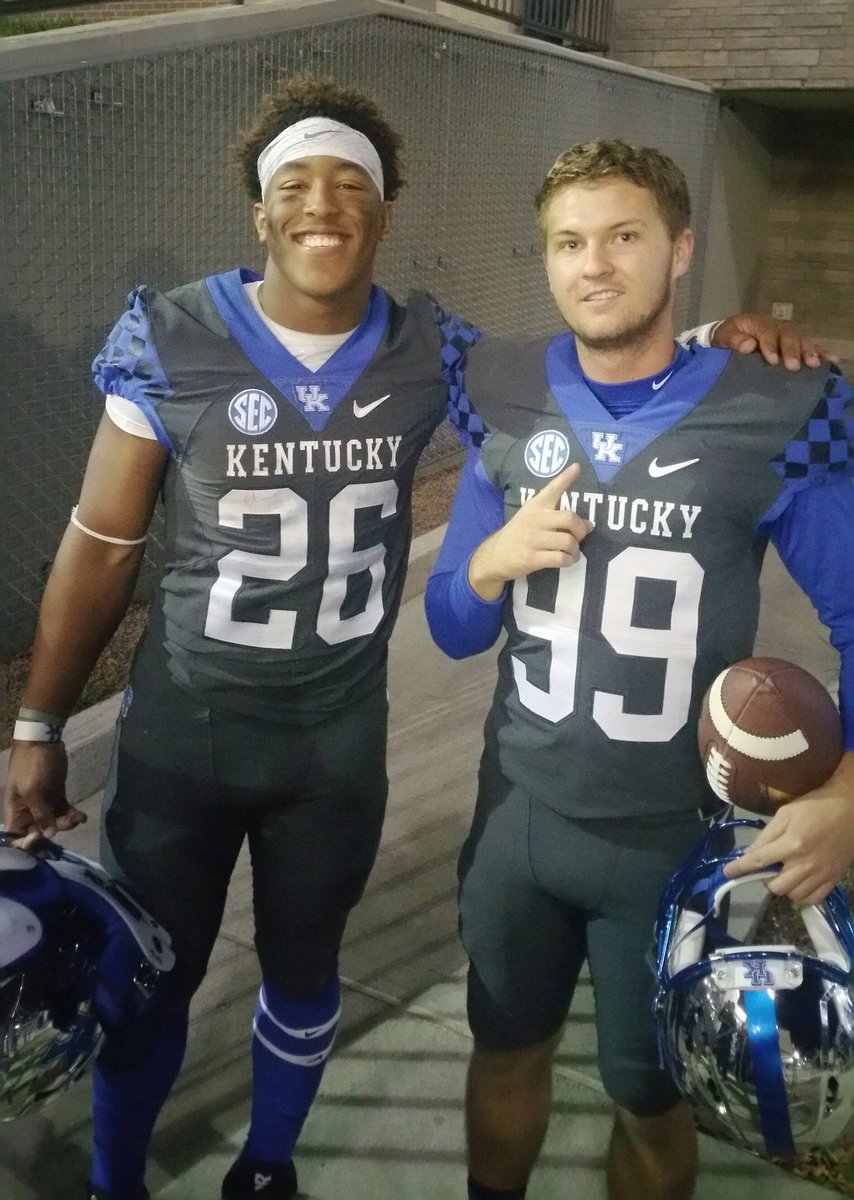 ‏@king_b_forever
[/caption]
4. Get ready for another huge night game at Commonwealth
Before the season started, few people thought this team was capable of beating Georgia; however, both squads are now 4-3 and last week, Georgia lost to Vanderbilt. The Dawgs will still be favored, but the Cats' chance of an upset went up a notch yesterday when it was announced the game will take place under the lights at 7:30 p.m. on the SEC Network. First things first: beat Missouri.
5. The real key to Kentucky's winning streak? The Possom Trot IGA Stoops
[caption id="" align="alignnone" width="418"]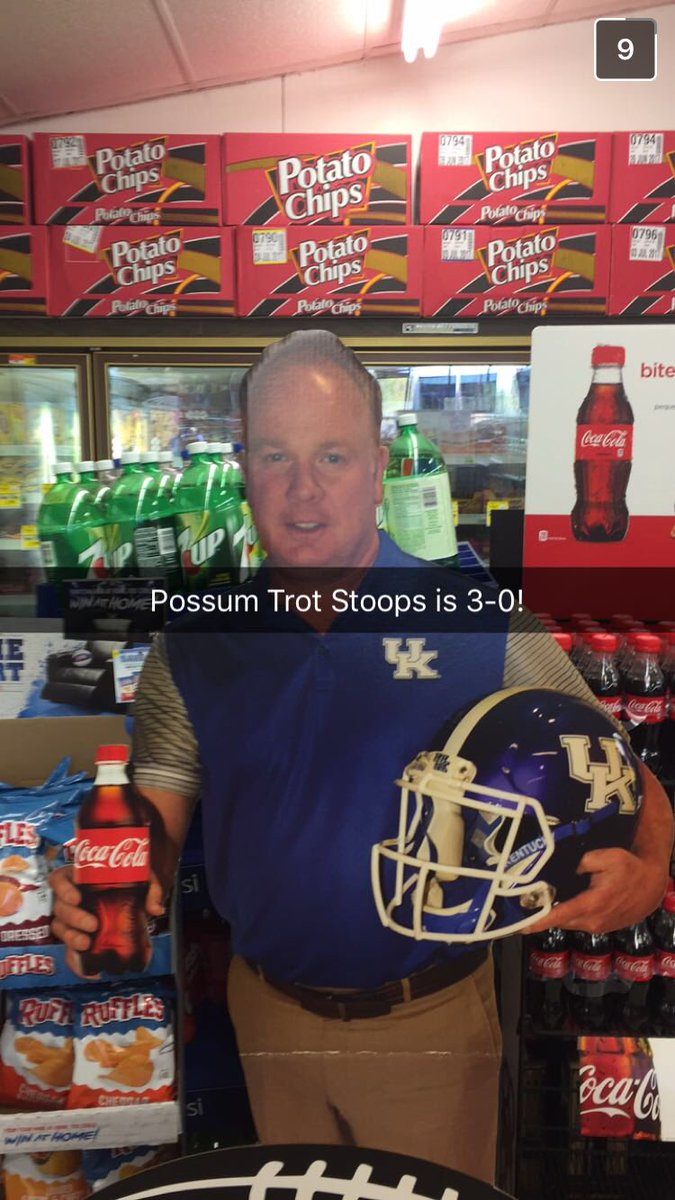 @AdamStory135
[/caption] This cardboard cutout of Stoops was put out after UK's loss to Alabama. I guess whoever took this snapchat is counting the bye week as a win -- which is totally fair -- or, they're already counting Mizzou as a W. Either way, let's make sure he stays up the rest of the season.
6. Lots of NBA moves in the past few days
Today is opening day for the NBA, which means teams have been scrambling the past few days to finalize their rosters. There were a lot of moves concerning former Cats, so here's a quick rundown:
James Young made the Celtics' roster
Aaron Harrison made the Hornets' roster
Andrew Harrison made the Grizzlies' roster
DeAndre Liggins made the Cavaliers' roster
Archie Goodwin cut by the Suns
This stat won't surprise you, but UK has 24 players on opening-day rosters, the most from any school:
Eric Bledsoe — Phoenix Suns
Devin Booker — Phoenix Suns
Willie Cauley-Stein — Sacramento Kings
DeMarcus Cousins — Sacramento Kings
Anthony Davis — New Orleans Pelicans
Aaron Harrison — Charlotte Hornets
Andrew Harrison — Memphis Grizzlies
Terrence Jones — New Orleans Pelicans
Enes Kanter — Oklahoma City Thunder
Brandon Knight — Phoenix Suns
Michael Kidd-Gilchrist — Charlotte Hornets
Skal Labissiere — Sacramento Kings
DeAndre Liggins — Cleveland Cavaliers
Trey Lyles — Utah Jazz
Jodie Meeks — Orlando Magic
Jamal Murray — Denver Nuggets
Nerlens Noel — Philadelphia 76ers
Patrick Patterson — Toronto Raptors
Julius Randle — Los Angeles Lakers
Rajon Rondo — Chicago Bulls
Karl-Anthony Towns — Minnesota Timberwolves
Tyler Ulis — Phoenix Suns
John Wall — Washington Wizards
James Young — Boston Celtics
That number should go back up to 25 when Archie gets picked up by another squad.
7. Speaking of Opening Day, this is a cool graphic from Bleacher Report: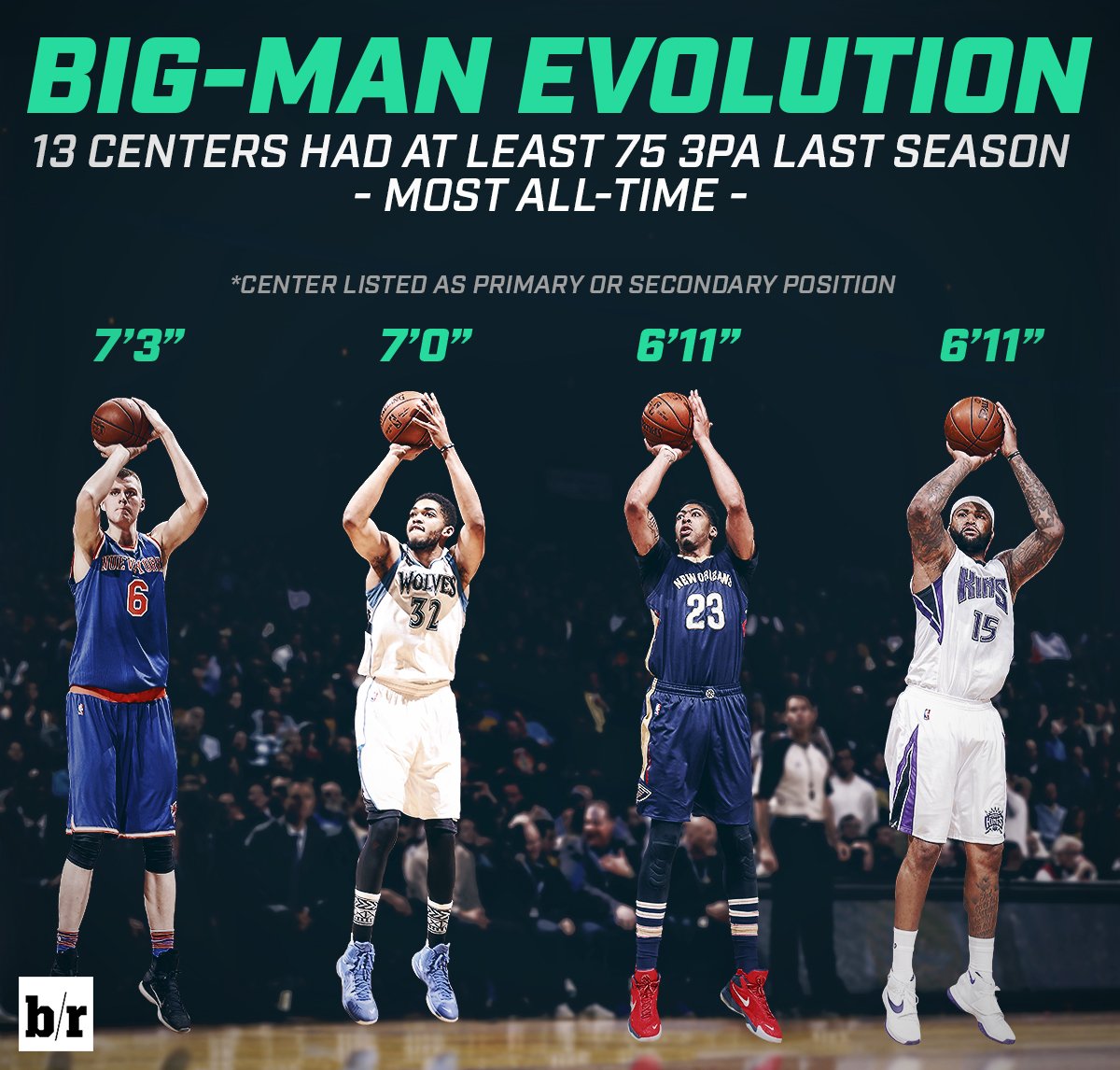 Three of those guys sure look familiar. Here's tonight's schedule, which features two Cats:
7:30 PM: Knicks at Cavaliers (DeAndre Liggins), TNT
10:00 PM: Jazz (Trey Lyles) at Trail Blazers, League Pass
8. The Joe Craft Center getting an update
Yesterday, UK unveiled its plans for the new $49 million baseball stadium, which is very exciting, but Mitch Barnhart also announced plans to update the Joe Craft Center at Memorial Coliseum. The practice facility was built almost ten years ago, but apparently, could use some freshening up. When you're the gold standard in the sport, you gotta stay shiny, right?
9. "Crazy Ex-Girlfriend" is one of the most underrated comedies on TV
I watched the season two premiere yesterday and was pleased that, so far, the show continues to be hilarious and innovative. It's quirky and probably not for everyone, but if you're looking for something new to binge, check it out. Even though they debuted a new theme song, the old one will always pop into my head whenever anyone mentions the show.
"I waaaaaaaaas.......... working hard a New York job making dough, but it made me blue...."
10. Cubs vs. Indians...who ya got?
The first game of the World Series is tonight (8 p.m., FOX), and although I am not a baseball fan, I'll probably tune in to see the matchup of two beleaguered programs. It's been 108 years since the Cubs won the World Series and 68 years since the Indians won it. Misery's gotta end for somebody in the next few weeks, so who ya got?