Tyler Guilfoil named First-Team All-America by Baseball America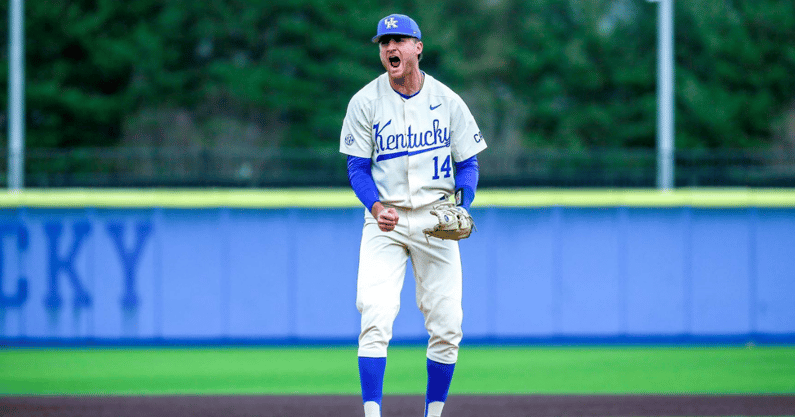 The 2022 college baseball season ended on Sunday when Ole Miss completed a two-game sweep of Oklahoma as the Rebels claimed their first national championship. We have now officially entered draft season.
However, postseason honors are still rolling in before the MLB Draft begins on July 17. Kentucky relief pitcher Tyler Guilfoil just received a very big honor.
On Monday, Baseball America named the Lipscomb transfer a First-Team All-American. The right-handed pitcher was previously named an All-American by both NCBWA and Perfect Game.
In his first season with Kentucky, the 6-foot-4 pitcher out of Lexington (Ky.) Lafayette produced a historic campaign. Tyler Guilfoil logged 51 innings out of the bullpen with a 1.59 ERA and an outstanding 0.86 WHIP. The reliever led the Wildcats in strikeouts (80) and opponent batting average (.156). Down the stretch, the closer was huge for Kentucky as he clinched wins against Tennessee, Auburn, and Vanderbilt to end the year.
The All-American still has a draft decision as the senior has one year of eligibility remaining. Regardless, this was a great find in the transfer portal by Nick Mingione as Tyler Guilfoil gave Kentucky a shot at cracking the bubble as the regular season came to a close.