Tyler Herro reportedly agrees to 4-year, $130 million extension with Miami Heat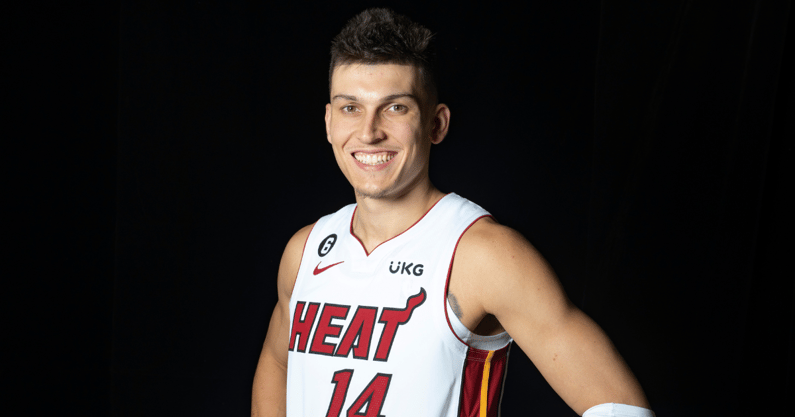 Tyler Herro has secured the bag.
After plenty of controversy surrounding his contract situation throughout the offseason, a deal has reportedly been settled. According to ESPN's Adrian Wojnarowski, Herro has agreed to a four-year, $130 million rookie contract extension to remain with the Miami Heat. The reigning NBA Sixth Man of the Year averaged 20.7 points, 5.0 rebounds, and 4.0 assists during the 2021-22 season, his third in the league.
Herro's deal includes $120 million guaranteed money, per Anthony Chiang of the Miami Herald, with $10 million in incentives.
There were multiple reports over the last several months suggesting that Miami was in no rush to extend Herro. However, once the Cleveland Cavaliers traded for Donovan Mitchell, it took Miami out of trade contention for the Utah Jazz All-Star. As a result, the Heat elected to stick with Herro, the player it drafted No. 13 overall in 2019.
The deadline for members of the 2019 NBA Draft to sign a rookie extension is Oct. 18. Fellow former Wildcat PJ Washington is also up for an extension with the Charlotte Hornets while Keldon Johnson and the San Antonio Spurs already agreed to a four-year, $80 million extension.
Herro spent one season (2018-19) at Kentucky before heading to the NBA. The 6-foot-5 guard averaged 14.0 points and 4.5 rebounds per game for the Wildcats while shooting 46.2 percent from the floor and 35.5 percent from distance. He has since made the 2019-20 All-Rookie Second-Team and won Sixth Man of the Year in the NBA.
With an extension worth over $30 million per season now in hand, Miami is going to expect even more from the 22-year-old over the coming years.