UK officially announces the rosters for the Legends Game
If you listened to Friday's show, you already know the rosters for the Legends Game, but UK went ahead and announced them this morning. Check out the Blue Team (picked by Matt and Shannon) and the White Team (picked by Ryan and Drew):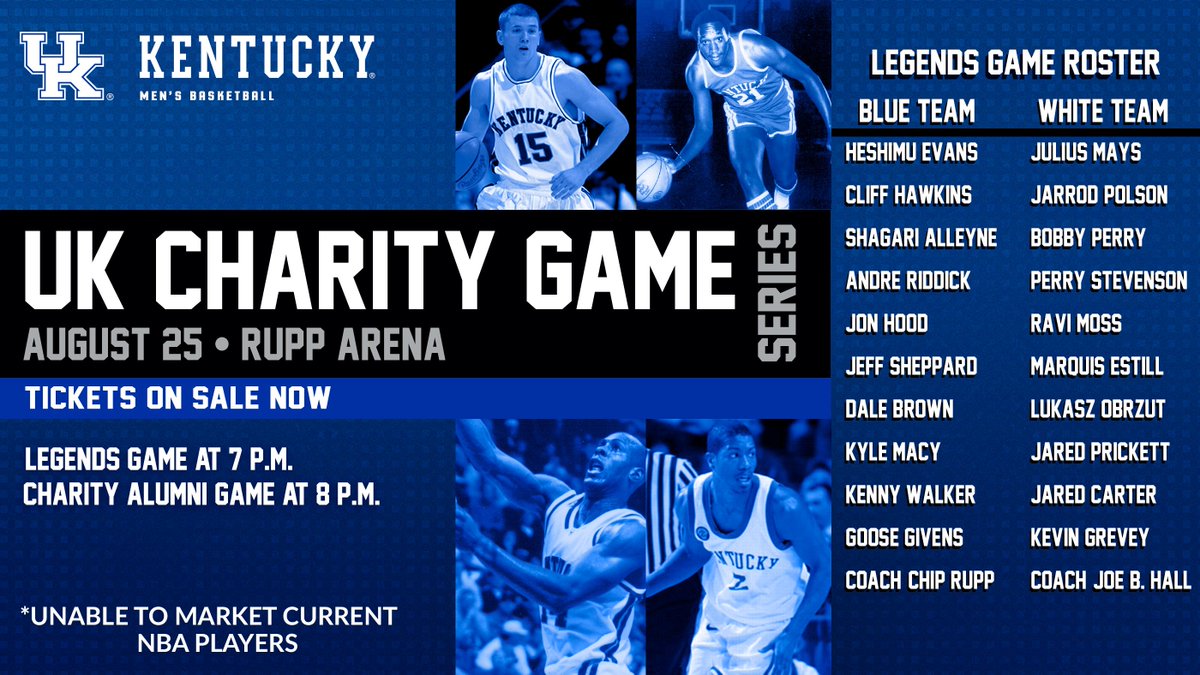 The Legends Game will precede the NBA Alumni Game Friday night. Tickets are still available and can be purchased at the Rupp Arena box office, online at Ticketmaster.com, at any Ticketmaster outlet or by phone at 1-800-745-3000. All proceeds from the game will go to charity.
According to the poll we ran on Friday, most of you think Ryan and Drew's team will win:
NBA rules prohibit UK from announcing which players will participate in the main event at 8 p.m., but from the looks of it on social media, Anthony Davis, DeMarcus Cousins, and all your favorites will be there.