Washington picking up steam for Michael Porter, Jr. ...and Trae Young?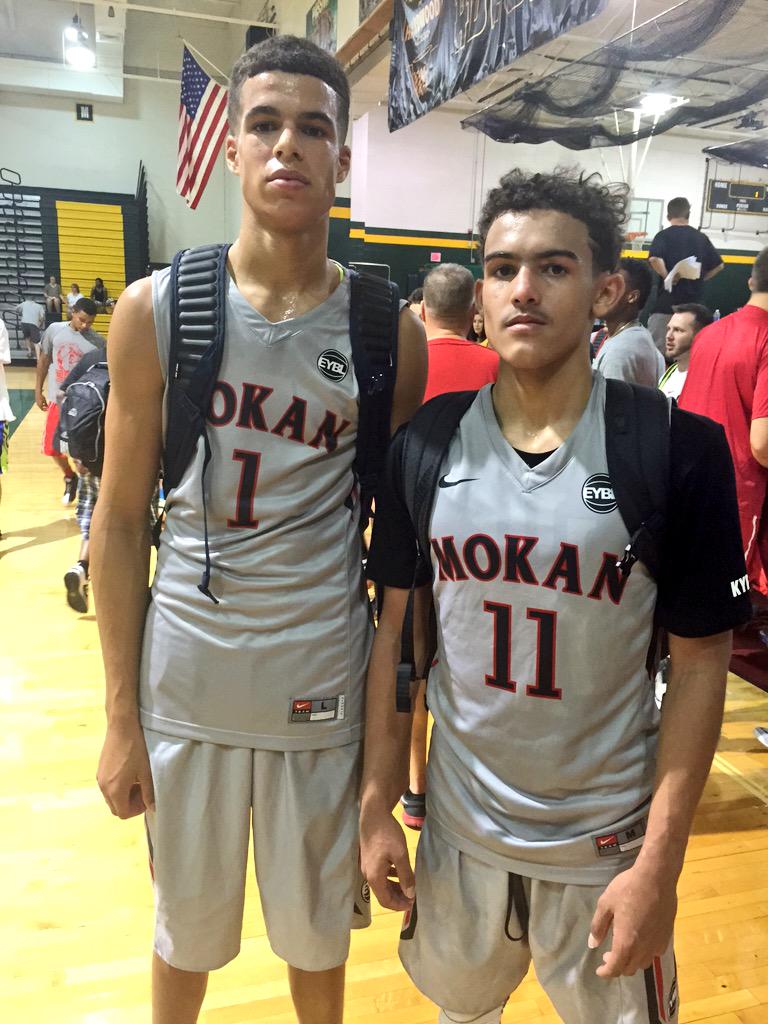 On Friday, news broke that Michael Porter, father of Michael Porter, Jr., accepted a job on Lorenzo Romar's staff at Washington, making the Huskies the clear favorite for the best small forward in the 2017 class. Not only is the Porter family moving to Washington, Porter's younger brother Jontay is already committed to the Huskies and Romar is Porter Jr.'s godfather. So, the writing is on the wall when it comes to Porter, it seems. But what about his BFF and EYBL teammate Trae Young? As recently as a few weeks ago, Porter and Young set the likelihood of attending the same school at 85%
 and Washington and Kentucky are among the schools that have offered both; however, John Calipari has made Young a priority in the 2017 class, and it seems like the feeling is mutual. Does that mean the package deal is done? 
Not necessarily.
 Duke writers Andrew Slater and Chad Lykins made picks for Washington in Young's Crystal Ball over the weekend
. Much ado about nothing? Maybe. Duke writers messing with the BBN again? Perhaps. But, with Young considered the most likely point guard commit in the 2017 class, something to keep an eye on.