WATCH: Brad White, Kentucky Defense Prepare for Georgia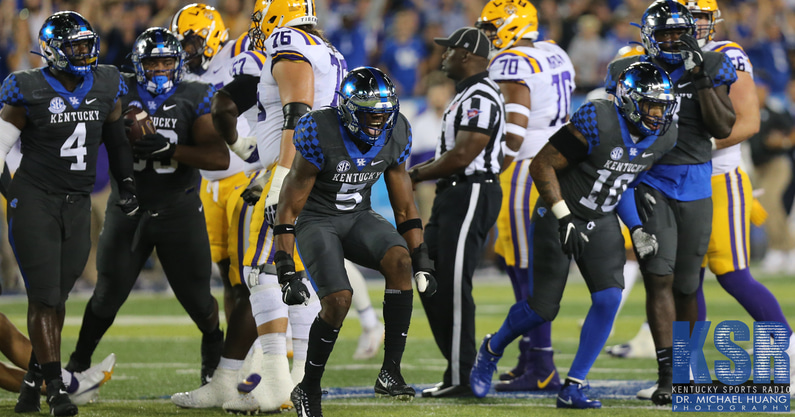 Most of the focus ahead of this week's matchup between Kentucky and Georgia has been focused on the Bulldogs' prolific defense. Kentucky's defense is pretty good too. They'll be tested by a physical Georgia offense that loves to run the football right at opponents.
"Up front they're just so physical. We know that, obviously play them every year and every year it's an absolute battle. Their front is big. They're heavy on double-teams. They really try to move you off the line of scrimmage. Their backs are big, physical, downhill runners." White added, "They're hard to tackle."
Georgia's attack starts up front. Kentucky is preparing for an absolute war in the trenches on both sides of the line of scrimmage.
Yusuf Corker
A senior leader on the back of the UK defense, the opportunity he's been waiting for is finally here. "Every time we break it down, we always talk about 'Atlanta.' This time we got a chance to really go do it."
Quandre Mosely
One of nine super seniors on Kentucky's roster, Mosely has played a vital role as the Cats' third cornerback. Last week was his best game to date, recording three pass break-ups against LSU. Saturday he will return to his home state (Brunswick, Ga.) to take on the Dawgs.
Tre'vonn Rybka
The defensive lineman has been a pleasant surprise spelling Josh Paschal and playing nose guard in pass rush situations. He'll be asked to play a more physical role following Octavious Oxendine's season-ending injury.