WATCH: Inside the Kentucky MBB weight room with S&C coach Brady Welsh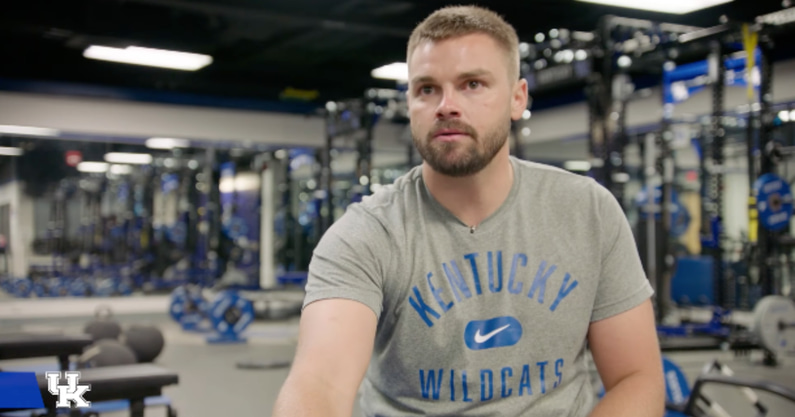 Kentucky men's basketball has already spotlighted Brady Welsh a couple of times this offseason. Wildcats such as Jacob Toppin, CJ Fredrick, and Daimion Collins have spoken highly of the program's latest addition to the staff.
On Friday afternoon, Kentucky MBB posted a video to social media of Welsh taking the Big Blue Nation inside his weight room. The new strength and conditioning coach explains some of the practices he's brought to Kentucky since being hired in May. Several injuries down the stretch of last year knocked Kentucky off balance heading into the postseason — Welsh has been big on injury prevention from the moment he arrived.
"When you think about Kentucky, we're long athletes, we're lean athletes, and we're extremely athletic. My goal is to try to keep them on the court as much as possible," Welsh said in the video. "We're building a general plan during this summer, where we're trying to build our bodies up to be able to withstand a full season.
"So the biggest thing to be able to stay healthy is be able to absorb all that energy that we're outputting. So how you meet the ground and how you interact with the ground is what's going to be important on whether or not you stay healthy."
Check out the whole video below.