WATCH: Kentucky vs. UT-Chattanooga hype video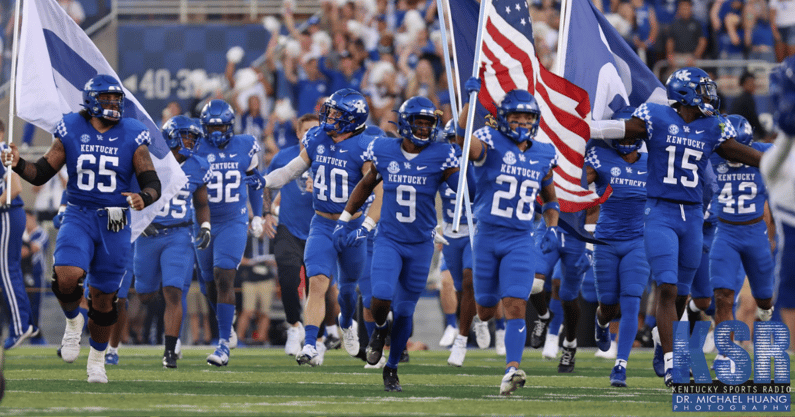 We're less than 24 hours away from Kentucky Football demolishing the UT-Chattanooga Mocs at noon on Saturday. It should be a day filled with no worries, an afternoon nap, and hopefully plenty of Beau Allen action.
To help drum up some excitement ahead of an opponent where UK is favored by 31 points, the forever-talented folks over at Kentucky Wildcats TV dropped a hype video that will surely get your blood pumping a little bit.
You can hear head coach Mark Stoops early in the video not-so-subtly asking the Big Blue Nation to pack Kroger Field tomorrow. Admittedly, an FCS opponent such as UT-Chattanooga at noon isn't exactly must-see television, but as Stoops says, these players deserve to see a full stadium.
With a 2-0 record, a revitalized offense, and a steady defense, you'll get your monies worth no matter how many points the 'Cats win by.
For those still wondering how you can watch the game on TV, check out Tyler Thompson's handy viewing guide.