WATCH: Mark Stoops previews matchup against UT-Chattanooga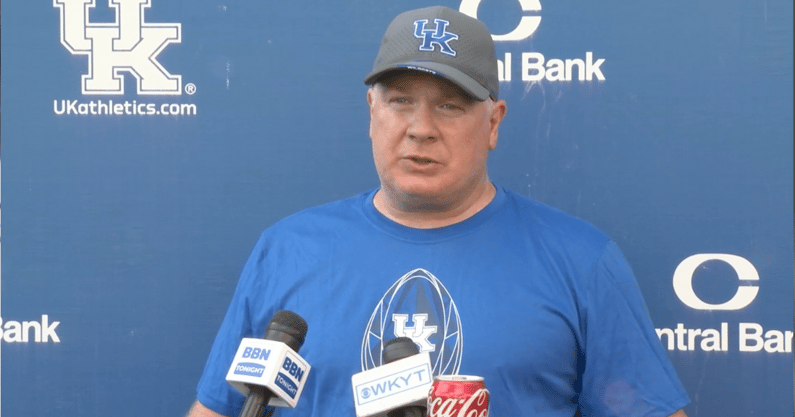 Kentucky Football head coach Mark Stoops is approaching this Saturday's game against FCS opponent UT-Chattanooga as if it were the most important game of the season.
Now 2-0 to start the 2021 season, Kentucky is riding rather high off a 35-28 win over the Missouri Tigers last weekend. Beating Mizzou was necessary if the Wildcats wanted to make a serious run for Atlanta and the team took care of business. In all likelihood, Kentucky will steamroll UT-Chattanooga in a couple of days (UK opened as a 31-point favorite), but that's not the mindset the 'Cats will walk onto Kroger Field with.
Stoops spoke with the media on Thursday to discuss his expectations for Saturday and what he knows about UT-Chattanooga. He also said that he was impressed with the level of practice throughout the week and gave some injury updates along the way.
For everything Stoops had to say from today's press conference, you can watch below.