Your Week 10 NFL Cats Schedule
Week 10 is upon us, and the race to the playoffs is well under way. With only 7 games remaining in the regular season, many teams are fighting to keep their Super Bowl hopes alive.
Here's what this week looks like for our former Wildcats:
[caption id="" align="alignnone" width="2048"]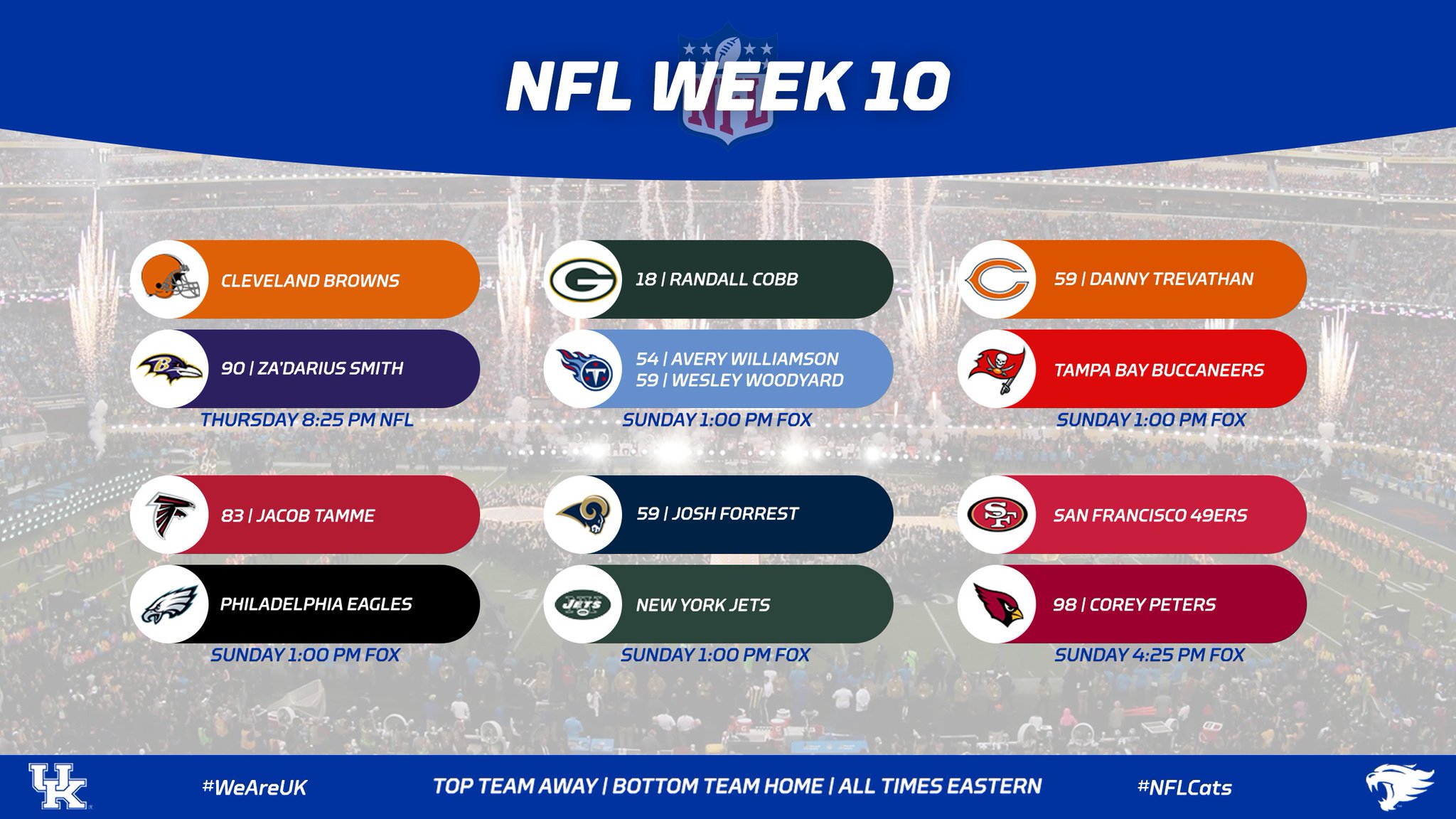 @UKStoopsTroops[/caption] On Thursday, Za'Darius Smith and the Ravens easily defeated the Cleveland Browns.
Smith finished the game strong with 3 tackles and a sack. 
An interesting Cat vs. Cats matchup will be Randall Cobb vs. Woodyard & Williamson. Will UK's former linebackers be able to contain the speedy receiver across the middle? Or will Cobb keep to the sidelines and burn the Titans' defensive backs instead?